Exclusive Details
'Not My King!' Anti-Monarchy Protesters Arrested For 'Breach Of Peace' Outside Of Royal Events Marking Queen's Death, Succession Of Charles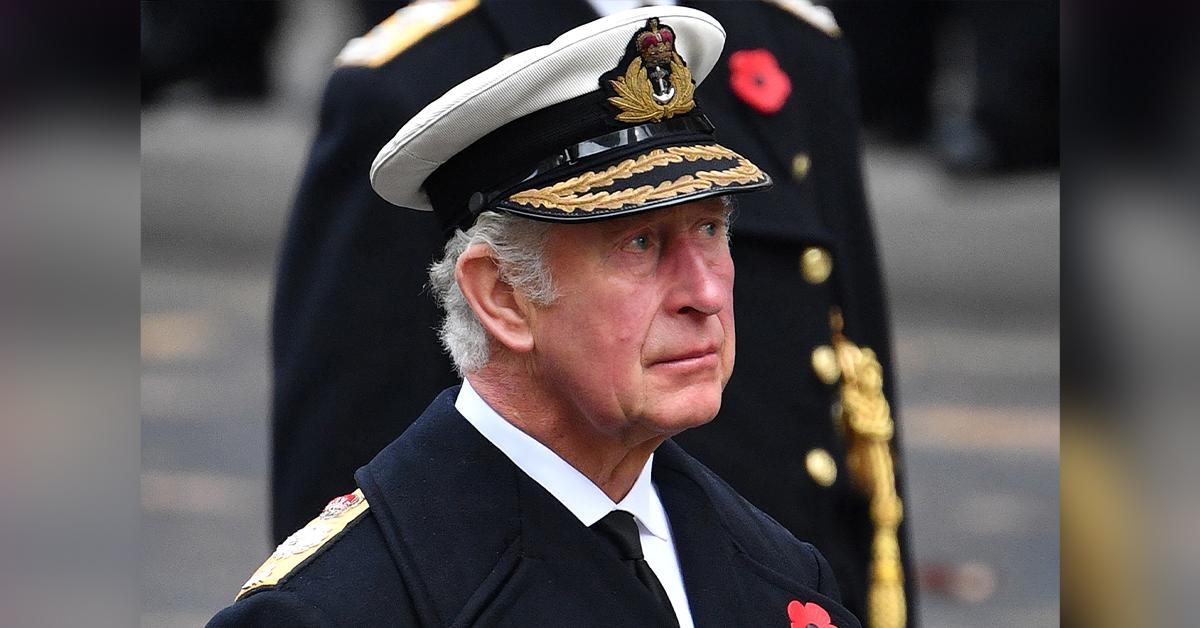 Anti-monarchy protesters have been arrested outside of royal ceremonies marking the death of Queen Elizabeth and succession of her eldest son, Charles, RadarOnline.com has learned.
A 22-year-old woman in Edinburgh was cited after holding up a placard that read, "F--- imperialism. Abolish monarchy" at St Giles' Cathedral before the Queen's cortege arrived, slamming her "wrongful arrest" in a statement released via her advocacy group.
Article continues below advertisement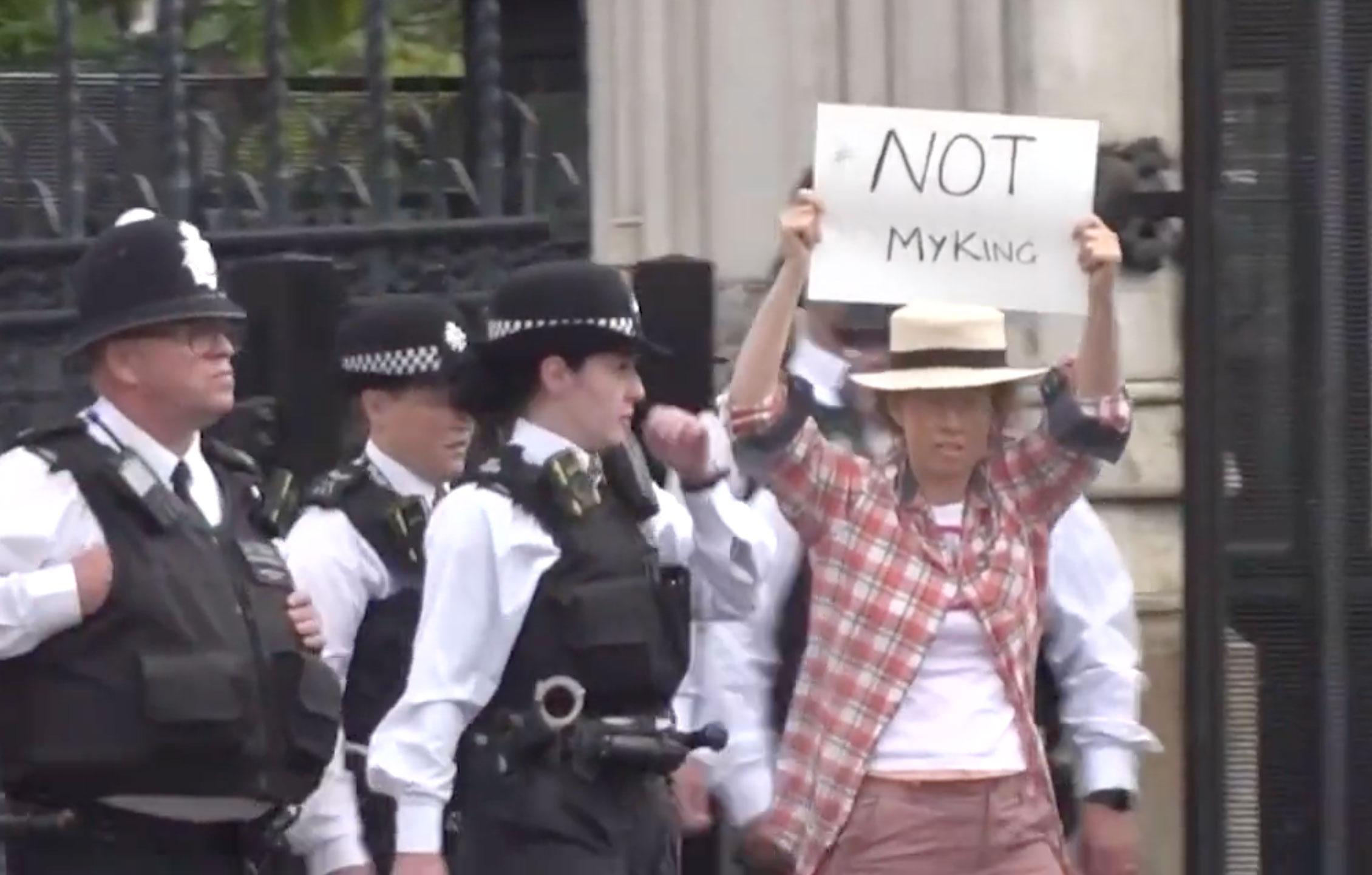 She has since been charged "in connection with a breach of the peace," Scotland Police confirmed, noting the woman is set to appear at Edinburgh Sheriff Court at a later date.
A 74-year-old man was also arrested near Holyroodhouse on similar charges, according to Channel 4 News Home Affairs Correspondent Darshna Soni, and is due to appear before Edinburgh Sheriff Court.
Article continues below advertisement
On Tuesday, it was also revealed that a 22-year-old man who confronted Prince Andrew and called him a "sick old man" as he walked behind Elizabeth's coffin was arrested. The protester has now been charged by police with a breach of the peace.
He and others have spoken out against the news that Andrew is to have a central role in public events this week after he was stripped of his royal titles.
The 22-year-old was later released on an undertaking to appear at Edinburgh Sheriff Court and a report will be sent to the procurator fiscal, Bloomberg reported.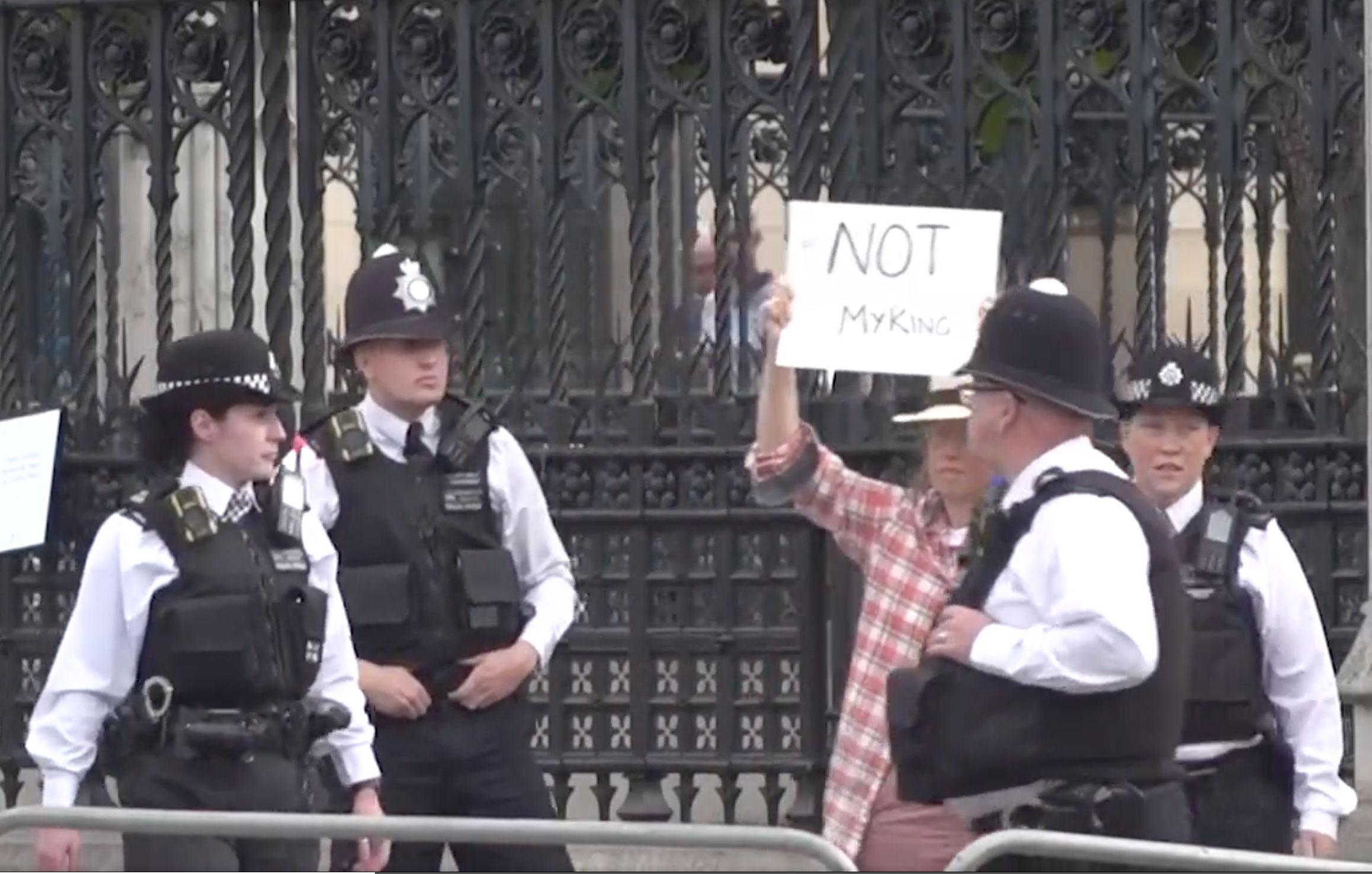 Article continues below advertisement
Meanwhile, another woman was seen holding up a "Not My King" sign in protest.
The woman had an "Abolish the monarchy" sign as well before cops led her away as King Charles III addressed parliament for the first time and honored his late mother after her passing at 96 last week.
"A member of the public was asked to move away from the Carriage Gates outside the Palace of Westminster this morning in order to facilitate vehicle access and egress through the gates," the Metropolitan Police said.
"She was not arrested and was not asked to leave the wider area."
Article continues below advertisement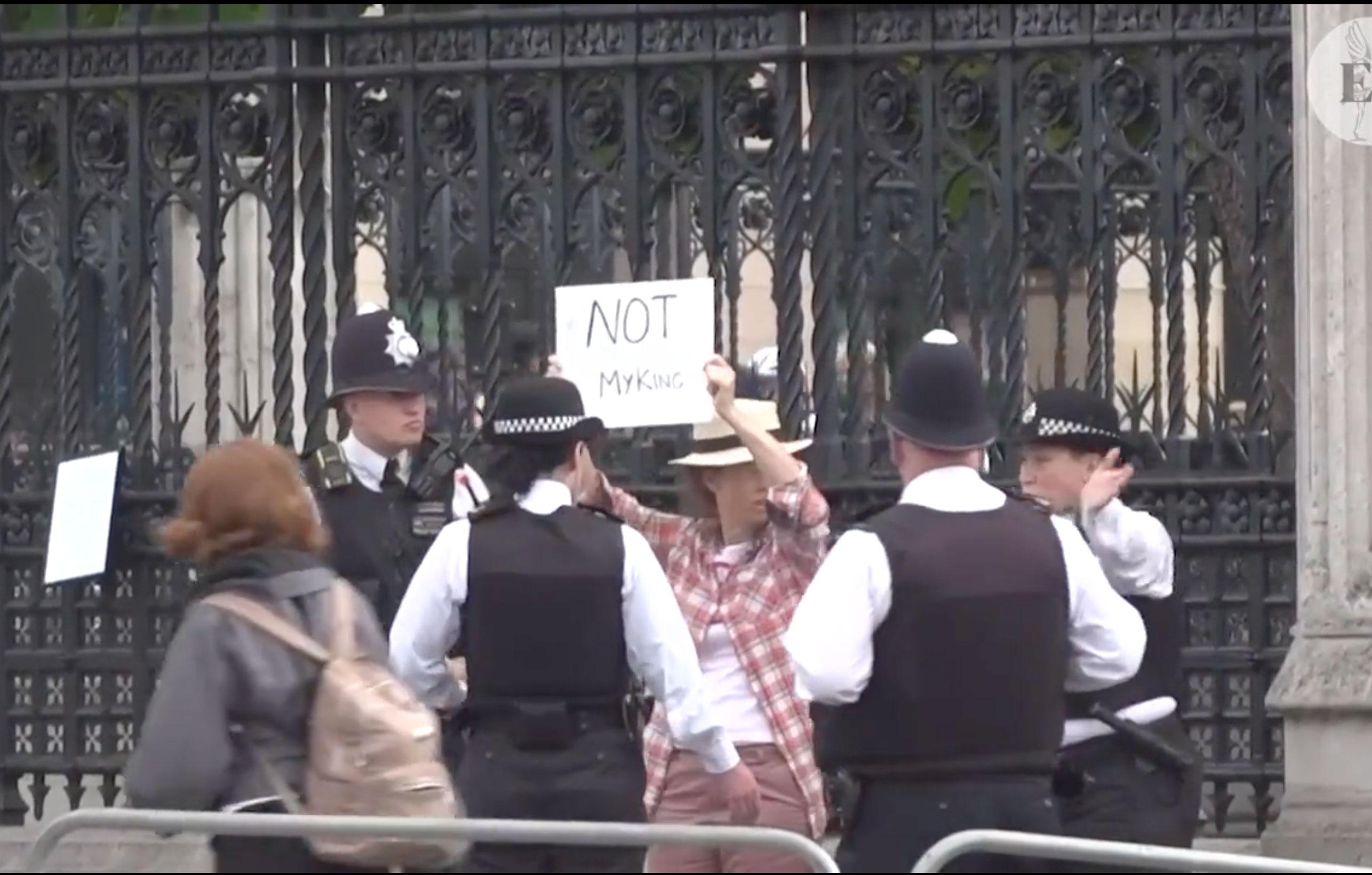 Well-placed royal sources told RadarOnline.com that King Charles III is paving the way for "massive changes" to be made within the palace over the next few months, claiming it will be "much larger than anything seen in the last 70 years."
Insiders added, "King Charles wants to be his own man."