'Smallville' Actress Allison Mack Begins 3-Year Prison Sentence Weeks Early After Pleading Guilty To Recruiting NXIVM Sex Cult Slaves
Smallville star-turned-NXIVM sex cult recruiter Allison Mack has decided to begin her three-year prison sentence more than two weeks early.
Article continues below advertisement
The 39-year-old disgraced actress was supposed to begin serving time at the end of the month, on Sept. 29, but she instead reported to the Federal Correctional Institution in Dublin, California, on Monday, according to reports.
FCI Dublin is a low-security prison for female inmates located near the San Francisco Bay Area in Northern California.
It's the same facility fellow disgraced actresses Lori Loughlin and Felicity Huffman served each of their respective sentences for their roles in the infamous college admissions scandal of 2019.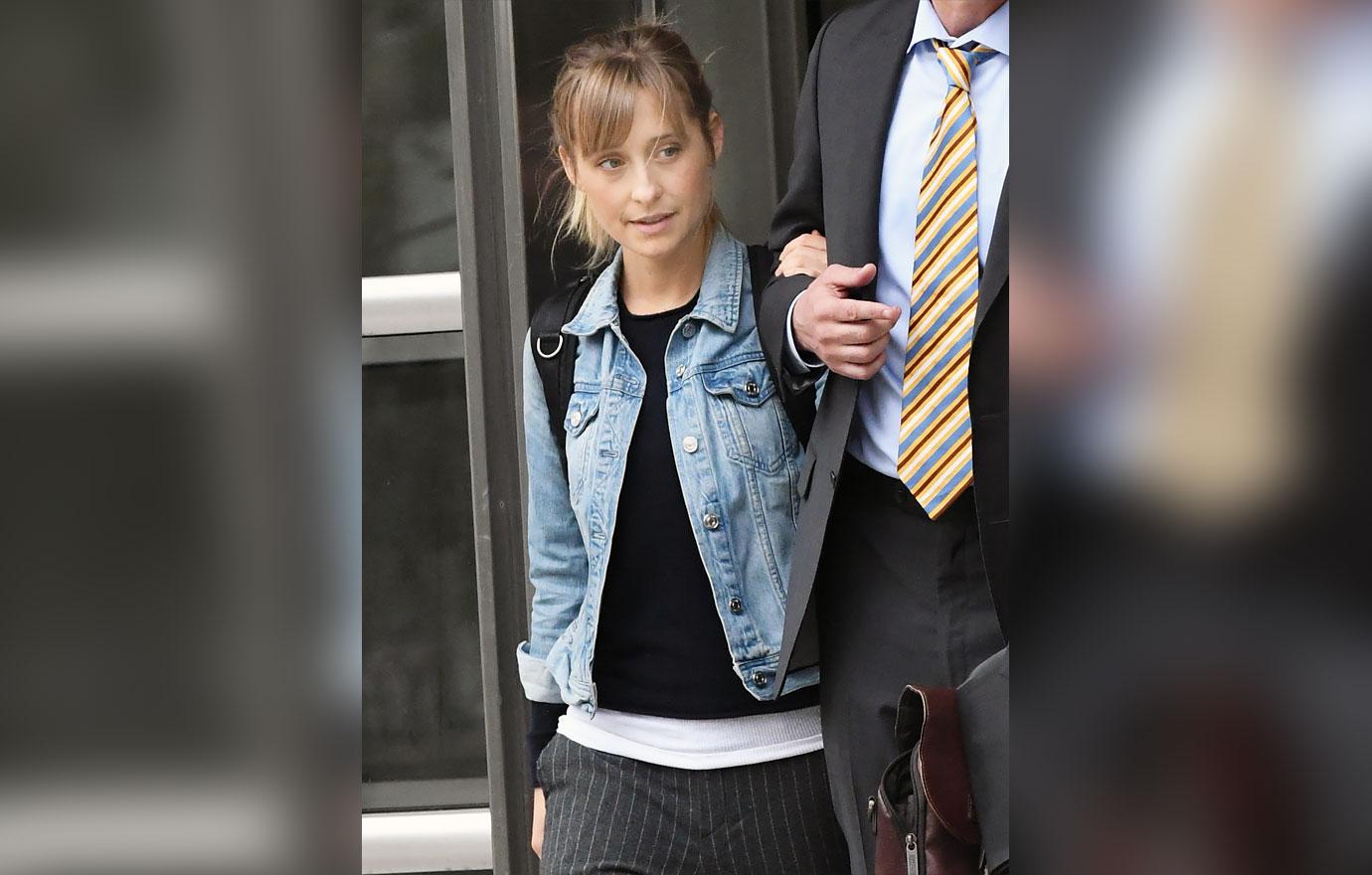 Article continues below advertisement
Mack was sentenced in late June for her involvement in Keith Raniere's now-defunct sex cult, NXIVM, after pleading guilty to one count of racketeering and one count of racketeering conspiracy.
Despite the the actress' request for home confinement or probation, United States District Judge Nicholas Garaufis ordered her to spend three years behind bars and pay a fine of $20,000.
After her release, she will be on supervised release for an additional three years.
Federal prosecutors convinced the judge that Mack's sentence should be far less than the nearly two decades suggested by federal guidelines, given her "substantial assistance" in the investigation and conviction of the cult's leader, who was sentenced to 120 years in prison last October.
Most notably, Mack provided the feds with an audiotape of a blood-curdling discussion she had with Raniere about how to brand his "slaves" with his initials.
Article continues below advertisement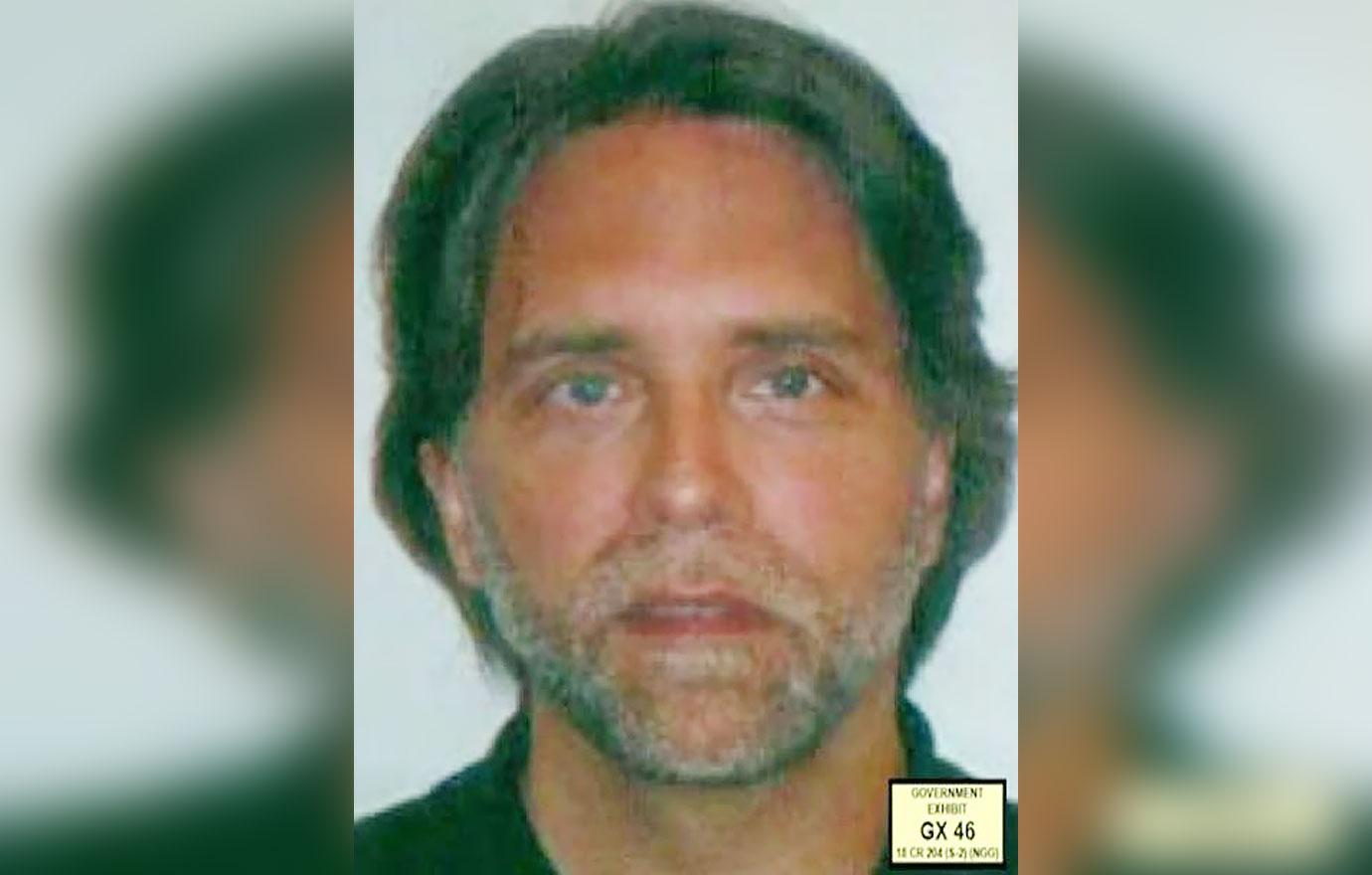 In addition, Mack – who had been identified as the "master" of the secret society within the group – turned over information about crimes committed by other members as well as provided emails and other documents.
She also told investigators that Raniere would ask for nude pictures from the women she had not only recruited to join the group but also encouraged to have sex with him.
Article continues below advertisement
Both Raniere and Mack touted the organization as a self-help group to lure in unsuspecting people in search of a better understanding of themselves.
Allison and her mother, Mindy Mack, insisted she truly believed that's what she was getting herself into...at the beginning.
Mindy said things took a dark turn when Allison was encouraged to quit acting and devote all of her time to the program. She claimed the actress was allowed to sleep only a few hours a night and forced to go on an extreme diet.
Mindy said Allison told her about the secret sorority within NXIVM three months before her arrest; however, Allison told her mom it was for empowering women.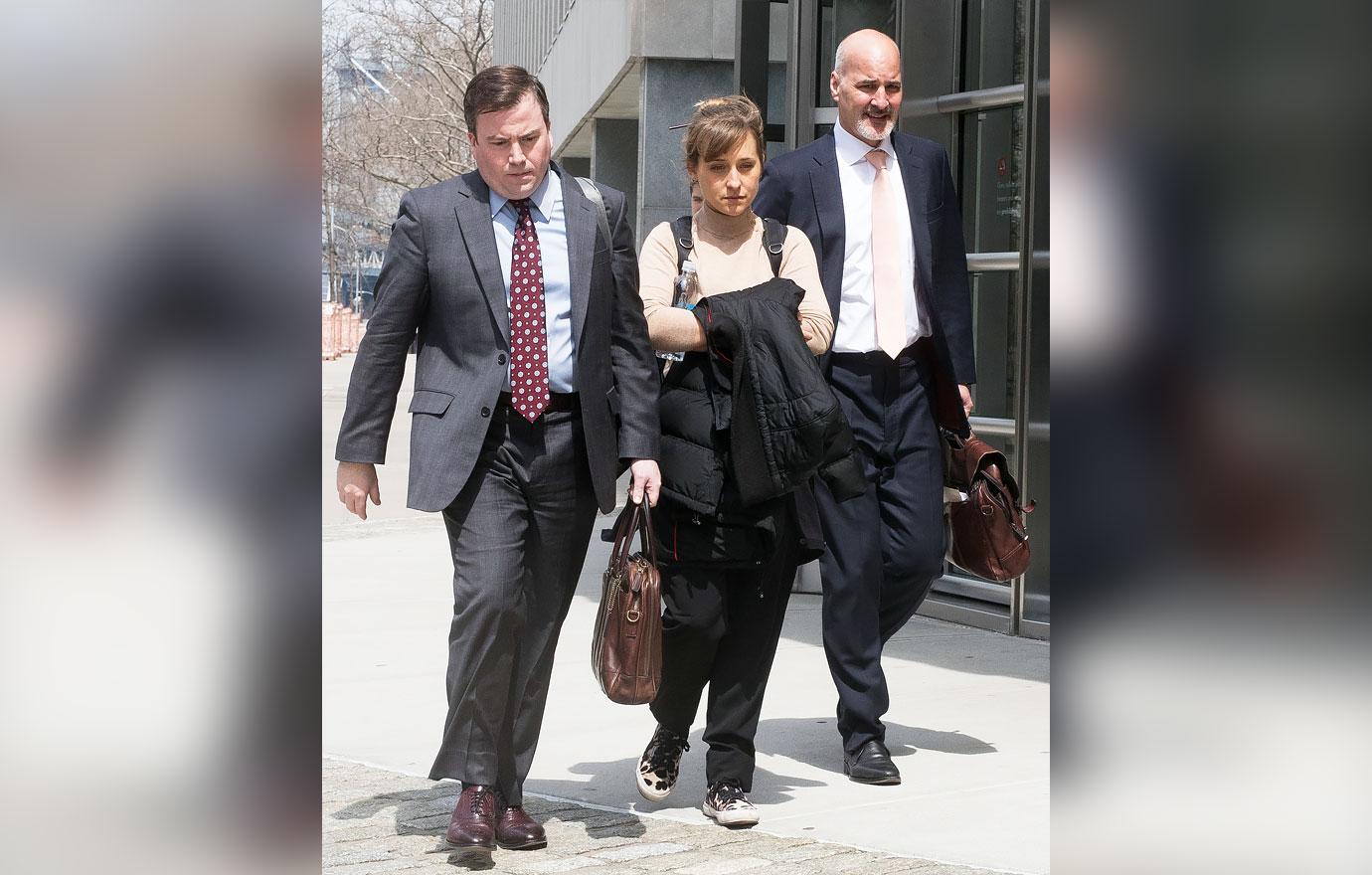 Article continues below advertisement
Days before receiving her sentence, Mack wrote a letter in which she addressed "those who have been harmed by my actions."
"It is now of paramount importance for me to say, from the bottom of my heart, I am so sorry," she penned.
"I threw myself into the teachings of Keith Raniere with everything I had. I believed, whole-heartedly, that his mentorship was leading me to a better, more enlightened version of myself," she explained. "I devoted my loyalty, my resources, and, ultimately, my life to him. This was the biggest mistake and regret of my life."
Mack's letter was accompanied by a memo from her attorneys, which included the lenient sentencing recommendation.
In April of 2018, the FBI arrested Mack in Brooklyn, New York, on charges of sex trafficking, sex trafficking conspiracy and forced labor conspiracy. She pleaded guilty to racketeering charges the following year.
Article continues below advertisement
As for Raniere, he told a judge in July he was not sorry at all.
"It is true I am not remorseful of the crimes I do not believe I committed at all," explained the individual who regards himself as "the smartest man in the world" and forced his followers to call him "Vanguard."
Sorry or not, Raniere was told he had to fork over $3.5 million to 21 victims of his sex-trafficking scheme to help cover the costs of mental health treatment, unpaid labor and the surgical removal of scars stemming from the aforementioned branding ritual.