'InfoWars' Host Alex Jones Hits Up Pricey Steakhouse With Wife After Being Ordered To Pay Nearly $50 Million To Sandy Hook Parents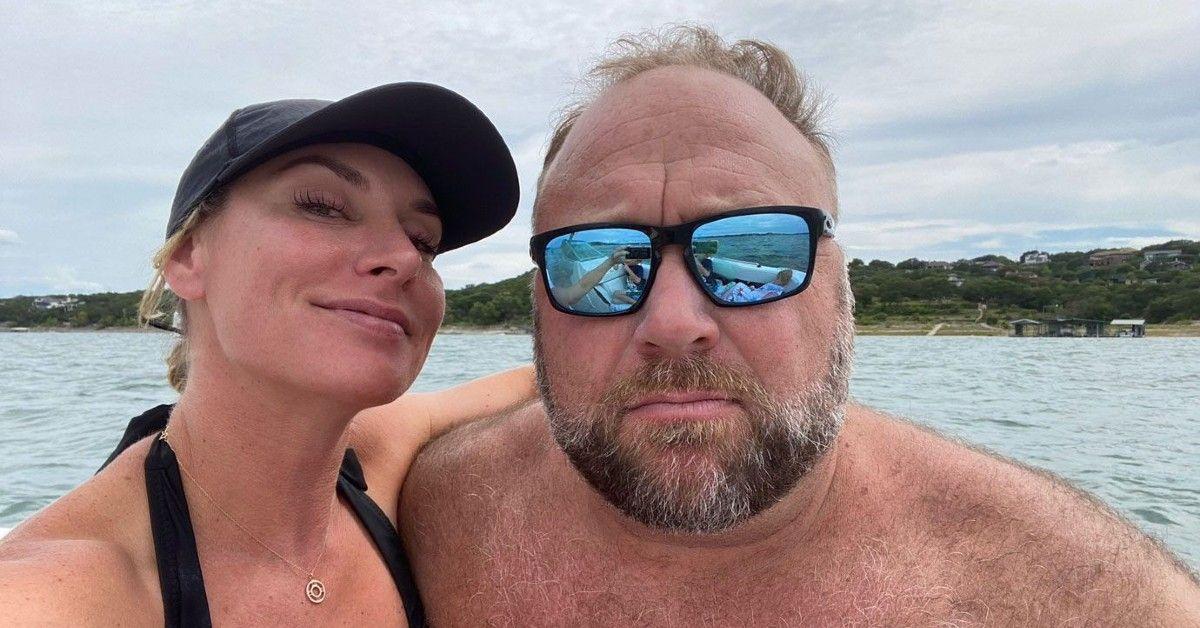 Embattled InfoWars host Alex Jones was spotted dining out at a swanky restaurant in Omaha just days after being ordered to pay nearly $50 million to the parents of a Sandy Hook massacre victim, RadarOnline.com has learned.
The far-right radio personality appeared to be comforted by his wife, Erika Wulff Jones, when they left the 801 Chophouse in Nebraska for a cigarette break over the weekend.
Article continues below advertisement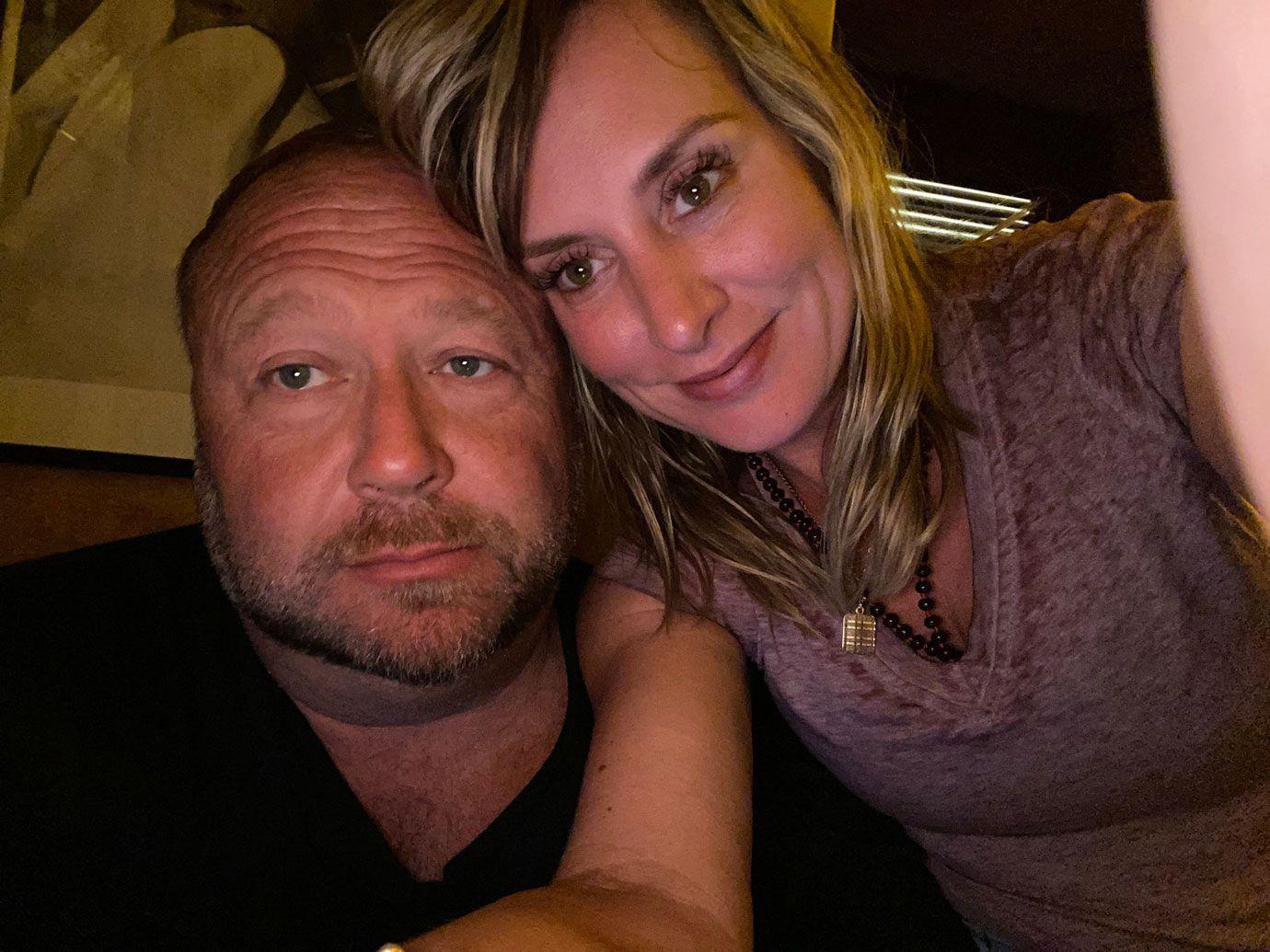 She was seen lovingly wrapping her arms around him as he puffed away during their dinner date with friends, which is said to cost easily $200 a person.
The couple stayed at the 1920s-built four-star Kimpton Cottonwood hotel and he reportedly spared no expense, despite claims of financial woes in court.
"When he's here he always hires a driver and bodyguard. This time is no different," one source told Daily Mail, which published the PDA snaps on Monday.
Article continues below advertisement
The couple, who have been married since 2017, appear to be in a much better state of their relationship after making headlines last fall.
On Christmas Eve, Wulff was arrested on a domestic violence charge.
"I love my wife and care about her and it appears to be some kind of medication imbalance," he said at the time. "It's a private family matter."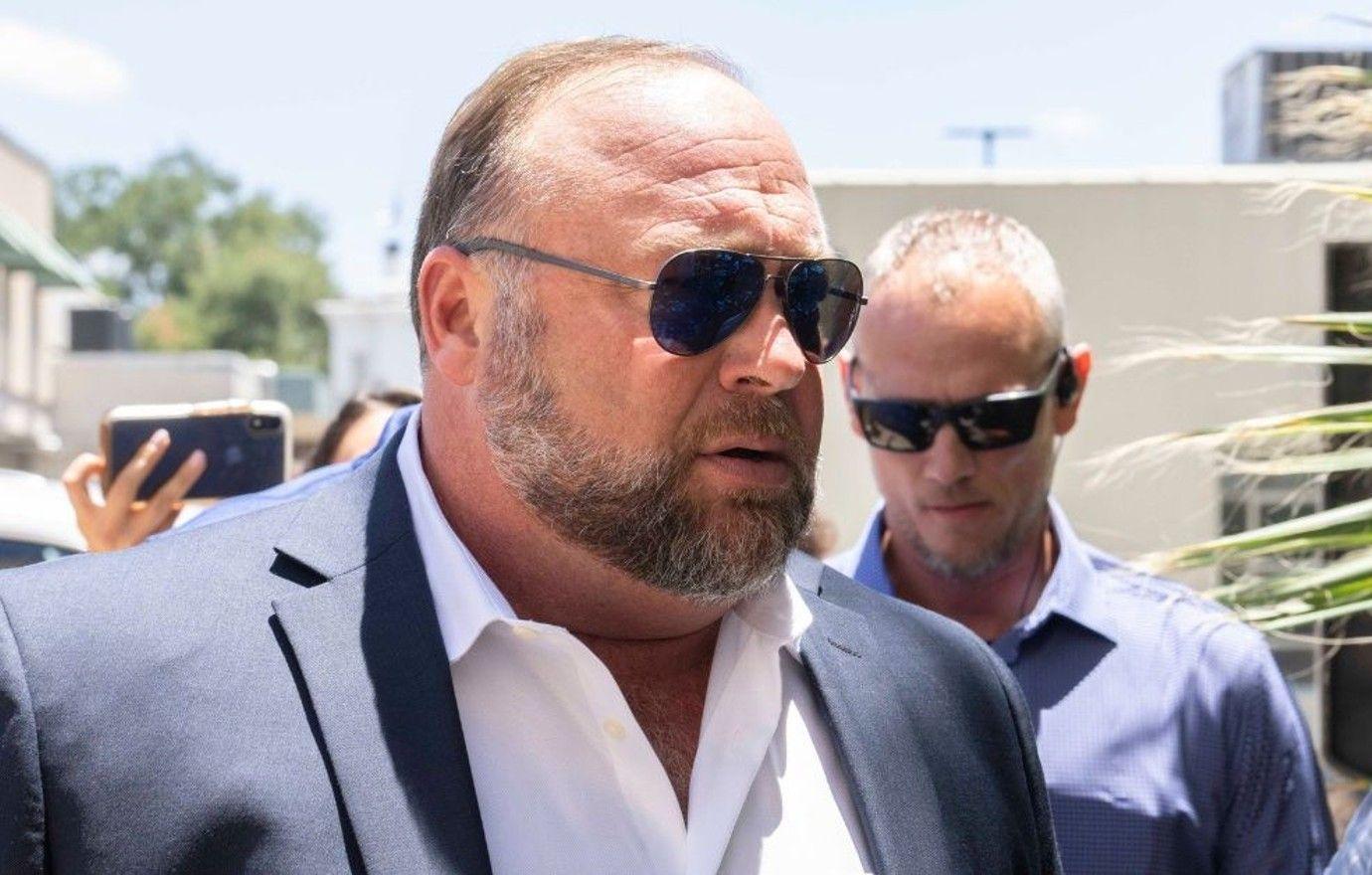 Article continues below advertisement
The couple sighting comes after Jones was ordered to pay $45.2 million in punitive damages to the family of slain 6-year-old Jesse Lewis, one of the children tragically killed in the 2012 Sandy Hook massacre, which he repeatedly claimed was a hoax.
Jones was also hit with $4 million in compensatory damages to pay Neil Heslin and Scarlett Lewis, the same parents who lost their son in the horrific attack.
RadarOnline.com can confirm it marked his first of three trials.
A juror named Sharon who participated in the ruling has since spoken out and revealed it was tough for the group to reach a decision.
"We all believed that Neil and Scarlett were credible," the juror told Reuters, revealing "tensions" in the room during it all.
"There just weren't tangible things behind their mental anguish, and we were asked to award between $1 and $150 million without any guidance," Sharon added.
Article continues below advertisement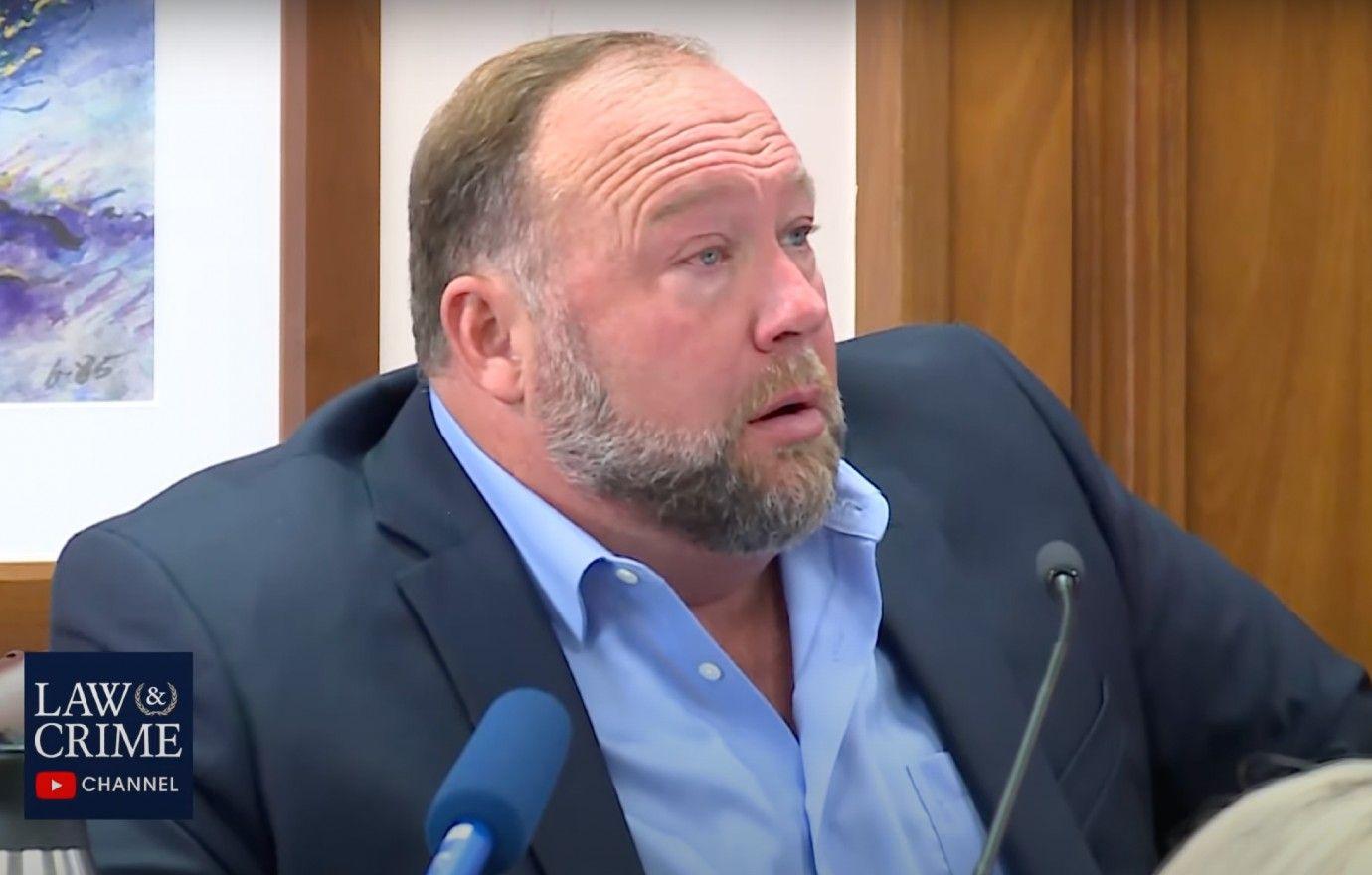 Like prosecutors, Jones' ex-wife wasn't buying claims that he is struggling for cash.
"He doesn't have any moral compass, he lives in his own universe and he is a very, in my opinion, delusional man," Kelly previously told Inside Edition.
She now plans to subpoena his leaked phone records for her custody case against Jones.