Alex Jones' Companies, Including 'Infowars,' Forced Into Bankruptcy Following Sandy Hook Lawsuits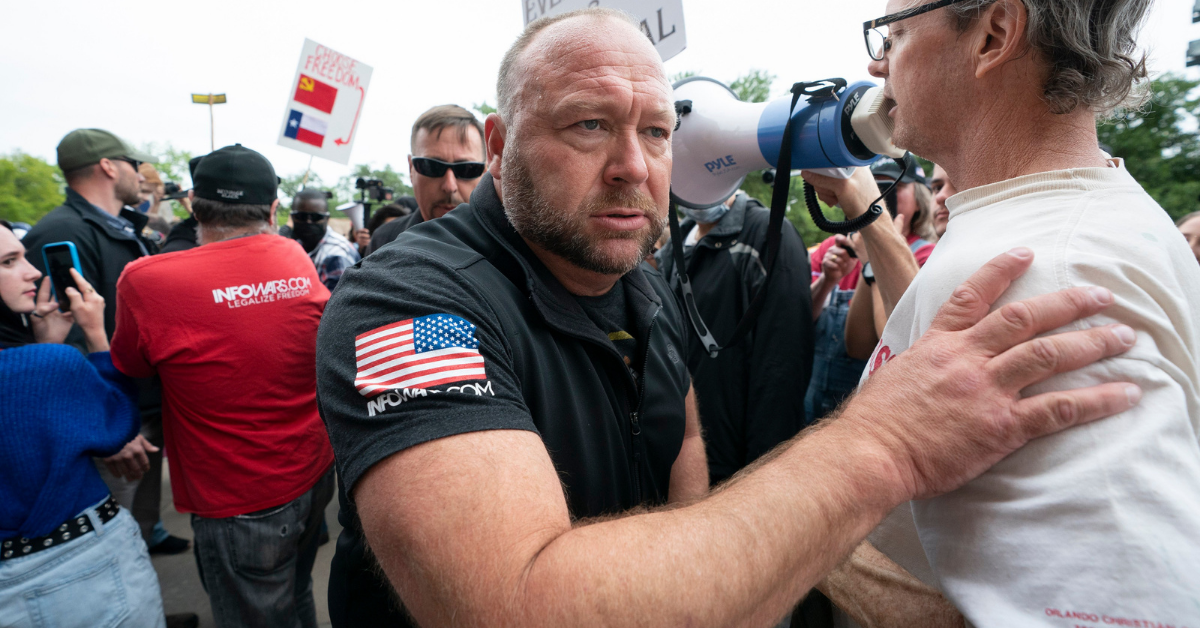 Alex Jones has found himself in hot water yet again. The controversial far-right Infowars host has filed for bankruptcy following a number of lawsuits he faced for claiming the Sandy Hook massacre was a hoax, RadarOnline.com has recently learned.
In a shocking development that has no doubt left the 48-year-old conspiracy theorist reeling, three entities owned by Jones in southern Texas have recently filed for Chapter 11 bankruptcy after facing upwards of $10 million in liabilities.
Article continues below advertisement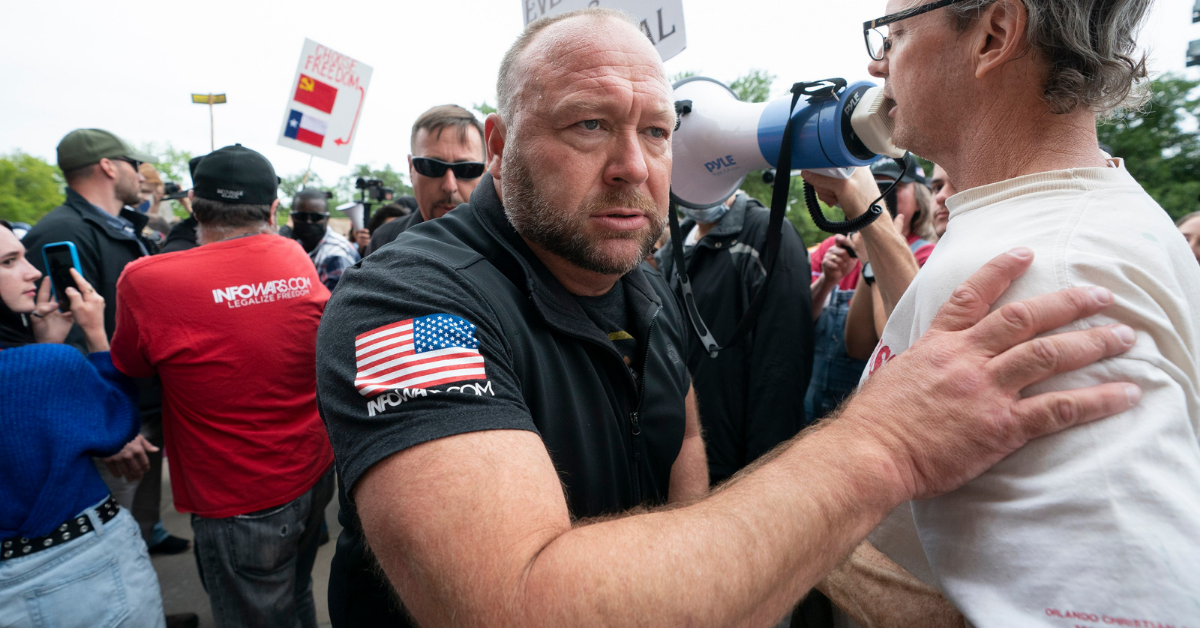 This comes after Jones was recently ordered by a judge to pay the sum out to the families of the children killed in the heartbreaking massacre that the radio host has repeatedly claimed was a hoax.
That is the bombshell update of a Bloomberg News report that claims the move will not only put a pause on any pending civil litigations faced by Jones, but the move will also allow the prominent radio host to continue operating his three companies as he figures out a plan to save his businesses and procure the $10 million he now owes.
Making the outlet's report even more interesting is the fact that Jones' lawyers, who are representing the host in at least two separate defamation lawsuits in connection to the 2012 Sandy Hook massacre, are claiming that the lawsuits were only filed to silence Jones in a move that would violate the media personality's constitutional right to free speech.
In March, Jones reportedly offered to pay each of the plaintiffs in one of the lawsuits $120,000 – an offer that was promptly rejected by the families of those killed in the massacre that took place nearly 10 years ago.
Article continues below advertisement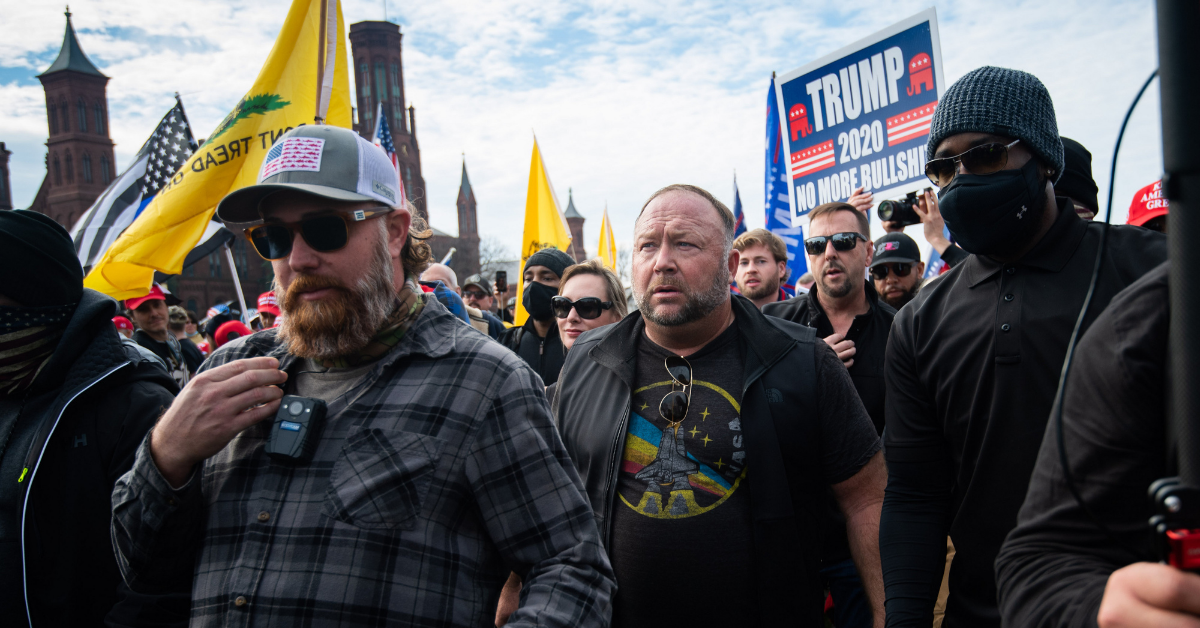 Although Jones has since changed his tune and publicly announced that he now believes the tragic shootings did occur in Newtown, Connecticut, the lawsuits are still scheduled to take place.
One of the defamation trials is scheduled to take place in Texas later this month, while the second trial is reportedly scheduled to take place sometime in August.
As RadarOnline.com reported, Jones finally appeared in court earlier this month to give his deposition in the Sandy Hook hoax case after initially failing to make an appearance two different times.
The embattled host was originally ordered to appear in court on March 23, but failed to do so because he was "too ill," he claimed at the time.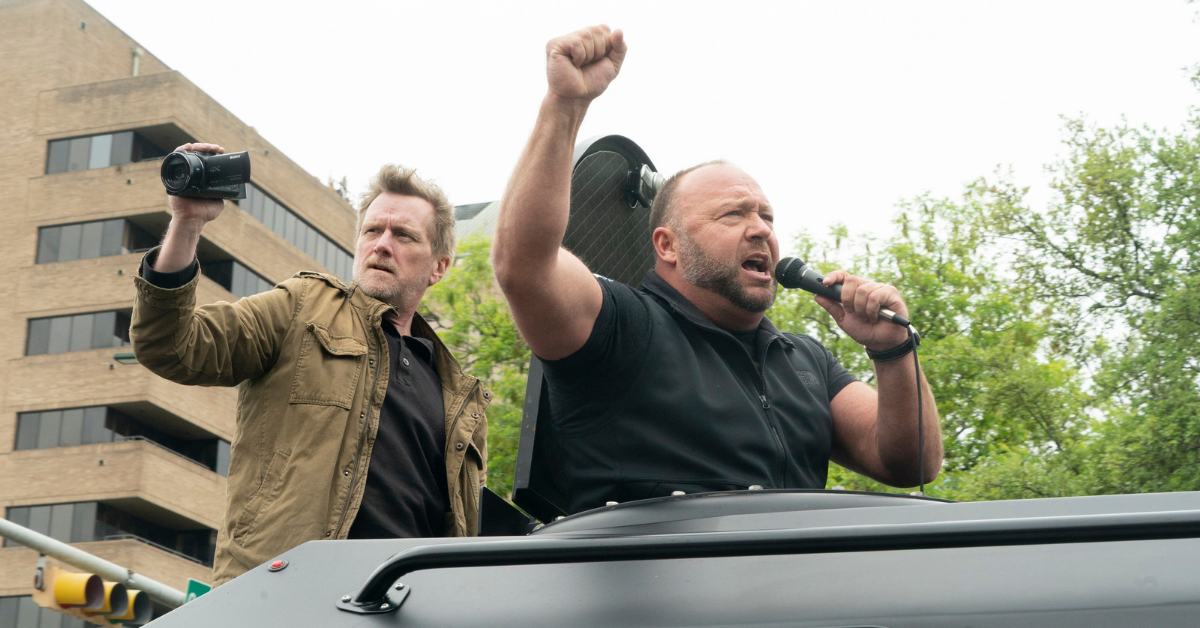 He then faced a $25,000 fine with increasing value for each day he continued to fail to appear for his deposition, ultimately paying an estimated $75,000 in fines total before finally appearing for questioning.
"It is clear...that the plaintiffs here simply want and are entitled to the deposition of Mr. Jones and that Mr. Jones has continued to attempt to deliberately disregard the court's orders and attempts to manipulate the court process," Superior Court Judge Barbara Bellis said at the time.
"While paying the fees and court's costs will reimburse the plaintiffs for costs incurred in attempting to procure Mr. Jones' deposition, it is not a substitution for his testimony."