'InfoWars' Host Alex Jones Finally Appears For Deposition In Sandy Hook Hoax Case After Being Hit With MAJOR Fine For No-Show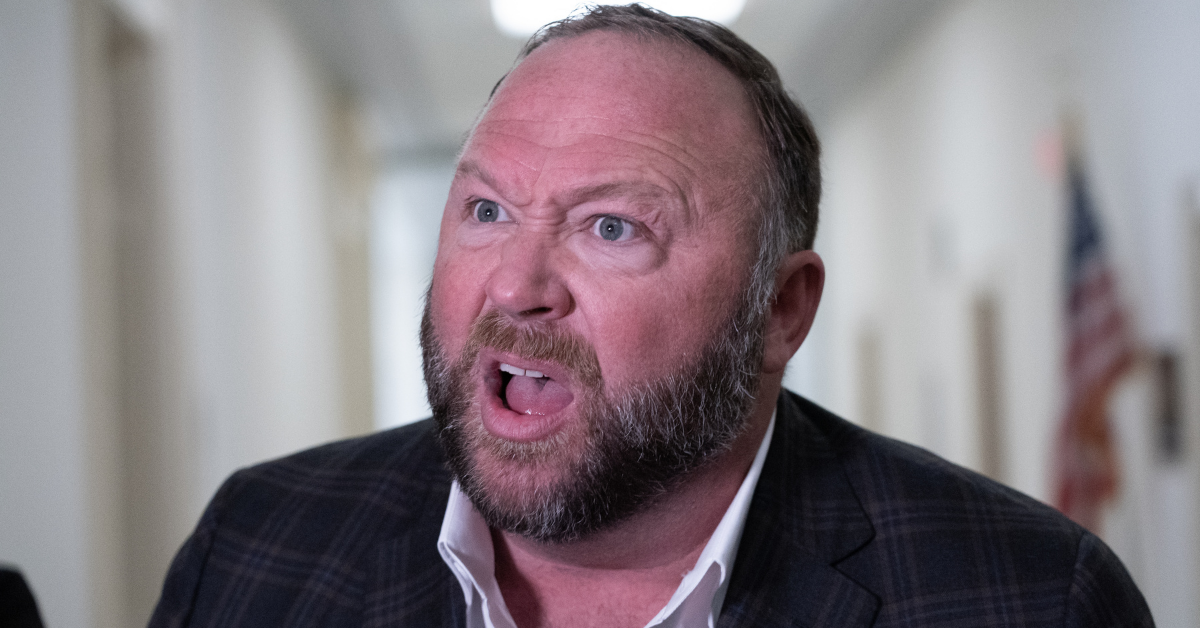 InfoWars host Alex Jones has finally appeared in court, two weeks after he was originally set to give his deposition in the Sandy Hook case.
The controversial conspiracy theorist finally answered questions from the shooting victims' families, whom Jones originally labeled as "crisis actors."
Article continues below advertisement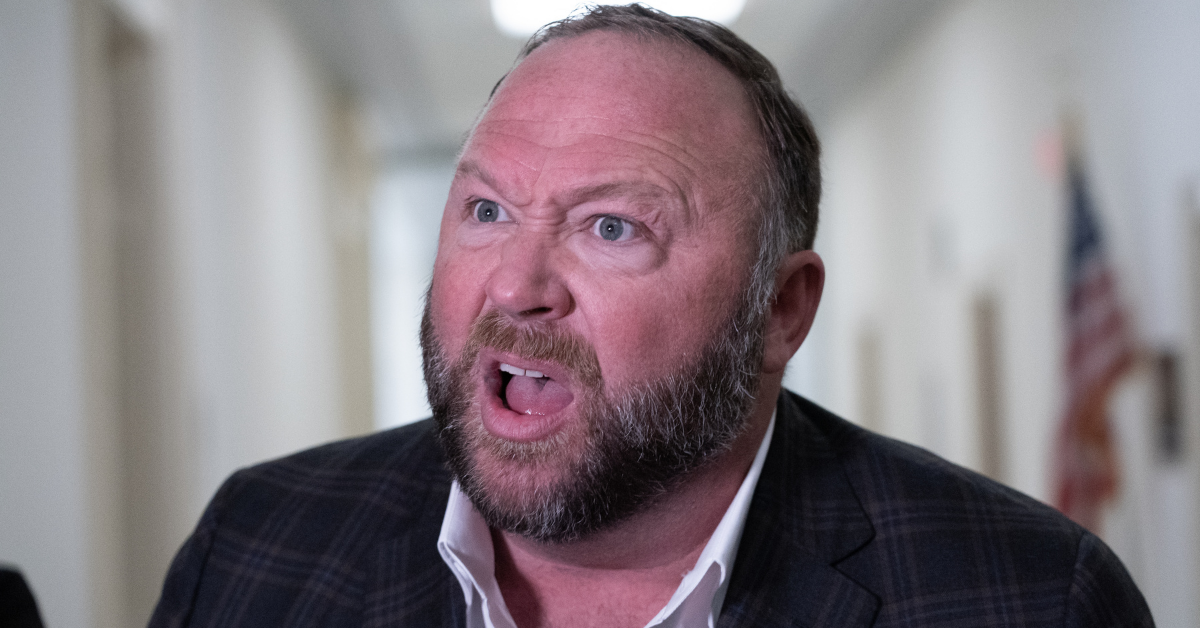 In a joint lawsuit with several family members of the twenty children and six staff members killed during the 2012 school shooting, the victims' families went after Jones for claiming the event never took place.
He faced a liable charge which the internet talk show host defaulted on after failing to appear in court to testify against the claims. However, his disposition was still required for the case to move forward to sentencing — Jones postponed doing so to the bitter end.
He was originally ordered to appear on March 23rd but failed to show with his legal team claiming that the right-wing host was "too ill" to give his deposition.
Article continues below advertisement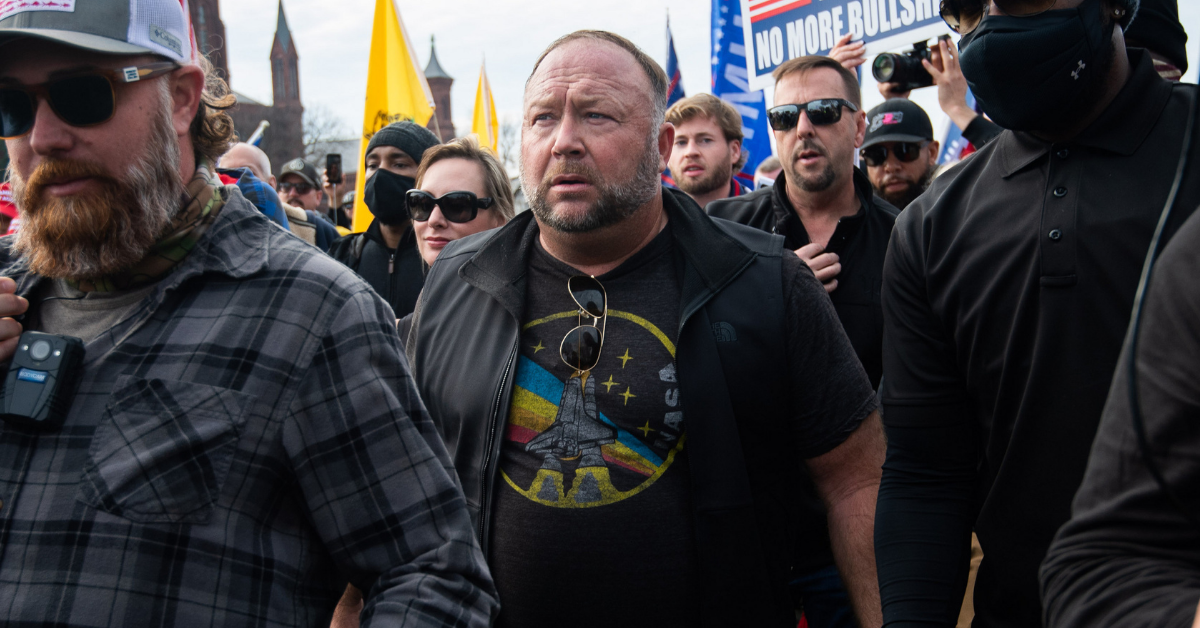 After several days of being a no-show and appearing healthy enough to host recent hourslong episodes of his internet show InfoWars, Superior Court Judge Barbara Bellis set a fine on Jones.
The "news" anchor faced a $25,000 fine with increasing value for each consecutive court day he failed to appear and testify.
"It is clear ... that the plaintiffs here simply want and are entitled to the deposition of Mr. Jones and that Mr. Jones has continued to attempt to deliberately disregard the court's orders and attempts to manipulate the court process," Bellis continued. "While paying the fees and court's costs will reimburse the plaintiffs for costs incurred in attempting to procure Mr. Jones' deposition, it is not a substitution for his testimony."
Jones reportedly paid $25,000 in fines for Friday and an additional $50,000 fine for Monday.
Article continues below advertisement
Jones announced the first day of his deposition in a video posted on the Infowars website on Tuesday and was quick to give an update. He claimed the families' lawyers began the deposition by "demonizing" him for "simply asking questions" as to what happened nearly a decade ago.
"It's just totally insane to sit there and watch this happen and to watch them lick their lips and lick their chops and think we're going to finally shut Alex Jones down," Jones said. "These people want to put us in prison for our speech."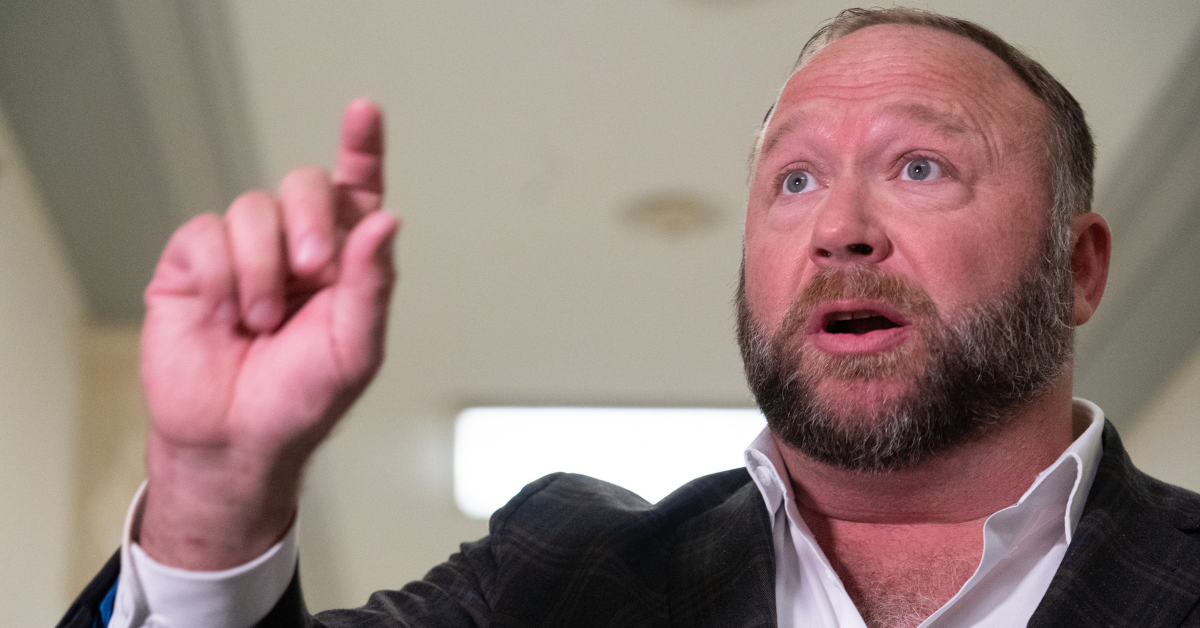 A member of Jones' legal team, Norman Pattis, claims that tempers flared during the deposition, and insinuates that much of the questioning was not even related to the school shooting.
"I had the impression watching the attack on Mr. Jones that this trial will be about something far greater than what happened at Sandy Hook," Pattis said in the video shared on InfoWars. "The trial's going to be about ordinary people's ability to say I'm not buying it, I want to raise questions, I want to draw my own conclusions."
The families and their lawyers declined to comment on the deposition.