Embattled Conspiracy Theorist Alex Jones Confronts Lawyer For Sandy Hook Victim's Parents After Heated Court Testimony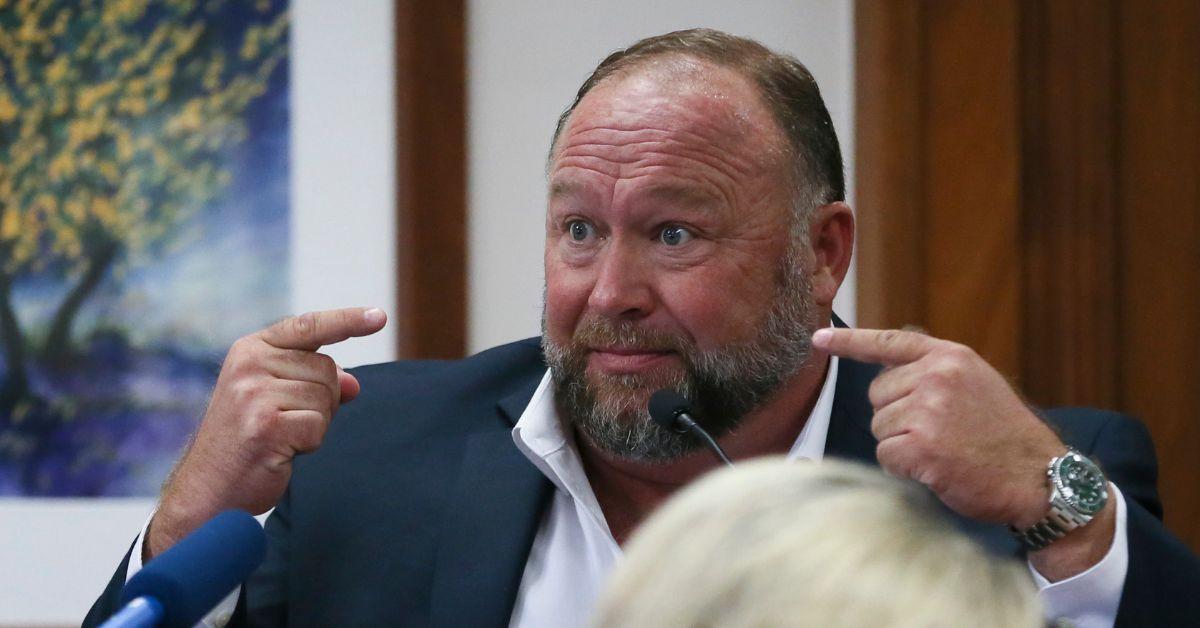 Alex Jones started an explosive argument this week after he approached the parents suing him for defamation over his comments related to the slaying of their child during the 2012 Sandy Hook Elementary School shooting, Radar has learned.
The shocking incident took place on Tuesday after Jones – a 48-year-old conspiracy theorist and host of The Alex Jones Show – took the stand and provided testimony reiterating the fact he believed the Sandy Hook Elementary School shooting was a "hoax."
Article continues below advertisement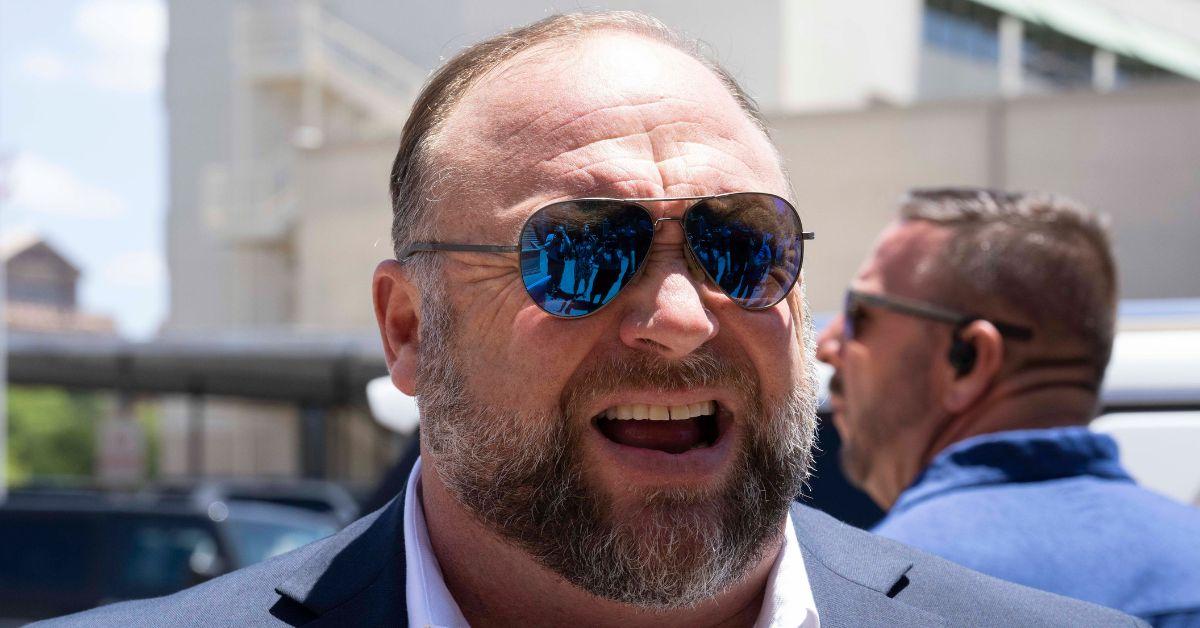 Although Jones stood by his claim the school shooting was a "hoax" to take away citizens' guns, Judge Maya Guerra Gamble – who was overseeing the trial – reprimanded the embattled conspiracy theorist for falsely saying he "complied with discovery" and was "bankrupt."
"You believe everything you say is true, but your beliefs do not make something true," Judge Gamble told Jones during his testimony. "That is that is what we're doing here. Just because you claim to think something is true does not make it true. It does not protect you. It is not allowed."
Article continues below advertisement
The judge added, "You're under oath. That means things must actually be true when you say them."
Shortly after Tuesday's court proceedings ended for the day, Scarlett Lewis – whose 6-year-old son Jesse Lewis was killed during the Sandy Hook Elementary School shooting on December 14, 2012 – approached Jones to give him a bottle of water for his allegedly torn larynx.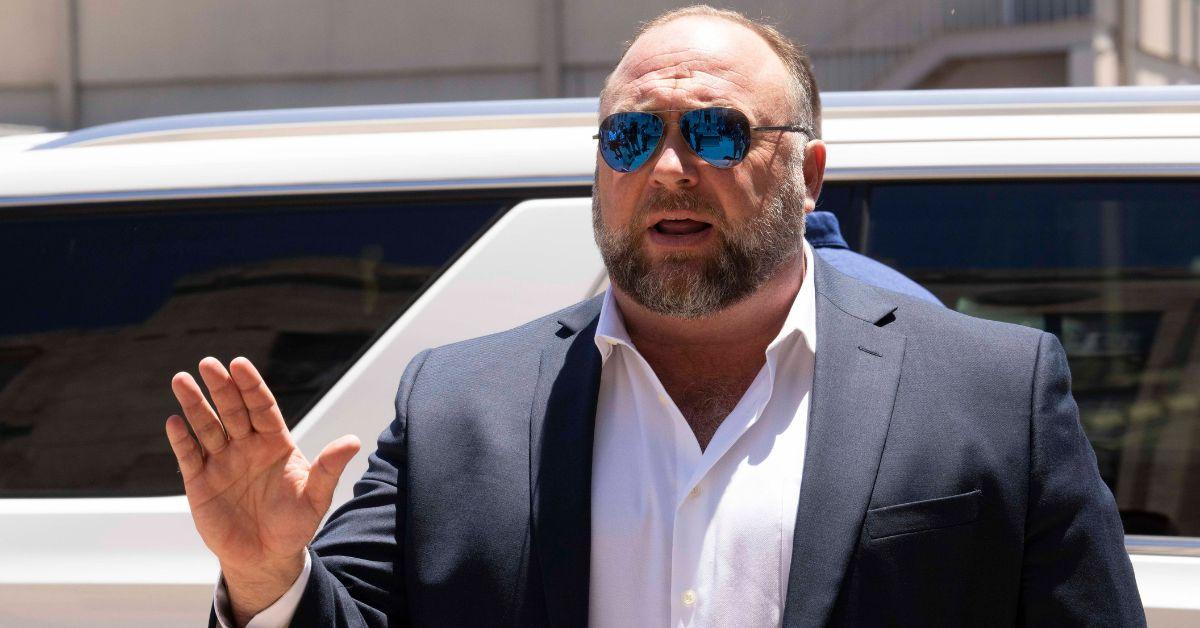 The incident took an abrupt turn for the worse when Wes Ball, the lawyer representing Scarlett Lewis and Neil Heslin, stopped his clients from speaking with Jones before reprimanding the conspiracy theorist, saying: "That's not even a thought. That's not the way this goes."
"Why because you can't feed them fake videos anymore?" Jones quickly responded as Ball slowly escorted Lewis and Heslin out of the courtroom.
Article continues below advertisement
"Oh, shut your mouth!" Ball answered, to which Jones aggressively fired back, "Why don't you try and shut my mouth? You'll never succeed!"
Jones and Ball continued a fiery back-and-forth, although the argument quickly dissipated after Jones bizarrely said: "I think I'm autistic too."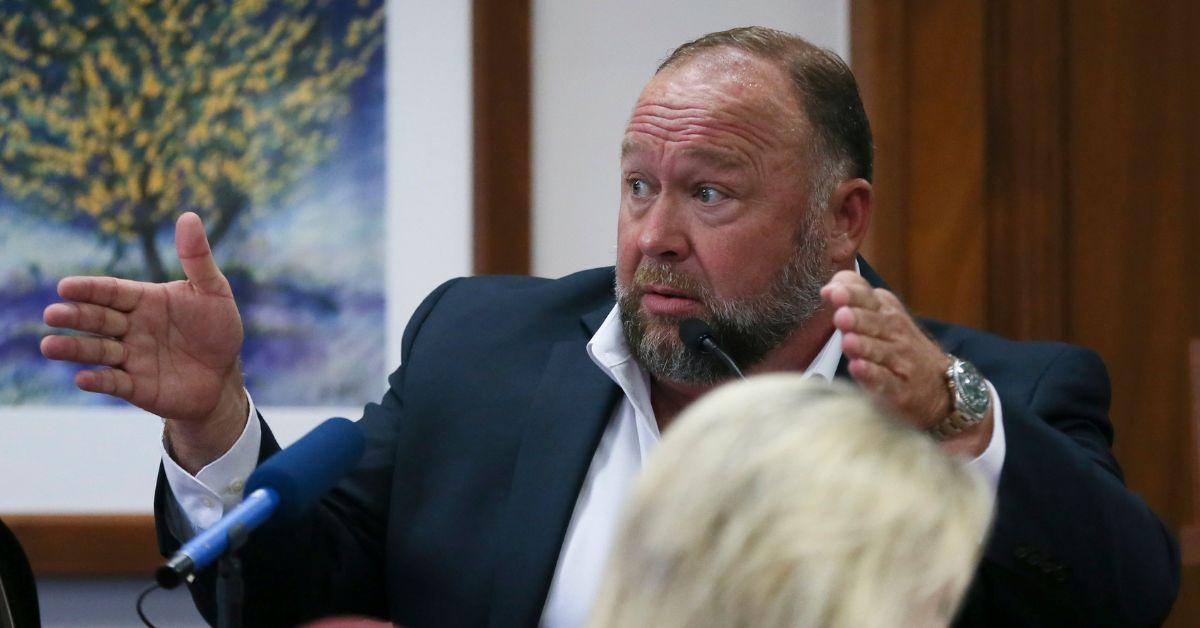 As RadarOnline.com previously reported, Jones is currently on trial to determine how much he owes Lewis and Heslin after the parents won a default judgement against him in court earlier this year.
The parents' lawyer, on behalf of Lewis and Heslin, requested the trial's jury award his clients $150 million for the defamation made against them by Jones.