Kelly Dodd's Violent School Fight Exposed After Vicki Gunvalson Claims She's Banned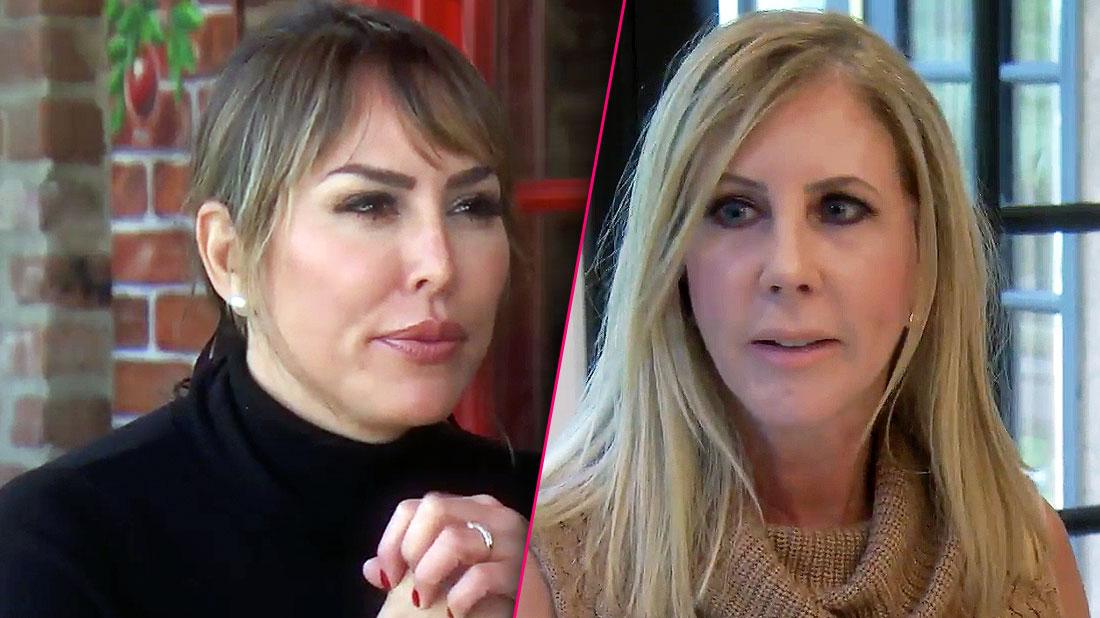 Vicki Gunvalson claimed enemy Kelly Dodd is banned from going to her daughter's school on a recent episode of The Real Housewives of Orange County. Although Dodd denied the allegation, RadarOnline.com can exclusively reveal a violent encounter at Jolie's school that could have caused her to be banned!
As RadarOnline.com first broke in 2016, Dodd, 44, was listed in a battery police report that took place at the school.
Article continues below advertisement
"Dodd entered the classroom and confronted Heidi Delgadillo about a verbal argument both had at the school the previous day," the September 2015 report obtained from the Newport Beach Police Department read. "Dodd was enraged as she began arguing and started, 'F**k you b***h, you're nothing but a stripper' and began waving money in front of Delgadillo."
Delgadillo, who was the new girlfriend of Dodd's ex-fiancé, allegedly grabbed her and "dug her nails into her arm."
The mother told the reporting officer that Dodd also allegedly reached out and grabbed her upper arm.
"While speaking with alleged victim I observed several red and dark markings on her inner right arm," the report read. "The markings appeared to be scratches that were beginning to bruise."
The officer also indicated that Dodd had "several markings on her lower right forearm."
No arrests were made at the time of the incident.
Article continues below advertisement
Dodd filed a restraining order against the mom after the incident. She asked that Jolie, who was 9 at the time, be protected.
"She says, 'Look at your fake bag,'" Dodd wrote in the filing. "I in turn said, 'Look at your fake hair, fake boobs and fake lips.' She in turn digs her nails into my arm, in defense I put my nails into her."
She added, "Things are out of control. Things are escalating. I have been at this school for five years and she comes and attacks me!"
Dodd also provided a series of Facebook messages, where Delgadillo allegedly called Dodd an "insecure cougar with a fat kid."
The restraining order was denied without prejudice.
On the episode, Emily Simpson revealed the rumor Gunvalson had spread about her.
"She said you're not allowed to step foot on your daughter's school," Simpson said, as Dodd went off, "I am too! What is she talking about? Do you want me to call the school right now? Is she insane?"
When she called her ex Michael, he denied the claims as well.