Teresa Giudice Sheds Wedding Ring As Joe Is Slapped Deportation Blow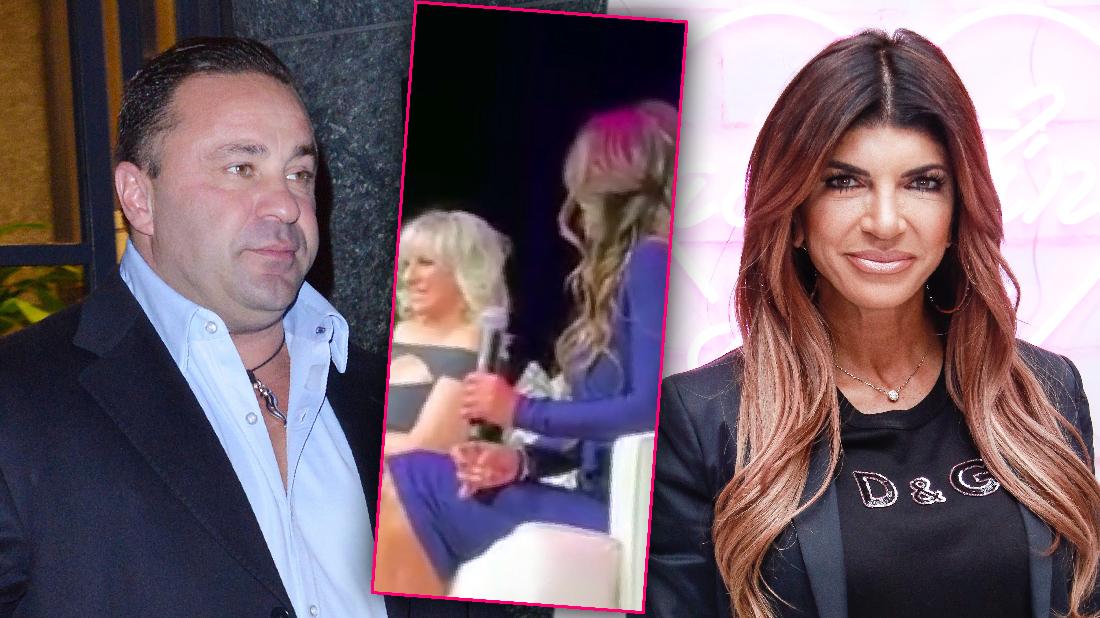 Teresa Giudice was seen without her wedding ring after husband Joe got hit with a devastating deportation blow on Friday, September 20. A source told RadarOnline.com about The Real Housewives of New Jersey star's marital mess, "She's done. She has tasted her freedom and she isn't going to pretend anymore. Teresa plans to file for divorce no matter what happens to Joe."
As RadarOnline.com exclusively reported, after a nearly two-week deliberation, an immigration judge ruled against Joe's plea to be freed from ICE custody and return home to his family as he awaits a decision in his deportation appeal. An immigration official told RadarOnline.com that on September 20, the judge "rendered a decision of no bond pertaining to Giuseppe Giudice's case."
Article continues below advertisement
Teresa, 47, and Joe's other family members were in court as he argued to be released on bond. But later, after he got the bad news, Teresa went on with the show, attending a Friday "Housewives' Night" fan event at Live! Casino & Hotel in Hanover, Maryland—with her ring conspicuously missing from her finger. Also at the event were her RHONJ co-star Margaret Josephs, Potomac's Ashley Darby, and New York's Sonja Morgan, who talked about their lives onstage and answered fan questions.
Meanwhile, Joe, 47, is now facing imminent deportation to his native Italy. He has the opportunity to appeal the judge's decision within 30 days, but it is unlikely that he will. As RadarOnline.com previously reported, family sources revealed Joe would request to be deported immediately if he was not allowed to post bond and go home. A source said, "It's been horrible, and he doesn't want to rot away in detainment any longer. The moment he is denied, he said he will pull his appeal and get ready to go to Italy."
Article continues below advertisement
His family has been "preparing for the worst." During his ordeal, Joe has appeared gaunt and about 80 pounds lighter in court. Joe's mother and other family members believe that Teresa will divorce him "not matter what," as does RadarOnline.com's new insider. RadarOnline.com readers saw that Teresa was recently partying in Mykonos, Greece amid Joe's deportation struggle.
The RHONJ queen shared how she stayed at a ritzy island hotel, drank out of champagne glasses, and basked in her bikini! Also amid her husband's legal fight, Teresa has been spotted holding hands with boy toy Blake Schreck, 26.