Melissa Gorga Shows Off In Sexy Swimsuit As Teresa Giudice Awaits Joe's Deportation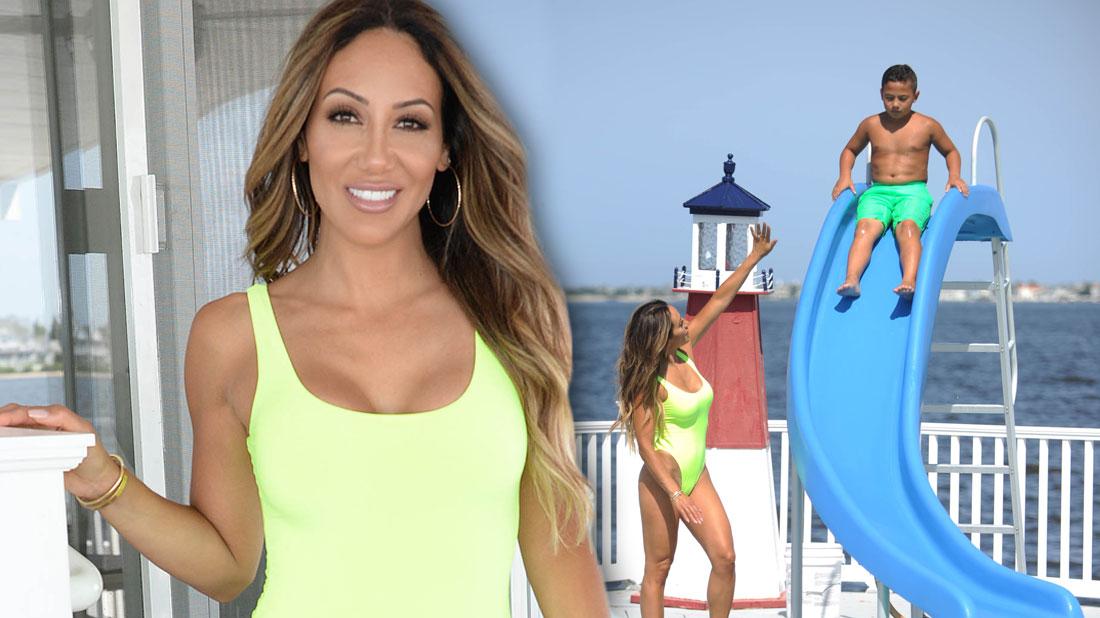 Article continues below advertisement
As readers know, Joe, who celebrated his 15th anniversary with Melissa in August, revealed that lots of sex was a contributing factor to their happiness and longevity.
In his new memoir, "The Gorga Guide To Success," he said that claimed he and Melissa had sex every single day for a decade straight.
"Before we started the show, we'd come home and make dinner. Melissa was this cute little wife," Joe reflected. "We were so hot for each other, we used to have sex every day."
"Not kidding, for the first 10 years we were together, we had sex every day," he continued. "Even after the kids came."
While Joe's marriage and role as a father is going well, things aren't going so well for his sister Teresa Giudice's family.
The reality star's husband Joe Giudice, 47, has been held in an ICE detention center fighting to avoid his deportation.
As RadarOnline.com reported, he plans to ask an immigration judge to be released from the "horrible conditions" of the Clinton County Correctional Facility in McElhattan, Pennsylvania so he could wait out his appeal in New Jersey with his family.
But if he is denied, a source told RadarOnline.com, he may ask for an immediate deportation.
Teresa in the meanwhile has been living her life, attending parties, vacationing and socializing at events. She, however, has been absent from a majority of her husband's court hearings, and it's frustrating his family.
"They're all so angry with her," a family insider told RadarOnline.com exclusively. "They all want to know why this is the very first hearing she's ever been to, and why she never seemed to do anything to help earlier."
Check out the photos of Melissa and her youngest son Joey having some fun by the pool.
Pool Day
Melissa Gorga enjoyed a summer day in New Jersey with her son Joey Gorga.
Article continues below advertisement
Shining Bright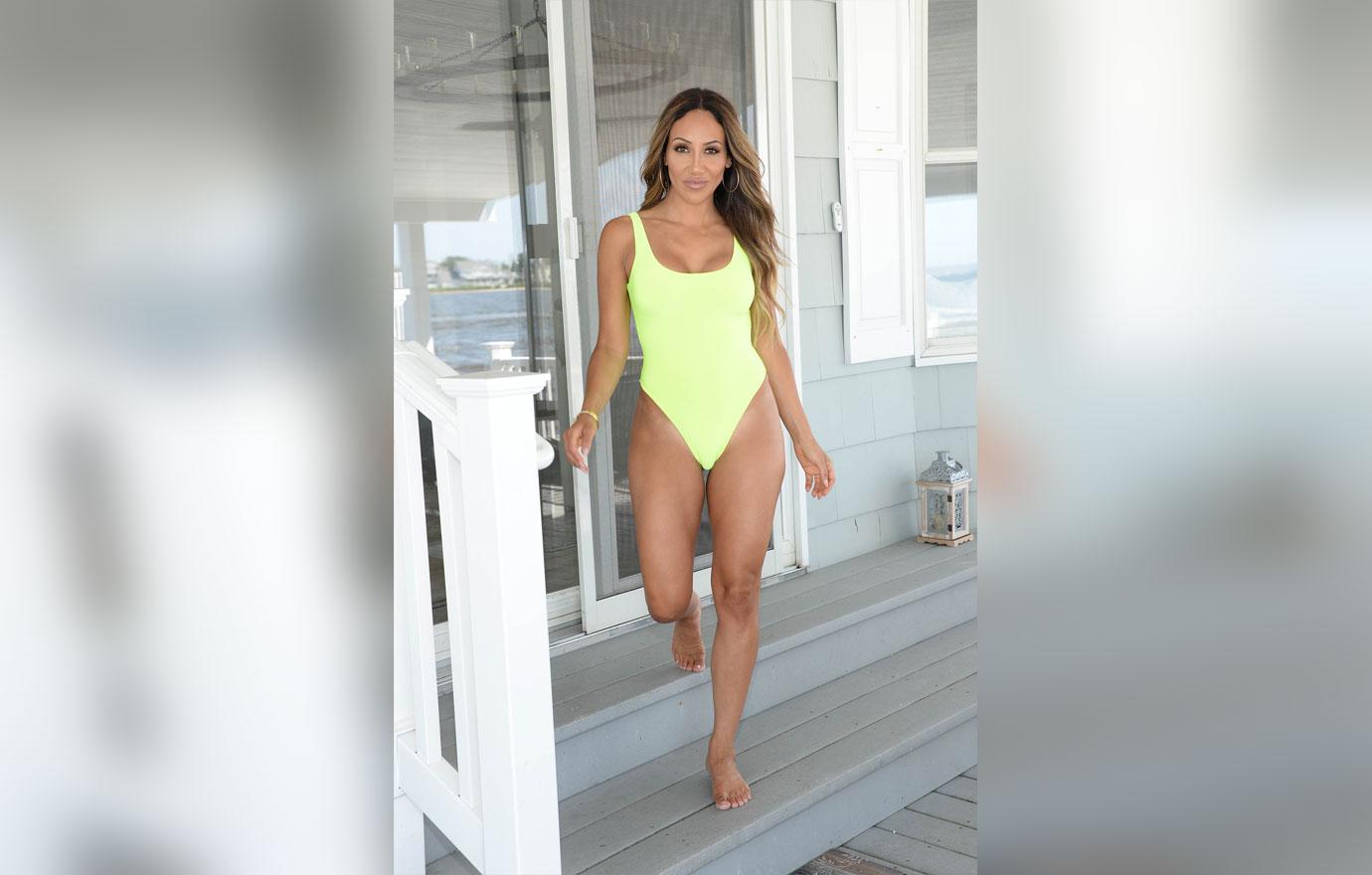 She rocked a neon green one piece as she stood by the pool.
Article continues below advertisement
Cheeky Mel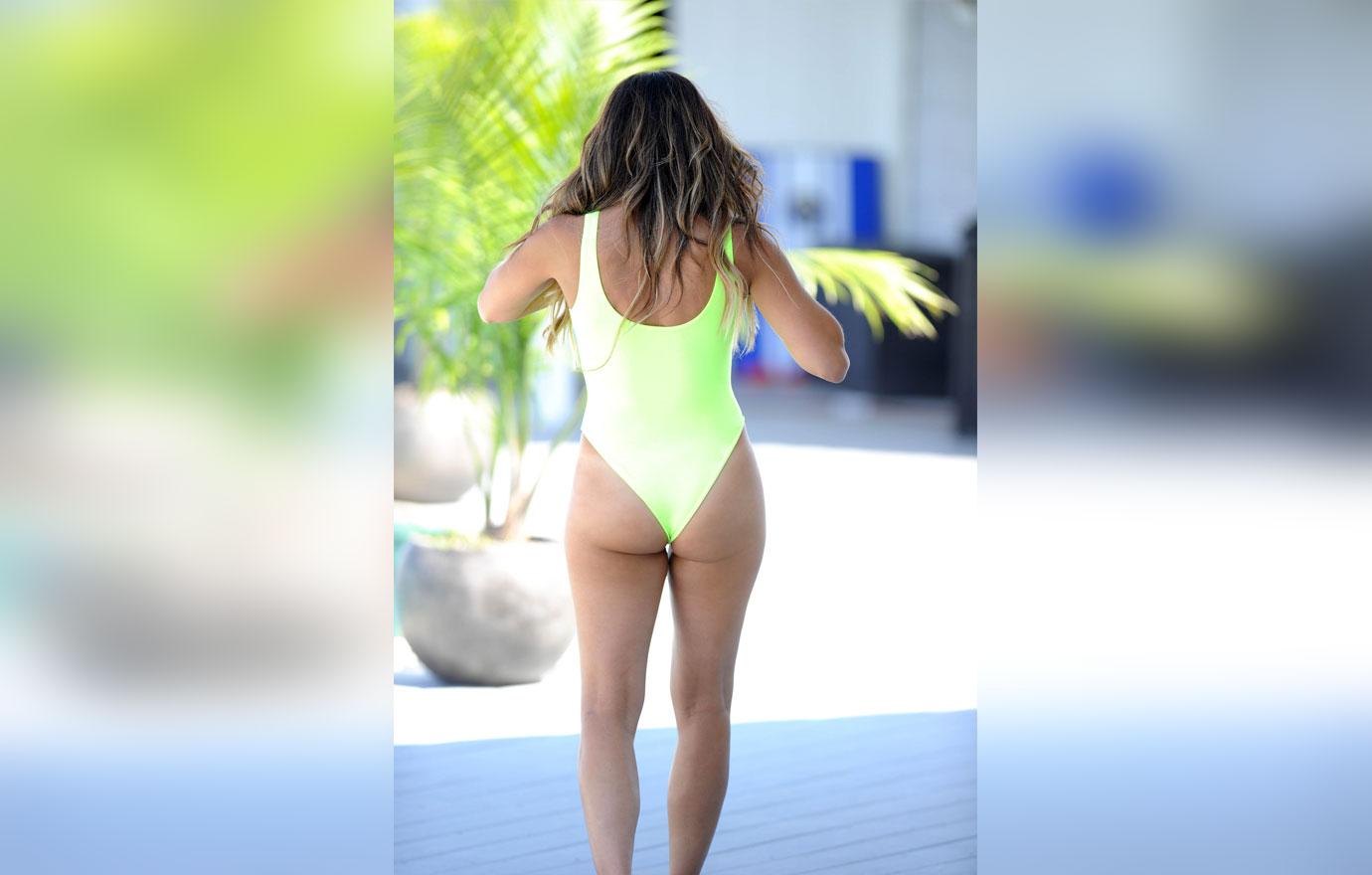 Her swimsuit displayed her rear side.
Article continues below advertisement
Slippery Slide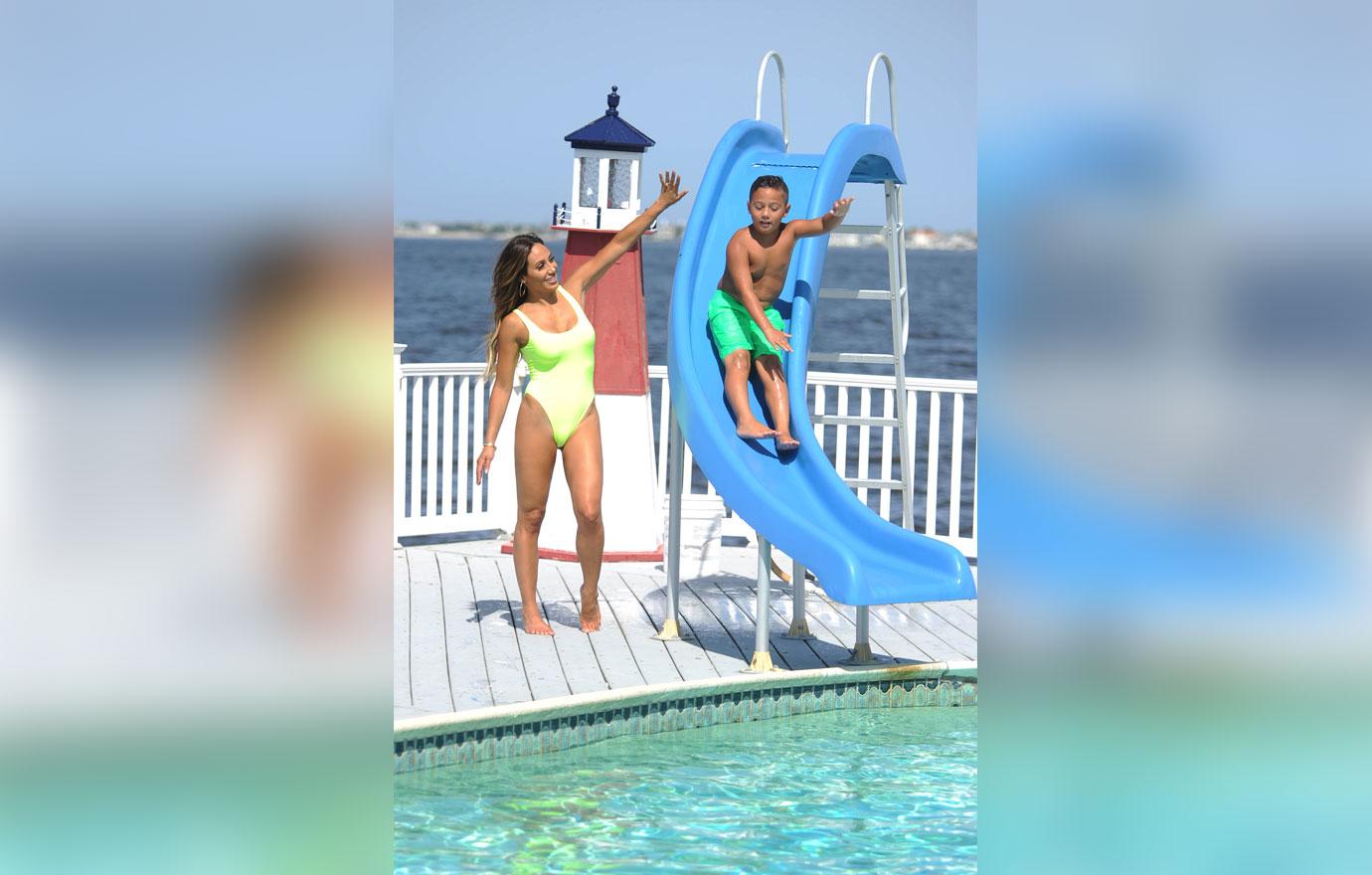 Melissa watched as her youngest son slid down with excitement.
Article continues below advertisement
Protective Mother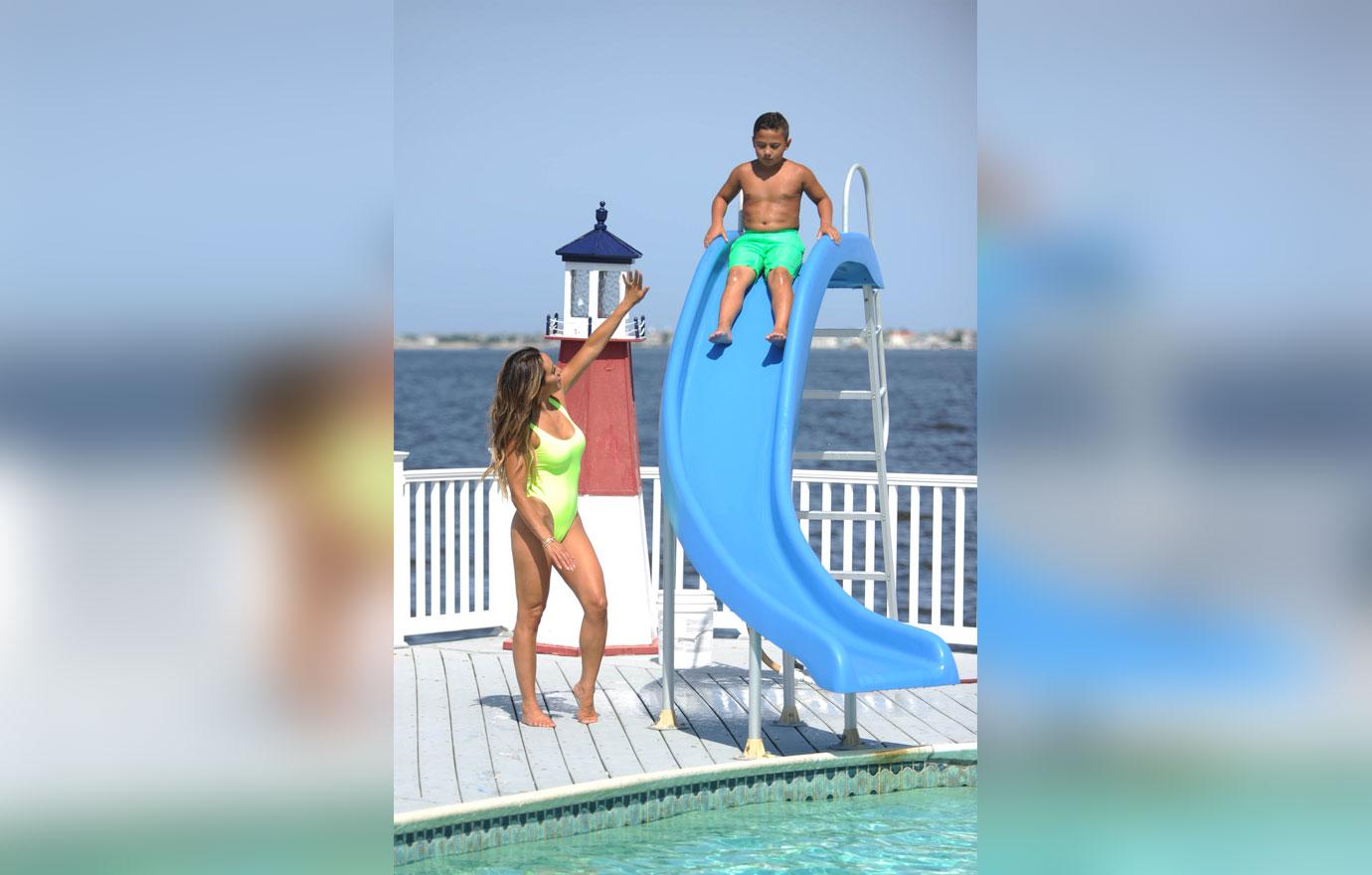 Melissa waited at the bottom as Joey climbed up the slide.
Article continues below advertisement
Splash!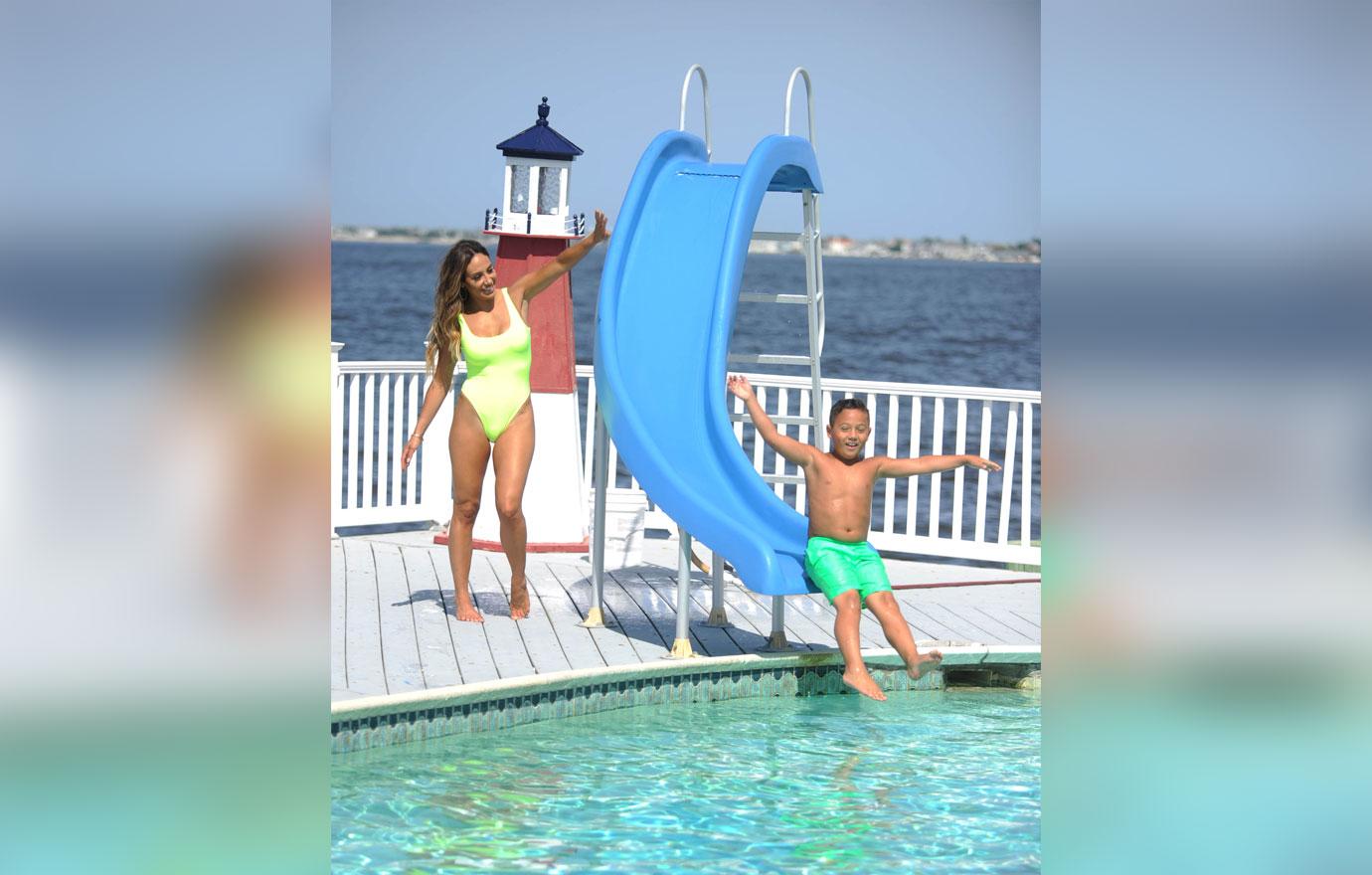 Joey slid down the slide and landed in the water.
Article continues below advertisement
Twinning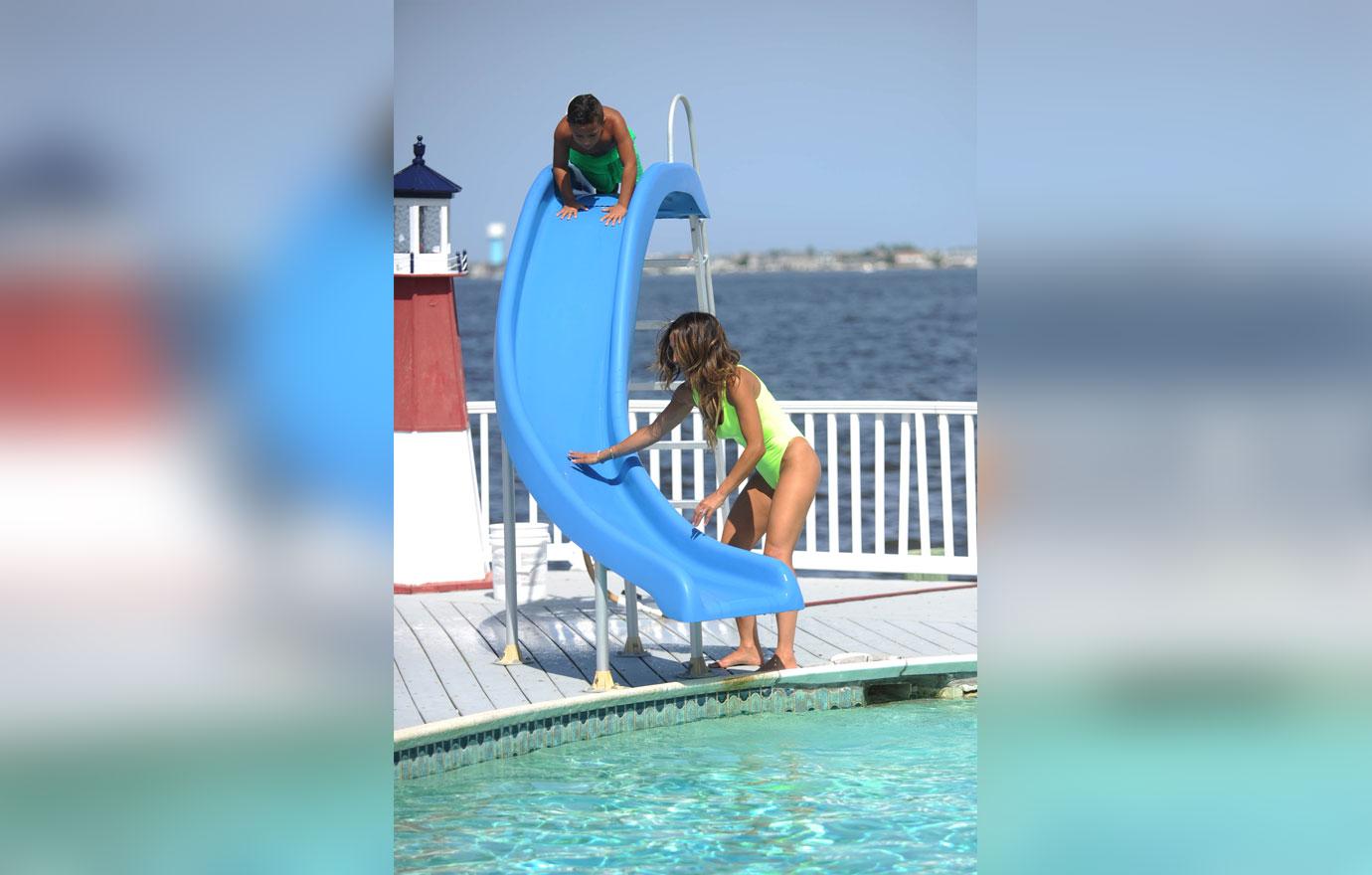 He matched his mother with his neon green swimming trunks.