Simone Biles Breaks Silence On Brother's Triple Murder Arrest: 'My Heart Aches'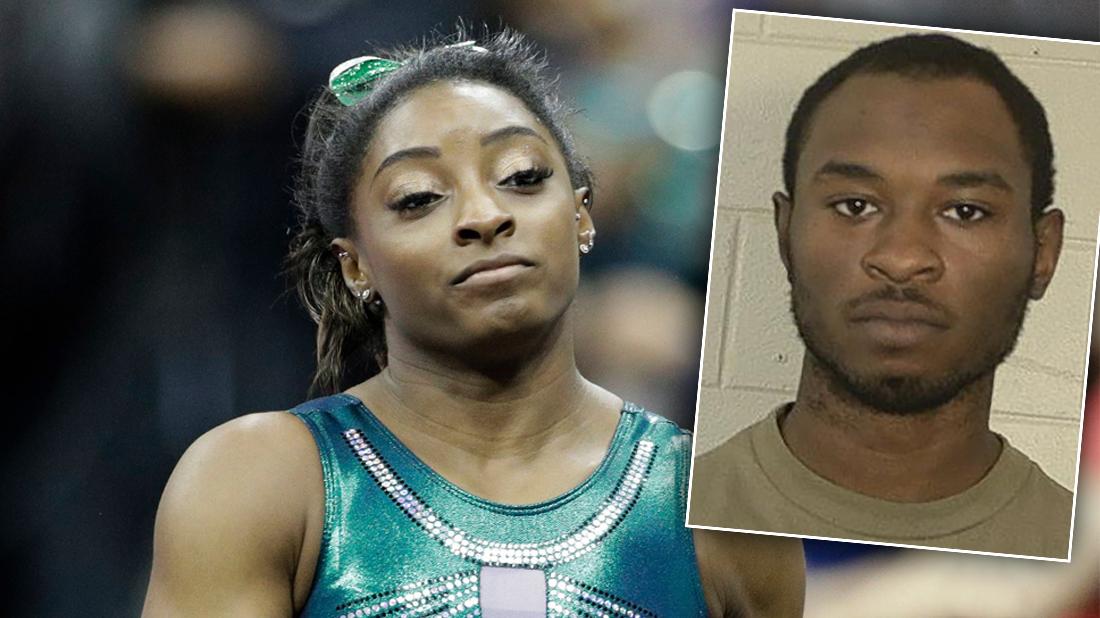 Simone Biles is breaking her silence on her brother's triple murder arrest.
Four days after Tevin Biles-Thomas was charged with six counts of homicide, the Olympic gymnast took to Twitter to voice her heartbreak.
"Still having a hard time processing last weeks sic news," she captioned her statement this September 2.
"My heart aches for everyone involved, especially for the victims and their families. There is nothing that I can say that will heal anyone's pain, but I do want to express my sincere condolences to everyone affected by this terrible tragedy. I ask everyone to please respect my family's privacy as we deal with our pain," Biles, 22, wrote.
Article continues below advertisement
RadarOnline.com readers know the world-renowned athlete's brother was arrested on August 29 and accused of shooting and killing three people at a New Year's Eve party in Cleveland, Ohio.
Following his arrest, RadarOnline.com obtained the chilling 911 calls made by witnesses in the tragedy's aftermath.
In a call that came in at 11:43 p.m on December 31, 2018, a man told the operator: "Hello, somebody just got shot at the party we are at. Two people did."
When the operator asked where the victims were, the witness responded, "They're on the floor!"
He added that he could not make out who the shooter was but described him as "wearing all black."
Up until his arrest, Biles-Thomas was an active member of the U.S. army. He has not yet entered a plea deal and is the only person who has been arrested in connection with the crimes.
RadarOnline.com readers know his arrest is just the latest in a long string of family tragedies for Biles. The Olympian's mother, father and sister have also been arrested for various crimes over the years.