Simone Biles's Heartbreak: Brother Of Olympic Gymnast Charged In Triple Murder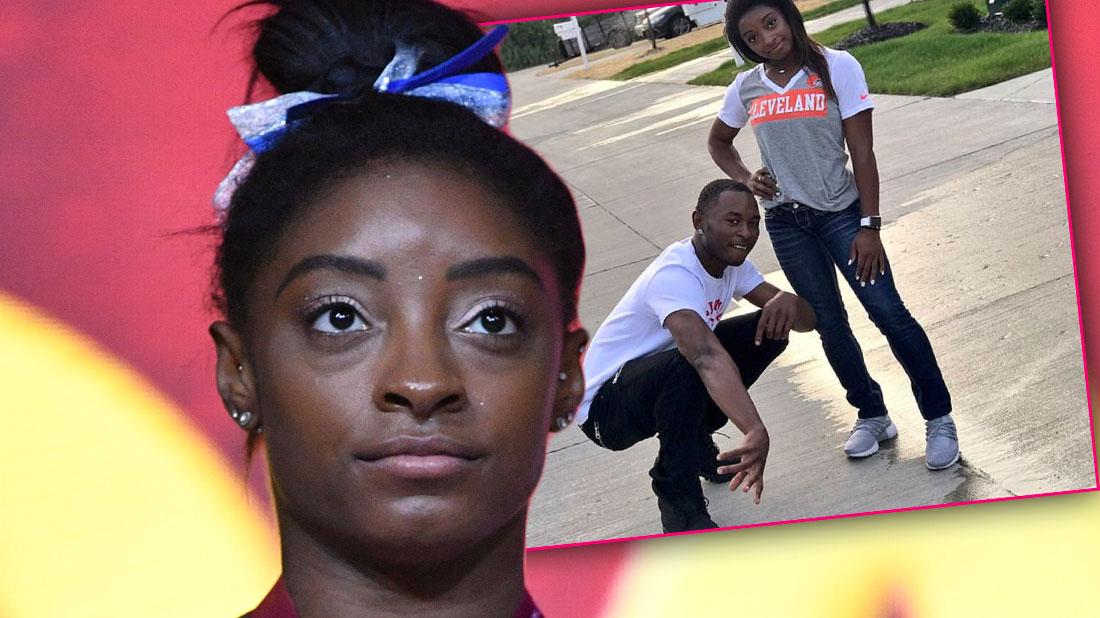 The brother of Olympic gold medal gymnast Simone Biles has just been charged with triple murder.
Tevin M. Biles-Thomas was arrested this Thursday, August 29, at Fort Stewart in Georgia for his involvement in a fatal AirBnB shooting in Cleveland that left three men dead on New Year's Eve.
RadarOnline.com has learned Biles-Thomas, 24 — who is on active duty in the U.S. Army — has now been charged with murder, voluntary manslaughter, felonious assault and perjury.
Article continues below advertisement
Biles's brother is accused of fleeing the scene after opening fire at a party in an AirBnB on December 31.
The victims killed in the shooting were Devaughn Gibson, 23, DelVaunte Johnson, 19, Toshon Banks, 21. Two others were also wounded.
Biles-Thomas is the only person who's been charged in connection to the murders, and he has not yet entered a plea.
His famous sister — who recently broke a record by becoming the first person in history to land a double twisting, double somersault in competition at the U.S. Gymnastics Championship — has not spoken publicly of his arrest and charges.
Sadly, Biles-Thomas is not the athlete's first relative to be involved in a criminal scandal.
The athlete — who was raised mostly by her grandparents — remains estranged from her mother, as well as from her biological sister and father who've been arrested on various charges.
Biles's father, Kelvin Clemons, was arrested multiple times in the 1980s.
His troubles began in February 1987, when he was charged with kidnapping and sexually assaulting a family member. He was arrested and placed on $5,000 bond before the case was dismissed.
Article continues below advertisement
He was charged with attempted aggravated burglary a month later, but the crime was amended to a criminal trespassing charge. He pleaded guilty, and was sent to jail for 30 days in relation to multiple cases.
In Biles' memoir, she claimed her biological mother, Shanon Biles, suffered from addiction throughout her childhood.
As RadarOnline.com exclusively reported in 2016, Shanon was arrested for criminal trespassing while she was pregnant with her daughter, but the case was ultimately dismissed. She was most recently arrested for DUI in 2013, and was sentenced to 180 days in jail.