Kidnapping, Drug Dealing & Murder! Simone Biles' Family Members' Horrific Arrests Exposed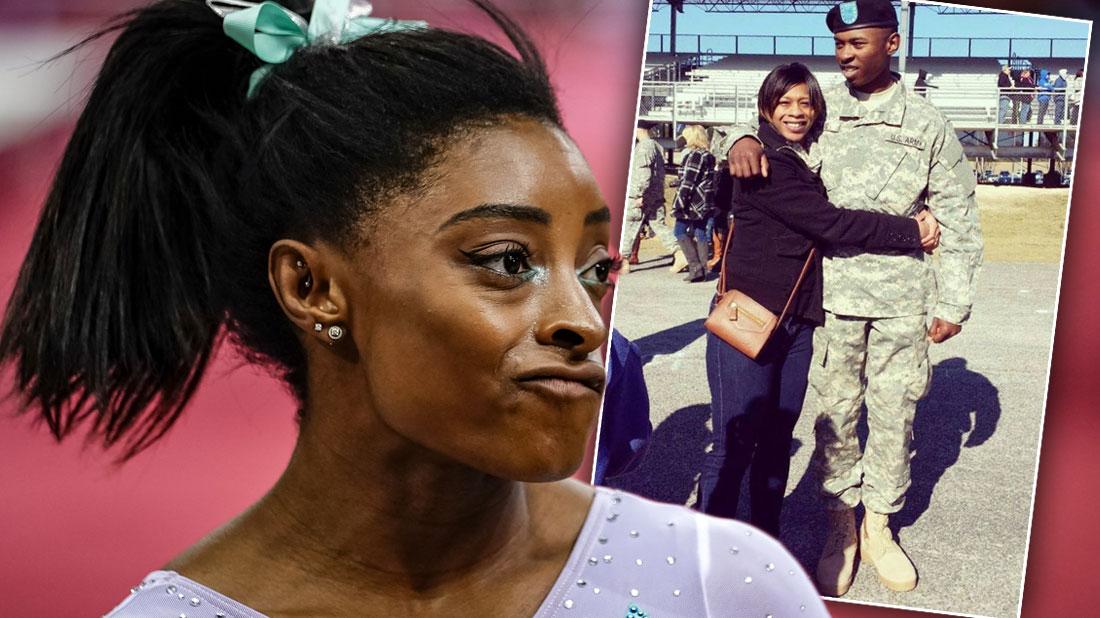 Simone Biles' brother Tevin M. Biles-Thomas was arrested Thursday and charged with a triple murder, and now RadarOnline.com can expose the Olympic gold medal gymnast's family members' dark criminal past.
The athlete's troubled sibling was cuffed at Fort Stewart in Georgia for his involvement in a fatal AirBnB shooting in Cleveland that left three men dead on New Year's Eve.
The 24-year-old was charged with murder, voluntary manslaughter, felonious assault and perjury after he fled the scene and shots rang out at a party December 31, 2018.
Article continues below advertisement
The victims killed in the shooting were Devaughn Gibson, 23, DelVaunte Johnson, 19, Toshon Banks, 21. A 23-year-old woman and a 21-year-old man were also wounded.
The famous gymnast's brother has not yet entered a plea deal and is the only person who has been arrested in connection with the crime.
As RadarOnline.com readers know, Simone's family has a long history of criminal past, including her mother, father and sister — who have all been arrested for heinous crimes.
Scroll through as RadarOnline.com uncovers the 22-year-old's family's twisted past of allegations of kidnapping, drug dealing and murder.
Article continues below advertisement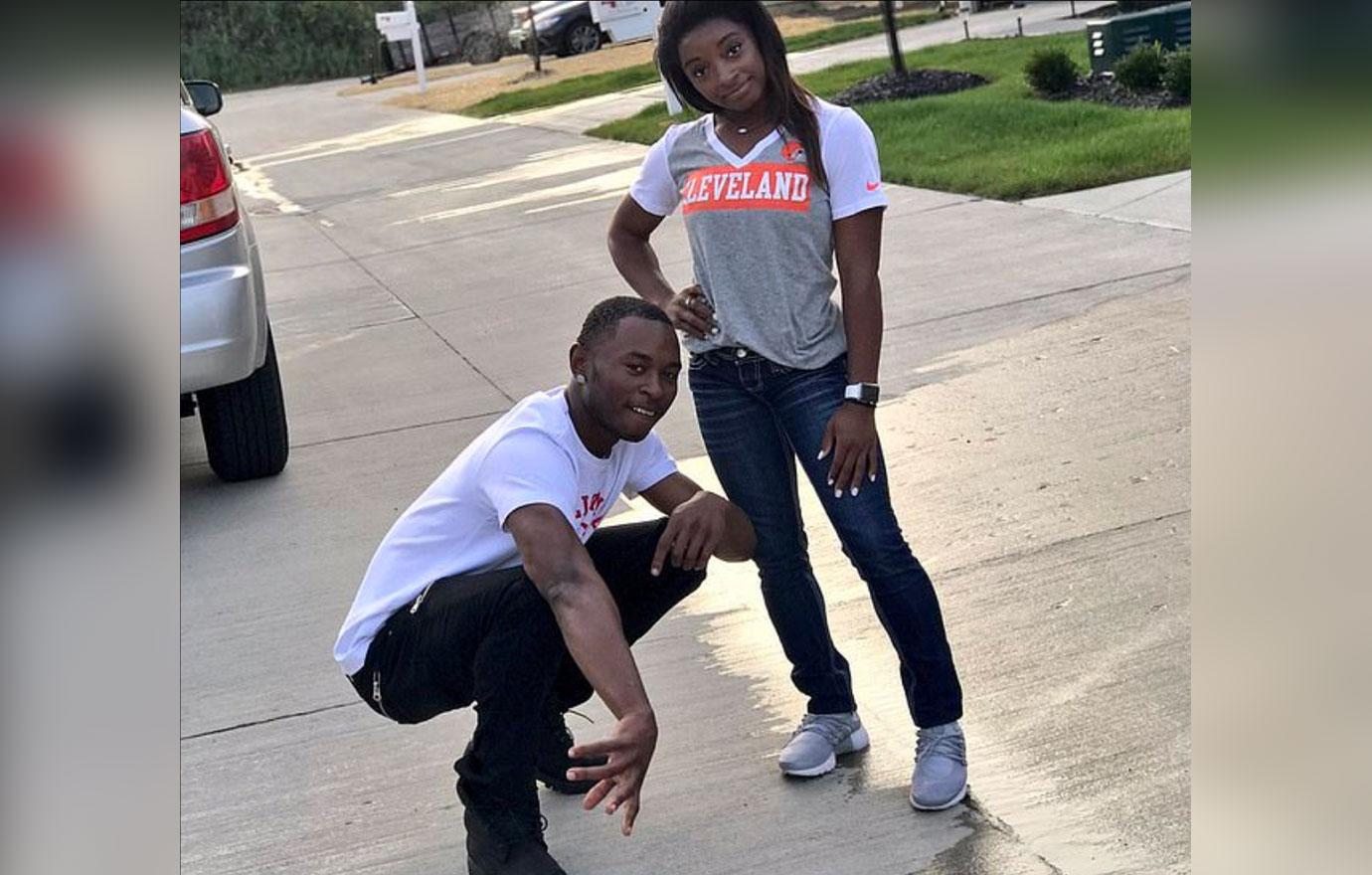 Tevin, who is on active duty in the U.S. Army, was involved in a fight that broke out at the New Years' Eve party around 11:45 p.m. on December 31 after uninvited guests showed up.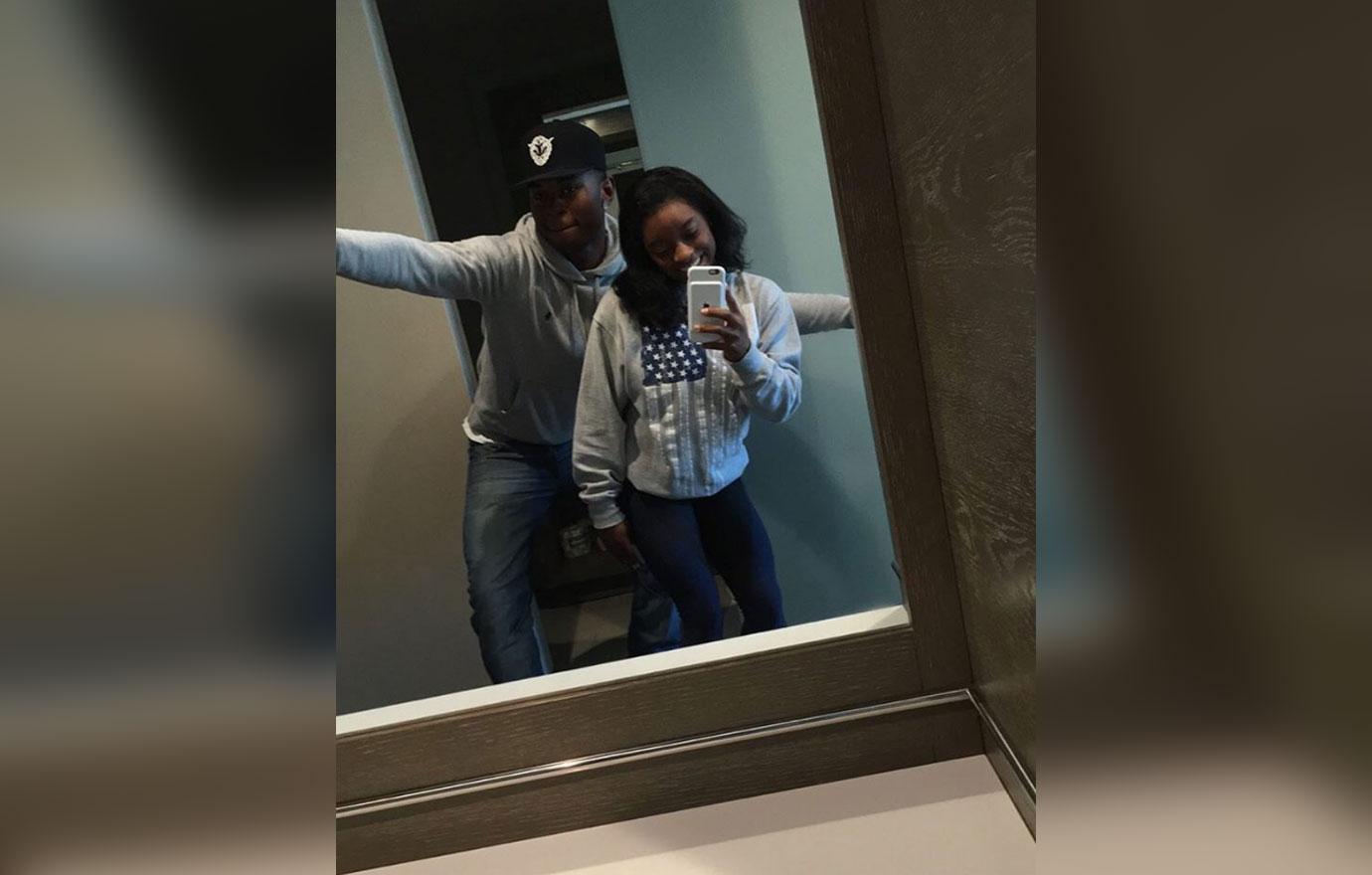 "The relentless persistence of Cleveland police homicide detectives helped secure an indictment in this case," Cuyahoga County Prosecutor O'Malley said after news broke of the arrest. "It is through their hard work that we can begin to seek justice for these victims."
Article continues below advertisement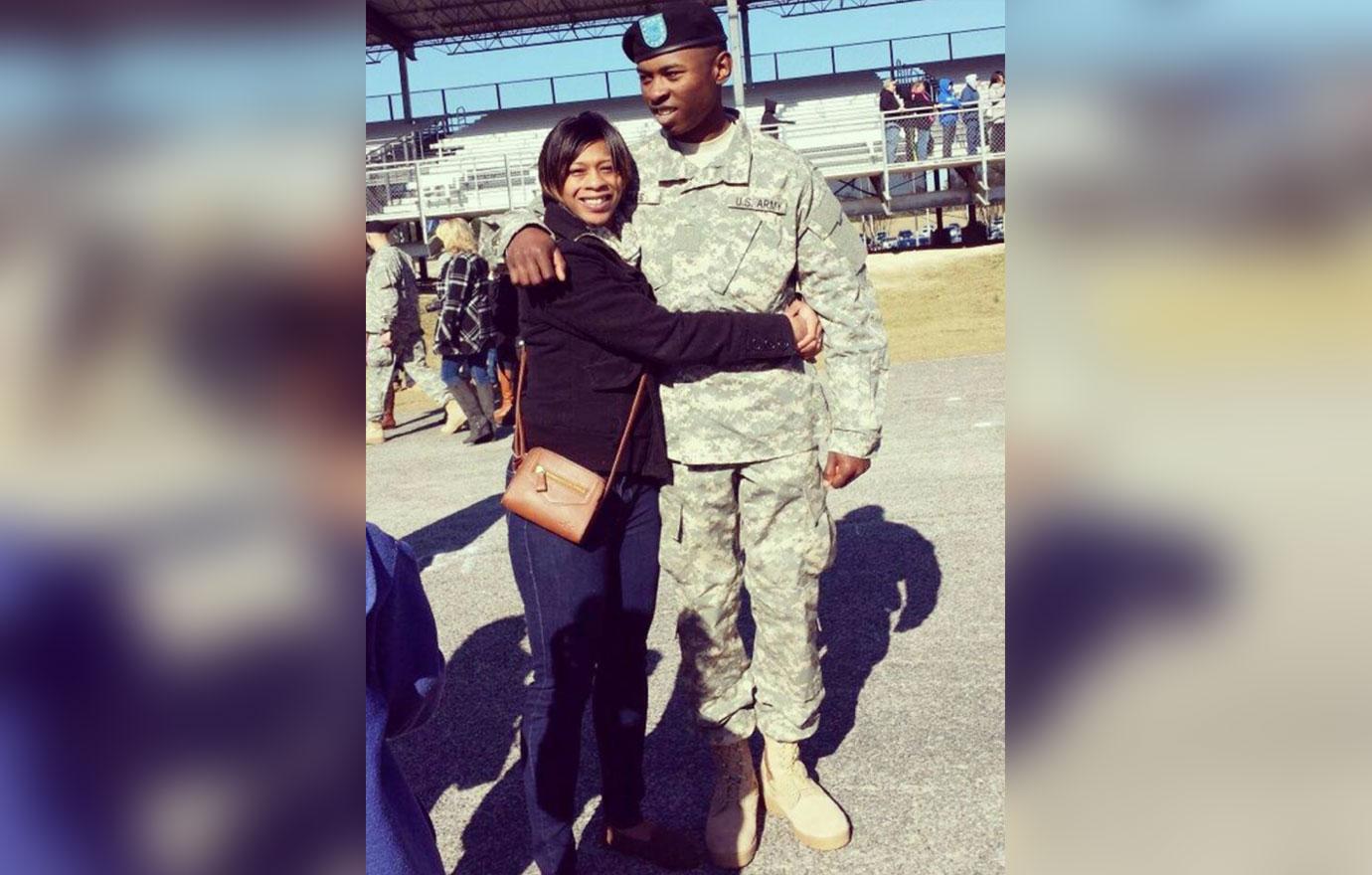 Simone has truly triumphed over tragedy. Her mother Shanon Biles, now 47, was caught stealing clothes and even baby formula when Simone was just a baby. She plead guilty to the thieving, as well as two other theft charges, and was sentenced to 120 days in jail, and ordered to stay away from the involved shops.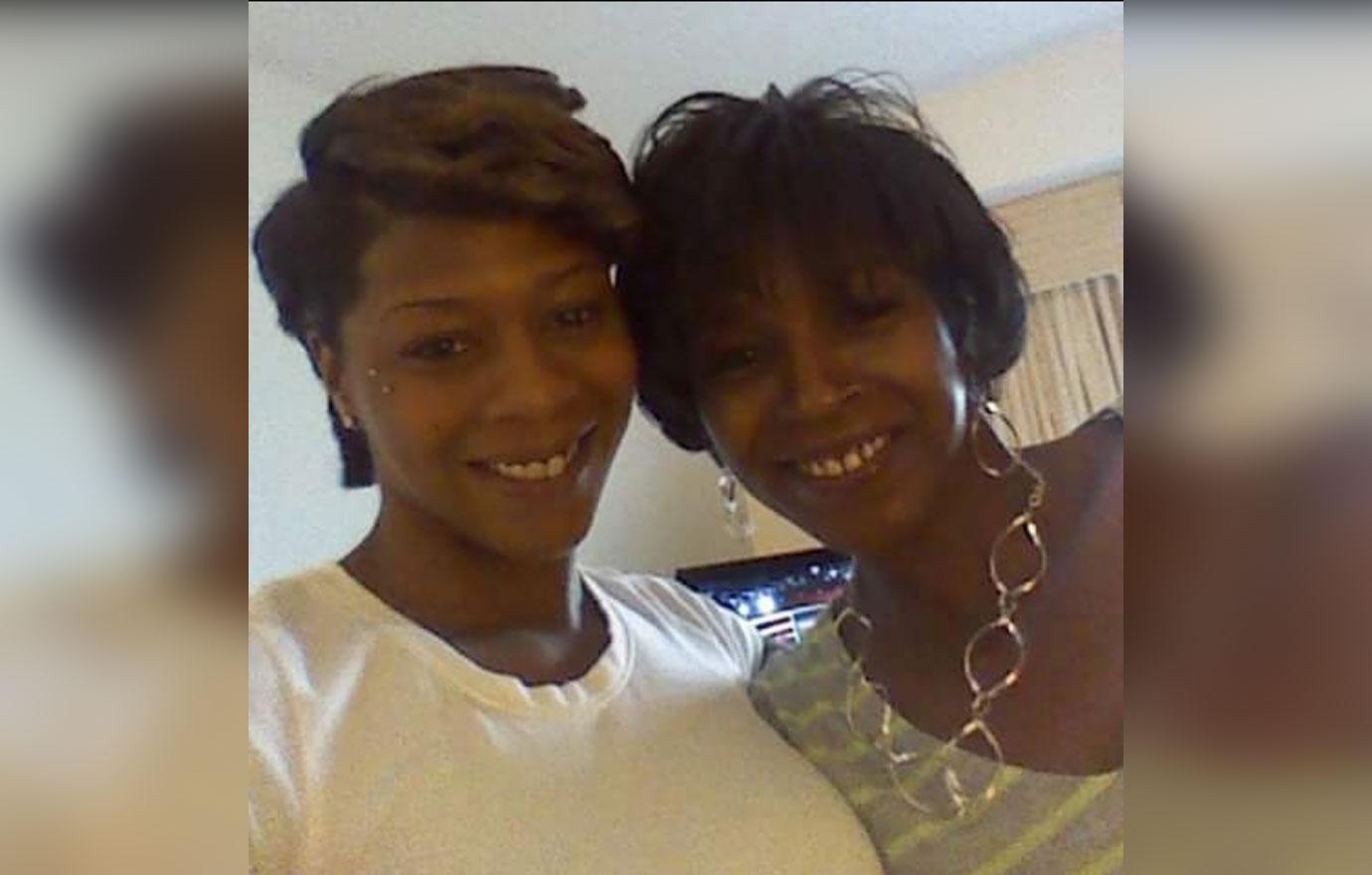 According to Ohio's Franklin County Municipal Court records, Shanon's first arrest was for disorderly conduct and falsification in 1993. She was sentenced to 30 days in jail, but it was just the beginning of her troubles.
Article continues below advertisement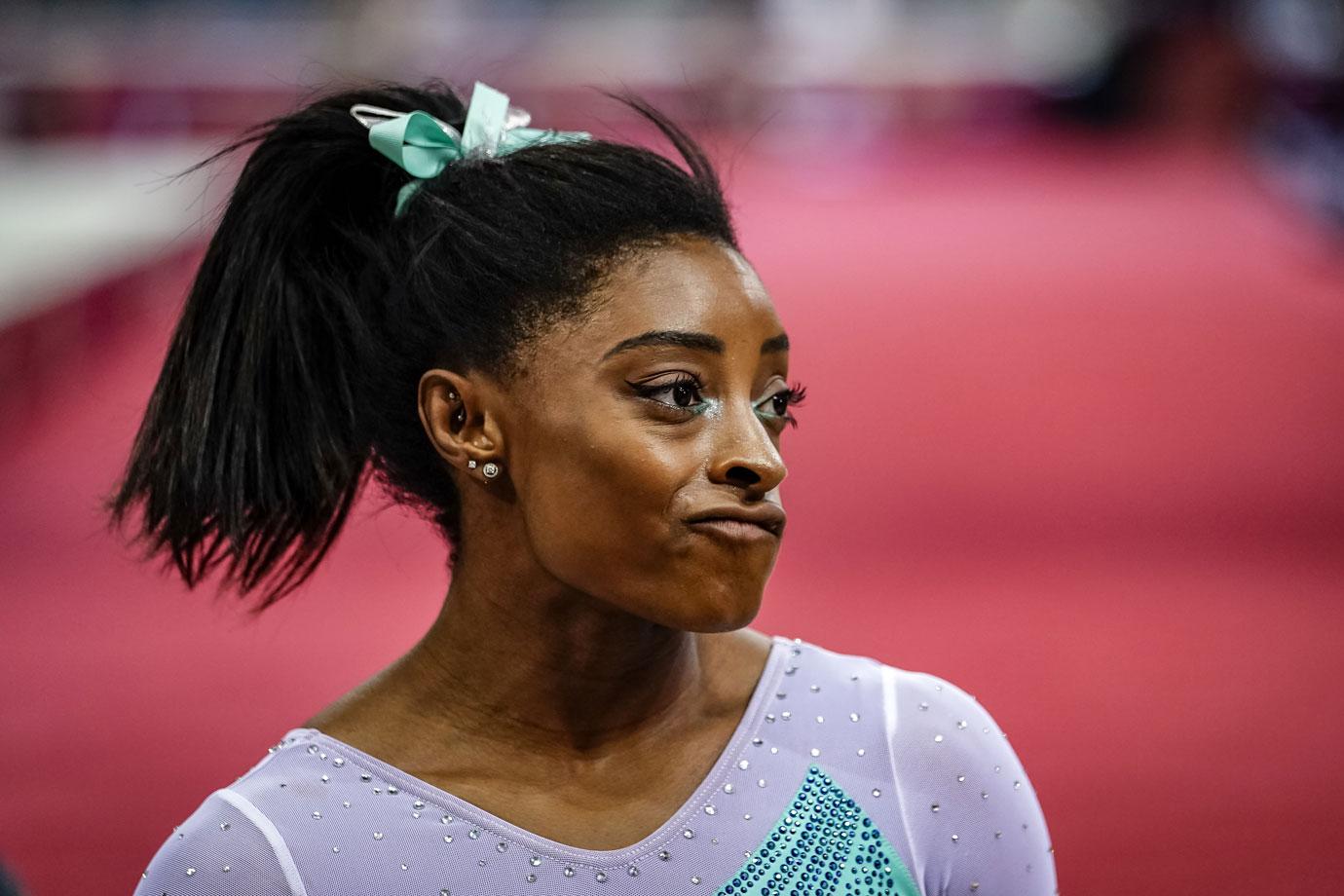 Simone detailed her rough childhood in a memoir, Courage to Soar, and alleged her mother's substance abuse problems led her to neglect her now famous daughter, who was mostly raised by her grandparents. Simone explained that her neighbors called social services on her mom "and said we were being neglected https://radaronline.com/exclusives/2016/11/simone-biles-childhood-hell-starving-bio-mom-shanon-drugs/ because they saw the four of us were often alone, little kids playing out in the street with no supervision." The siblings were placed in foster care until their grandparents were notified of their situation, and Ron Biles immediately flew to Ohio to bring them to Texas where he was living with his second wife, Nellie. Nellie was initially opposed to taking them in, as her two children Ron II and Adam were 16 and 14, respectively.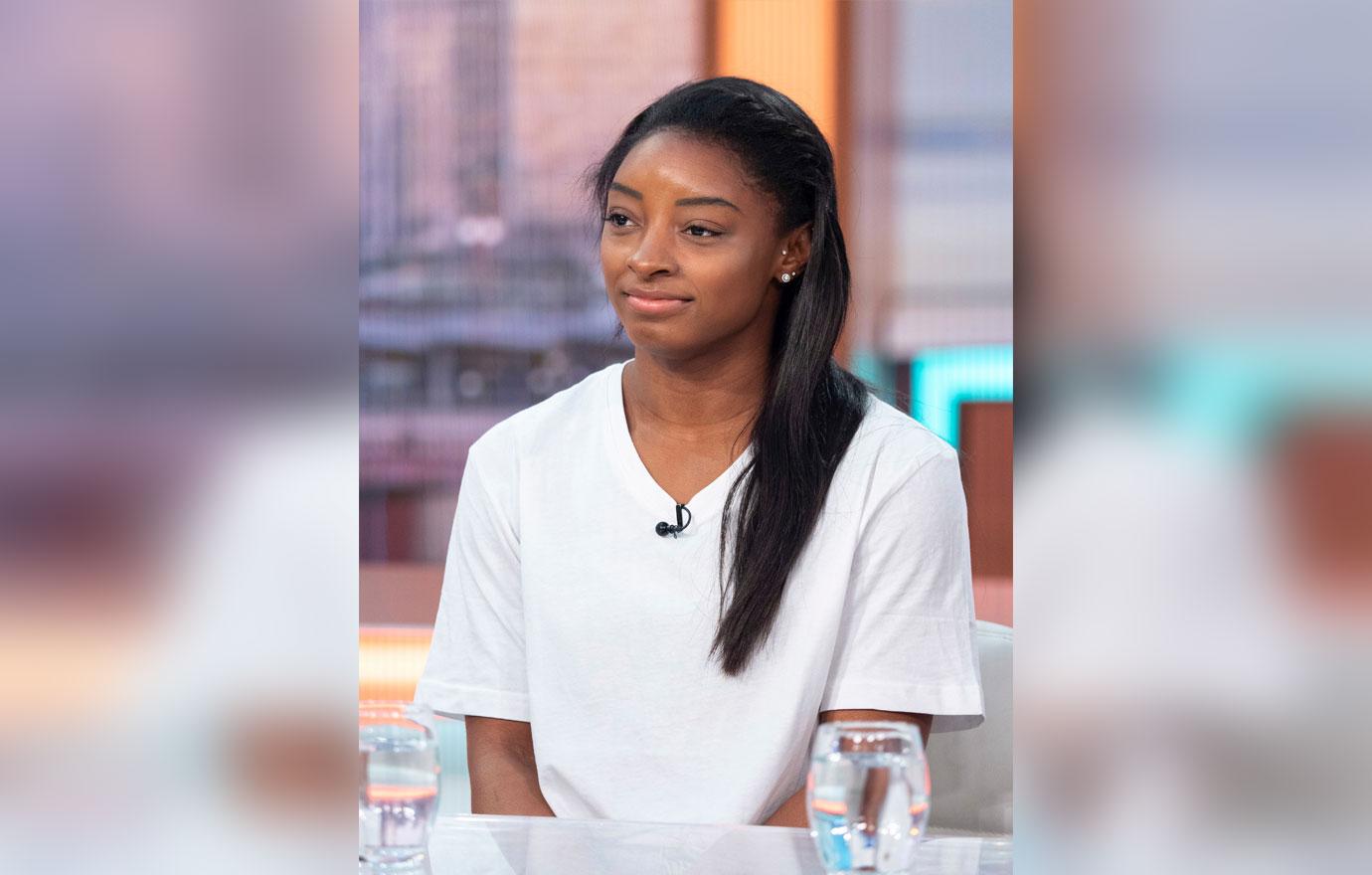 Simone's dad Kelvin Clemons spent the athlete's childhood in-and-out of prisons across Ohio on various charges ranging from burglary to assault. Clemons' troubles began in February 1987 when he was charged with kidnapping and raping a family member. He was arrested and placed on $5,000 bond before the case was dismissed.
Just one month later, he was charged with attempted aggravated burglary, but the charge was amended to a criminal trespassing charge. He pleaded guilty, and was sent to jail for 30 days in relation to multiple cases.
He pleaded to another attempted aggravated burglary and criminal trespassing charge six months later, and served 30 days as well.
Then, he pleaded guilty to an attempted grand theft auto with possession of criminal tools charge two months later. He pleaded guilty, and was sentenced to 18 months in jail in relation to five other cases. Clemons was also responsible for his court costs.
Article continues below advertisement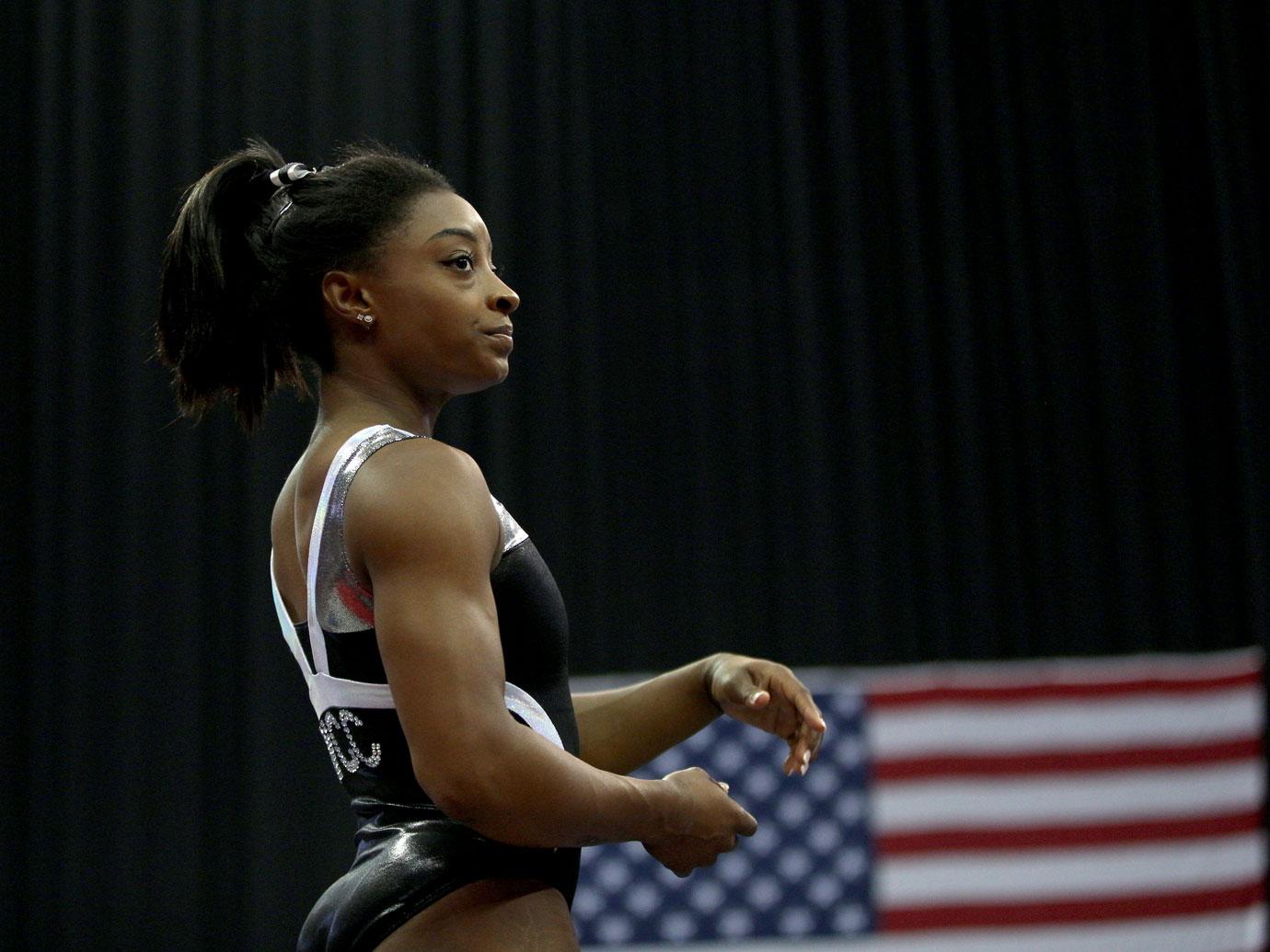 In December 1987, he pleaded guilty to another aggravated burglary charge and was sentenced to a term of five to 25 years, concurrent with three other cases. Eight days later, he was sent to jail for 18 months in relation to another attempted grand theft auto charge. Finally, a judge referred him to a psychiatric clinic for drug dependency.
Then, he pleaded guilty to two charges of aggravated burglary and theft in January 1988. He was sent to jail as part of a deal with his other cases at the time.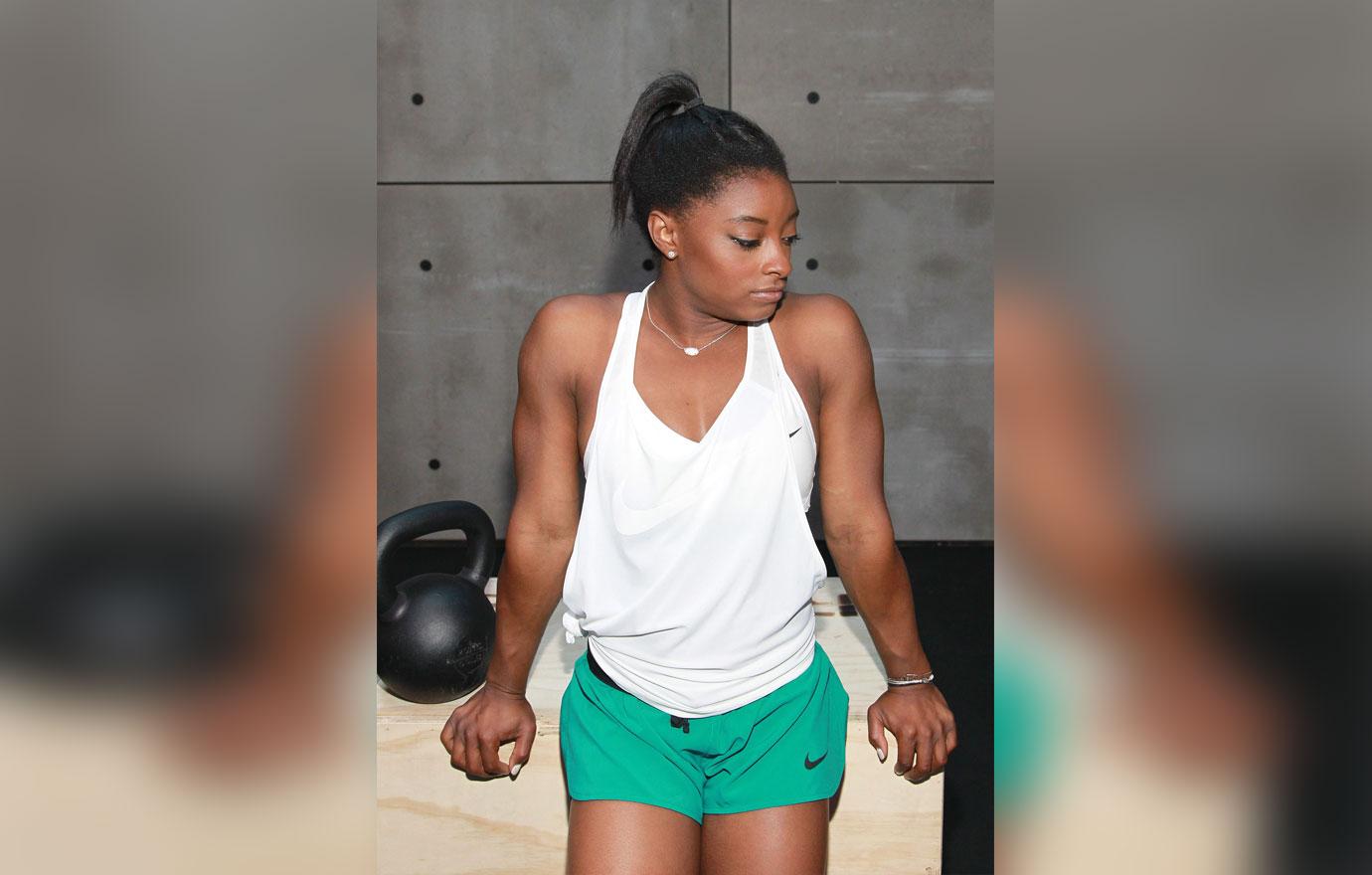 Simon's sister Ashley Biles Thomas, who has been estranged from the Olympic gymnast since 2003 when their grandparents only adopted Simone and and her other sister Adria, has been arrested for drug trafficking and operating a vehicle while intoxicated.
Ashley was first charged with drug trafficking and possession after a 2014 routine traffic stop for unsafe driving. She was with her boyfriend (although she told cops he was her brother) and cousin at the time. 90 oxycodone pills and 60 oxymorphone pills were discovered in the car, and all three were arrested.
Ashley entered a guilty plea and was sentenced to 90 days in jail, but was credited with three days served. Police reports also indicate she was placed on probation for four years.
Her boyfriend was sentenced to two years in prison, and her cousin was sentenced to 90 days in jail and five years probation.
Shortly after, Ashley was arrested for OVI after she blew a .089 BAC in 2015. Her license was still suspended at the time.
She was found guilty of OVI, and was sentenced to 3 days in FCCC jail. Her license suspension was extended by 180 days as well.
Article continues below advertisement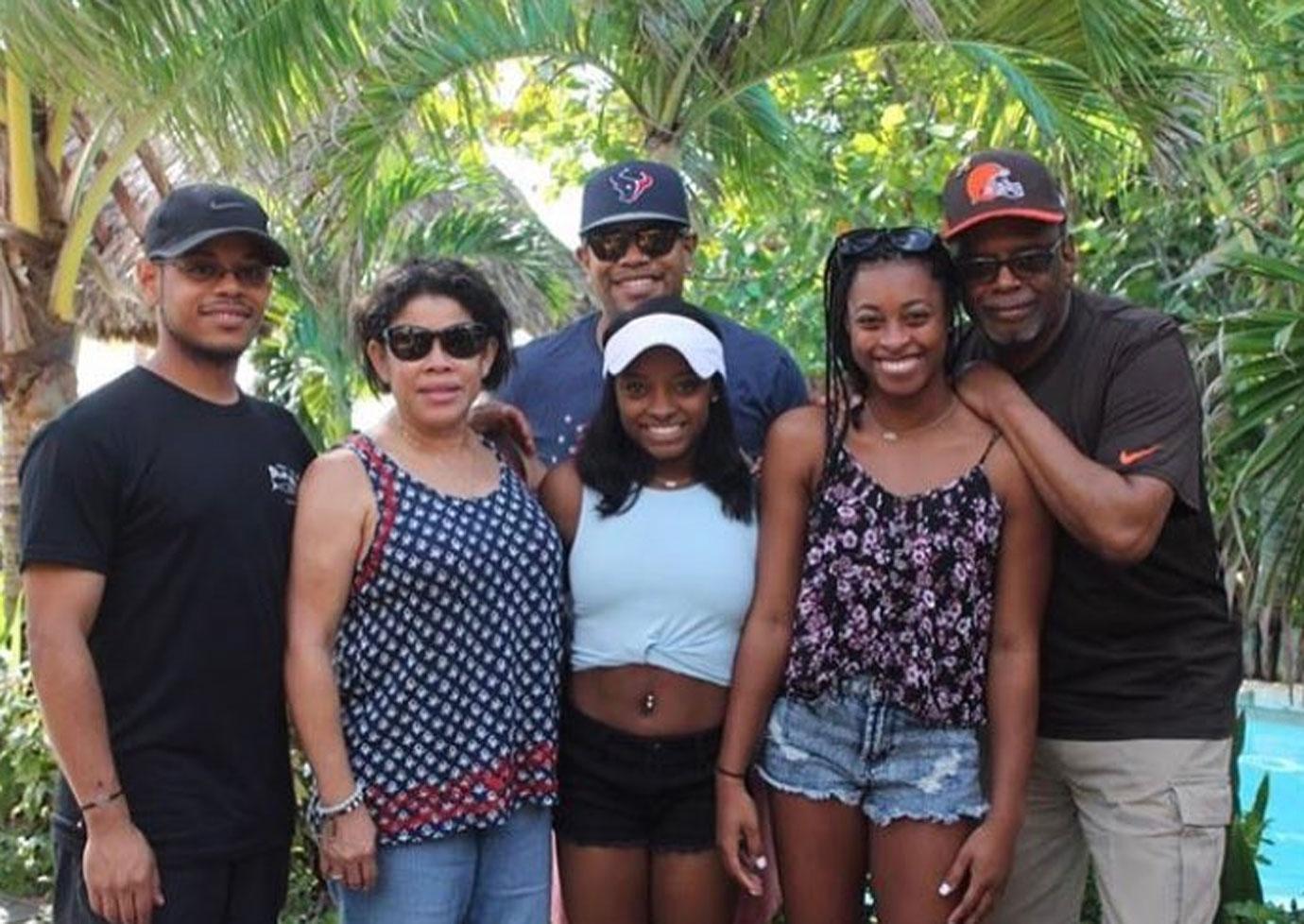 Her grandmother, Nellie, and step-grandfather, Ron, who she calls dad, gave their all for Simone after adopting her when she was only 3-years-old. In May they opened a gymnastics facility in Spring, Texas. But Nellie is adamant that Simone isn't favored within the family, and says she hopes "Simone stays grounded and that she remembers the values that she was brought up with."
"Number one core value is that she is no better than anyone else, number one core value in our house is that we operate as a family," her grandmother said. "Simone doesn't get breaks because she won a gold medal."
After Simone's mother subsequently signed away parental rights to Simone and her little sister, Adria, in 2000. Ron and Nellie promptly adopted the young sisters, then just 3 years and a newborn, and have cared for them ever since.
Simone Biles' Family Members' Horrific Crimes Exposed_9955171g_huge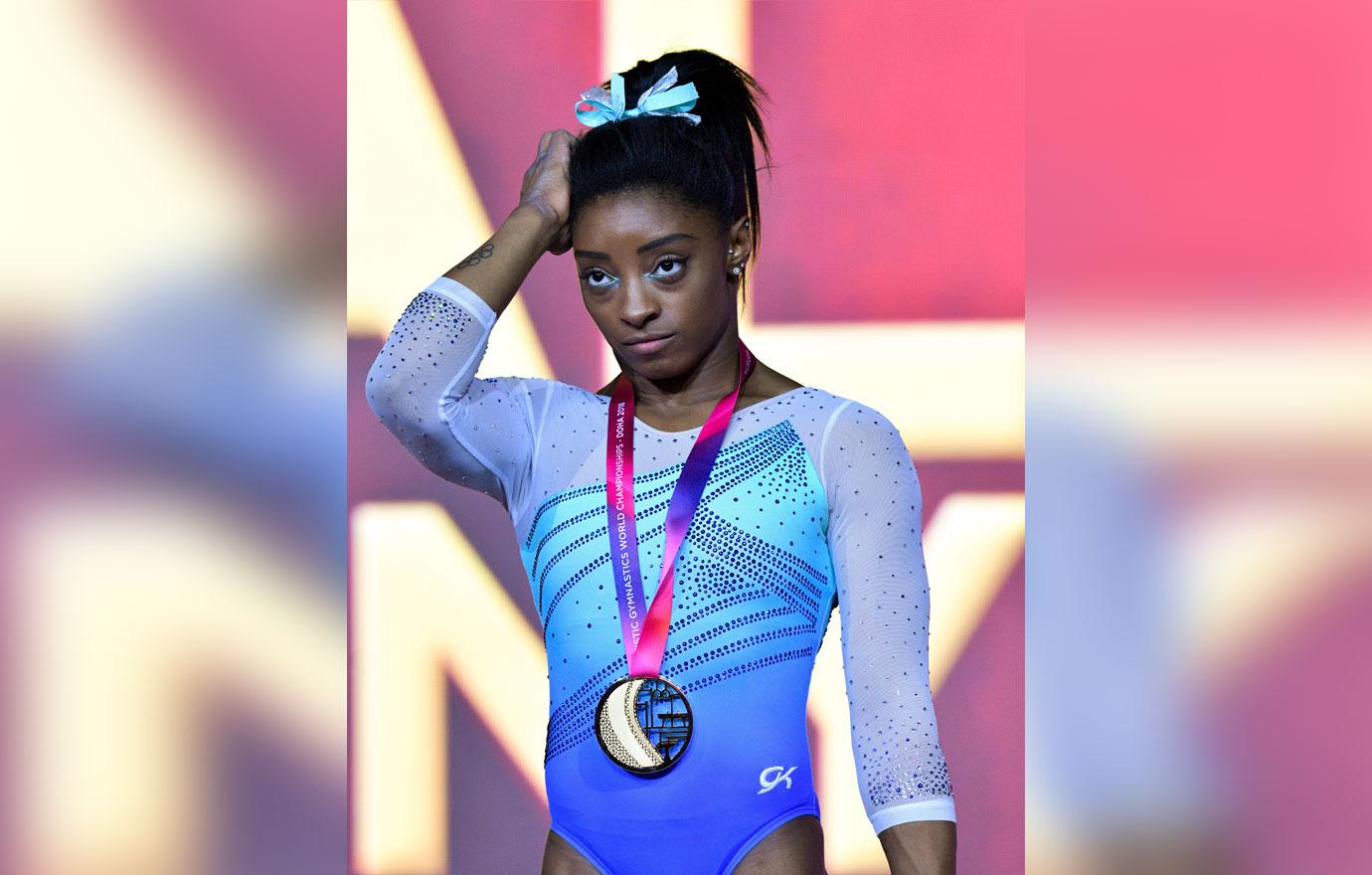 The Olympic gymnast has been estranged from her sister Ashley and brother Tevin since 2003 when their grandparents only adopted Simone and younger sister Adria. Ashley and their brother Tevin went to live with their Aunt Harriet in Ohio — separating the siblings by hundreds of miles.