'Shark Tank' Star Kevin O'Leary's Wife Charged In Deadly Boat Crash Nightmare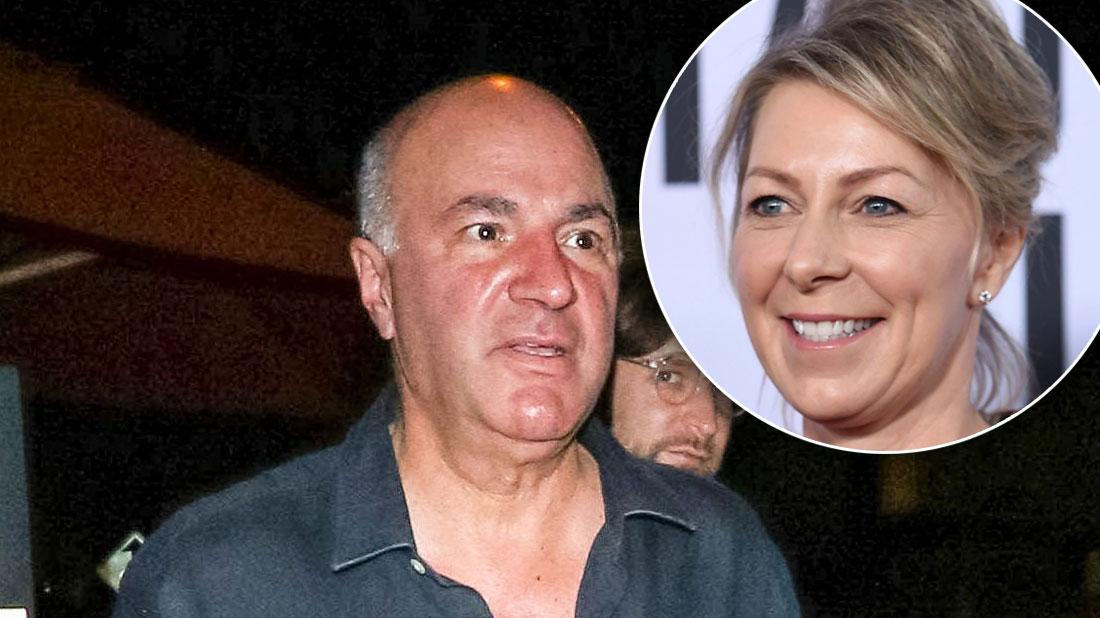 Police have have charged Shark Tank star Kevin O'Leary's wife in a fatal boat crash involving the celebrity businessman on August 24, Ontario Provincial Police confirmed to RadarOnline.com.
Ontario Provincial Police say Linda O'Leary, 56, of Toronto, has been charged with careless operation of a vessel.
Police have also charged Richard Ruh, 57, the driver of the other boat, with failing to exhibit navigation light while underway.
Article continues below advertisement
Linda is scheduled to appear in court on Oct. 29.
"After completing a thorough investigation under the direction of Detective Inspector Martin GRAHAM, OPP has charged Linda O'Leary, aged 56 years of Toronto, Ontario with Careless Operation of a Vessel contrary to section 1007 of the Canada Shipping Act, Small Vessel Regulations," Ontario Provincial Police Constable Joe Scali said in a statement to RadarOnline.com.
"The accused will appear in Provincial Offences Court in Parry Sound on October 29, 2019. Richard RUH, aged 57 years of Orchard Park, New York, United States of America is charged with Failing to Exhibit Navigation Light while Underway contrary to section 23 of the Canada Shipping Act, Collision Regulations. As the Canada Shipping Act is a federal responsibility, the Public Prosecution Service of Canada (PPSC) will be managing the ensuing court processes."
Article continues below advertisement
RadarOnline.com readers know a Canadian woman and a Florida man were pronounced dead after being injured in the collision.
At the time, Linda was driving the couple's boat along Lake Joseph in Ontario, Canada, when they hit a larger vessel and hit various people on board.
Gary Poltash, 64, was hit on the head by the O'Learys' boat while at the bow and died instantly at the scene.
Local woman Suzana Brito, 48, was also brutally hurt in the collision and left with severe brain damage. The mother of three was put on a ventilator soon after, but died from her injuries Monday, August 26.
A third person, who was aboard the O'Learys' boat, was also injured in the crash and received stitches at the hospital before being released.
Kevin, 65, told reporters that the larger vessel didn't have its lights on while driving around the lake that night. He also assured that wife Linda, 46, passed a DUI test after the accident.
The crash occurred at around 11:30 p.m., after which the O'Learys claimed the larger vessel fled the scene. Similarly, the owner of that vessel said the stars are the ones who left.
Article continues below advertisement
Kevin and Linda's boat was towed to the marina following the incident and seized for forensic testing by police.
RadarOnline.com previously revealed exclusive photos of Kevin looking miserable as he boarded a flight to head back home from Toronto to Houston on Monday, September 2 — just one week after the crash.
"He didn't look happy," said a spywitness. "He wasn't welcoming or friendly."
The Shark Tank star acted like "he didn't want to be recognized" after the horrific collision days prior.
Riding solo, without his wife, Kevin "didn't look like he was injured in any way," said the source. "I didn't see any bruising or anything like that all."
"He didn't look like someone who had just been in a boating accident that somebody was killed in."
Stick with RadarOnline.com for more on the story.