'Rustic Rehab' Couple David & Chenoa Vow To Rebuild Paradise After Deadly Camp Fire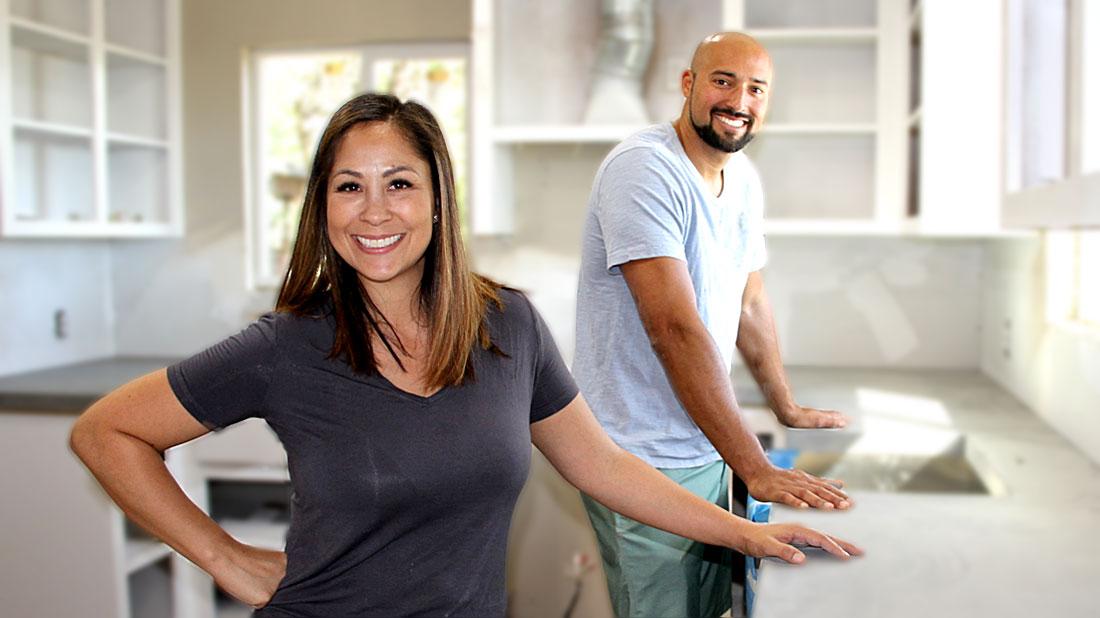 Rustic Rehab couple David and Chenoa Rivera plan to rebuild Paradise after it was burned down in the devastating California wildfires, RadarOnline.com can reveal.
The stars they have just finished and sold their first full renovation since the terrifying blaze which caused destruction in the tourist town and left 90 people dead.
"It was an amazing feeling," said Chenoa, 38. "The complete house is scheduled to close next week, and the home sold relatively quickly for around $229,000."
Article continues below advertisement
"And what was great is that it is a family that previously lived in Paradise that are moving back here," she added. "For us, it was a sign that despite everything people still want to live here."
The couple and their family are now back to living in their original home, which amazingly escaped the November 2018 fires.
They first moved in back in 2012 and went on to raise their four kids, Kalani, 5, and Keoni, 2, plus Chenoa's two daughters Lily, 21, and Cienna, 17, in the property.
"We saw it as a sign of divine intervention and we knew that we were going to stay in Paradise and help re-build the community," said Chenoa. "All but two of the homes we worked on in the show were completely destroyed. But we are working with local contractors to re-build with fire resistant materials and the spirit here in the town is unbelievable."
Her husband David, 36, who hails from Maui, Hawaii, admitted that he still has nightmares about the day the fire engulfed Paradise.
Article continues below advertisement
At the time, Chenoa had taken their son Kalani to school in neighboring Chico, while David stayed back home. Firefighters would not let her drive back to the house and she was terrified that her husband and other kids had perished in the destructive blaze.
"Looking back, it was a miracle we survived and that our house was not totally destroyed," David told Radar. "I can remember seeing black clouds gathering all around the surrounding hills and could see orange balls of flames behind our home while the temperatures were so intense."
"I grabbed a few valuables and raced out of the house with my young son, Keoni, and daughter, Cienna, with our Pomeranian dog Porter too. We were in such a hurry that we never even locked the front door," he added. David said that fortunately, they managed to get out just in time and race down the hill to safety as the fire crews rushed past them.
"I was sure that our house would get destroyed as high flames were engulfing the area from all sides," he recalled. "Amazingly, when we were eventually given the all clear to return when I got to back our house the front door was still open.
Article continues below advertisement
He said if it hadn't been for the firemen in the area, their family home may have not made it.
"I saw these black footprints going inside and I thought that somebody must have broken inside. But those footprints were from firemen who raced in and put out a fire in our bathroom totally saving our house," he said. "When I saw that I knew inside that it was a sign that we would stay in Paradise and help people the best we could."
Tragically, several of the couple's neighbors died in the fires and that many of their friends have not been able to return because they have post-traumatic stress syndrome stemming from the incident.
It is estimated that 90 people perished in the fire that originally broke out on November 8, 2018 and was not contained until November 25, 2018.
The flames covered an area of 240 square miles and destroyed almost 19,000 structures causing $16.5 billion in damages. But it was Paradise that bore the brunt of the devastation, and the reality stars know it is going to take many years to re-build the town.
Article continues below advertisement
"We have taken the first small steps and we are actively working with local contractors right now," David said. "At present we are building several spec homes from the ground-up and have other plans to help the community get back on its feet.
He and Chenoa are committed to helping the community get back on its feet and restoring the town to its former beauty.
"People's lives were totally devastated by the fire and the neighboring town of Chico has been over-run with folk displaced from Paradise. But we believe it will rise again because enough people want to be a part of that re-build," said David.
The couple has had brief talks with producers at HGTV about a new show, but they are unsure of what will happen as everyone was so stunned by the magnitude of the devastation.
"Our show was about flipping homes in this beautiful remote town, but everything is different now," said David. "We are not only rebuilding homes we are rebuilding lives too, so, it is completely different. It remains to be seen if there is an audience for that and what type of show that would be. However, we are not going anywhere, and we are determined to rebuild Paradise from the ground up."