Rising From Ashes: Gerard Butler Spends Big Bucks To Rebuild Malibu Mansion After CA Woolsey Fire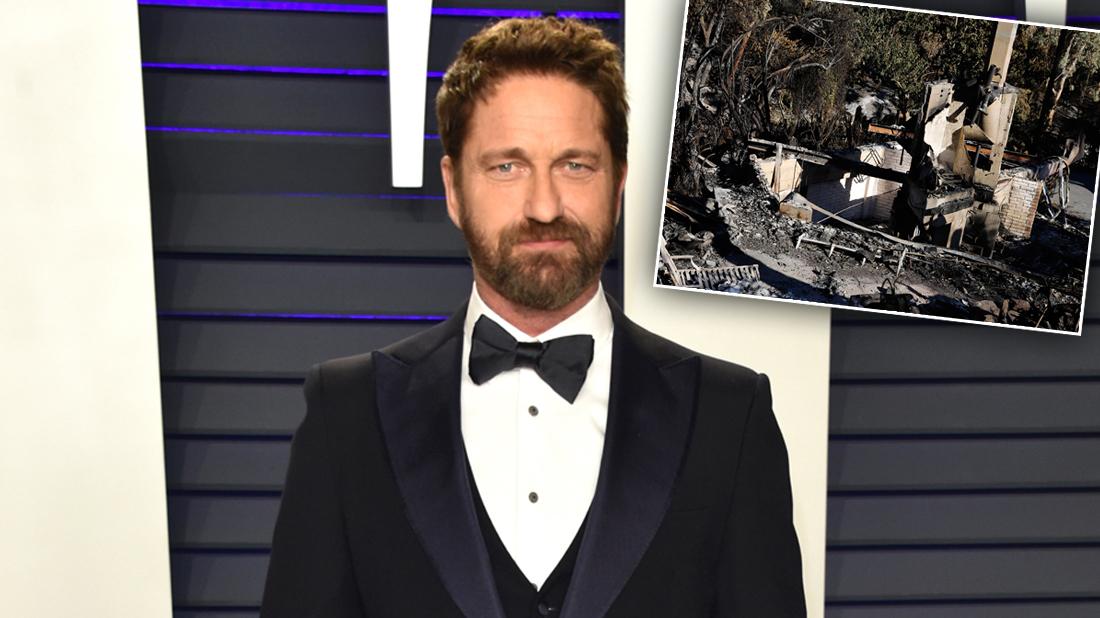 Gerard Butler is moving on after heartbreak following the devastating Woolsey fire by rebuilding his beloved Malibu mansion — and he's spending a fortune on the project, RadarOnline.com can exclusively reveal.
According to documents filed with the City of Malibu, demolition work at his posh Point Dume compound was filed Feb. 7.
In the midst of the tragic personal loss, Butler, 49, also broke up with his longtime love Morgan Brown, who was with him at the time of the fire that also burned the homes of Miley Cyrus, Liam Hemsworth, Robin Thicke and Camille Grammer.
Article continues below advertisement
To get started on new construction of his mansion that he admitted was only "partially destroyed," the action star is shelving out $65,000.
The actor is getting rid of the sad memories by having all the debris removed, according to documents, in order to start over from scratch.
The Scotsman bought the pricey three-bedroom pad in 2016 for a whopping $6.45 million that covers 1.67 acres and had two separate "architectural masterpiece" structures on the park-like land prior to the blaze.
Butler took to social media and was visibly emotional as he documented the smoking ruins of his home and the damage done to his neighbors' properties after the fire broke out last November.
"My heart aches for all those who lost their homes and their lives in California. I was one of the lucky ones, my home was only partially destroyed. A lot of people lost everything and will have to rebuild from scratch. I am ok and so grateful for all of the well wishes. Please turn your support to those who need it most here, and throughout California. There's a Go Fund Me to help people across the state affected by the fires. Please join me if you can. gofundme.com/cause/californiafires."