Notre-Dame Treasures: Experts Fear Blazing Fire May Have Ruined Irreplaceable Relics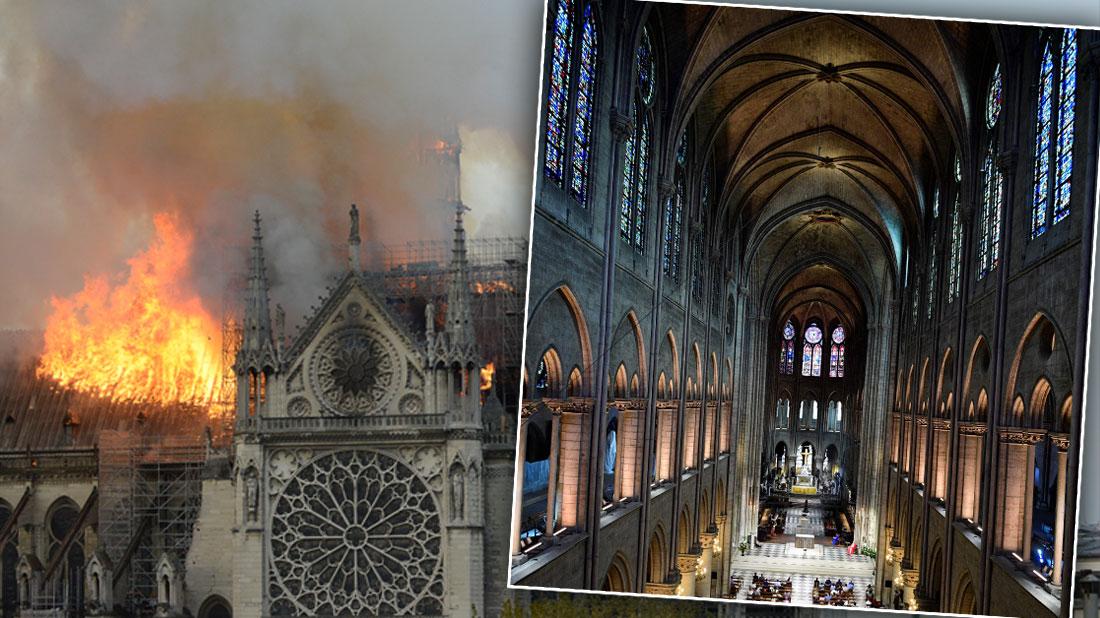 Hours after Paris' iconic Notre-Dame Cathedral was engulfed in a blazing fire, experts are examining the wreckage and have yet to find irreplaceable religious relics that once lived inside the Catholic church.
RadarOnline.com readers know the cathedral's gorgeous, ornate spire and wooden roof were destroyed in the flames this Monday, April 15. But still, natives are hopeful other parts of the historic building will be saved.
Article continues below advertisement
The mayor of Paris told reporters that one of the most irreplaceable items — the crown of thorns reputed thought to have been worn by Jesus at his crucifixion — was safe after the fire was extinguished. Chaplain of the Paris fire brigade entered the building solely to save the relic and transport it to a secure facility. Unfortunately, a small piece of the crowd was kept safely in the spire, which collapsed this Monday afternoon.
There was also concern for the church's beautiful 13th-century stained glass windows — one of its and its most notorious features — and famed, majestic organ.
A French journalist on the scene said on Monday that the north window seems to be in good shape, and the archbishop of Paris told BFM-TV that while everyone believed the stained glass would melt or explode, it stayed in place throughout the blaze. He also said the organ may have been damaged, but not destroyed.
MORE ON:
Notre Dame Cathedral
Article continues below advertisement
While the Tunic of St Louis and most of the church's statues are still in good condition, it's unknown if anything remains of the true cross and holy nails.
Shocking photos from the disaster scene show the inside of the building falling apart in a tornado of smoke and debris while the cathedral's golden cross and statue remain in place, strong as ever.
The two infamous bell towers are also safe.
Officials have yet to disclose what caused the horrific fire, though they did say the cathedral was undergoing construction and restoration at the time.
Readers know the medieval Catholic cathedral, which sits on the Île de la Cité in the 4th arrondissement of Paris, was built in 1160 and completed one hundred years later in 1260.
With its obvious beauty, it's become a symbol of the city's catholic heart and a part of the country's brave history. Having been featured in countless novels, films, songs and history books, it has long been marked as one of the finest examples of French Gothic architecture.