Redmond O'Neal Ruled Incompetent To Stand Trial On Attempted Murder Charges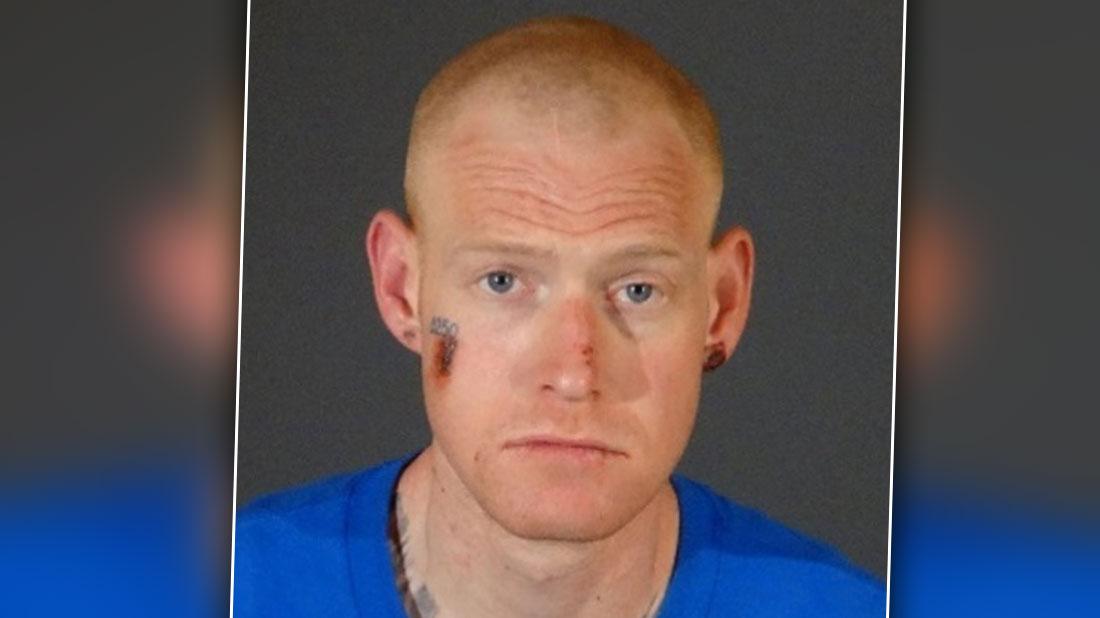 A Los Angeles commissioner has ruled Redmond O'Neal is incompetent to stand trial, and must be treated at a state mental hospital before he can face serious felony charges related to an alleged crime spree last year, RadarOnline.com can exclusively report.
The troubled son of Farrah Fawcett and Ryan O'Neal was not present at a Los Angeles court hearing on Monday, Sept. 16, but Commissioner Laura Stremer ordered the 34-year-old to receive psychiatric medication in jail while he waits to be transported to a state hospital.
Article continues below advertisement
O'Neal then will continue his medical and psychological treatments at the state facility until he is deemed ready to return to Los Angeles to face trial.
In order to be found competent to stand trial, O'Neal would have to understand criminal proceedings and be able to assist his attorney.
As RadarOnline.com readers know, O'Neal was arrested on May 2018 after an a week-long rampage in Los Angeles, where he allegedly stabbed one man in the head with a knife, and seriously injured another with a broken glass bottle.
Prosecutors also alleged O'Neal tried to rob a convenience store with a knife.
Four reports were submitted by various psychiatrists opining on whether or not O'Neal was competent to stand trial.
O'Neal's attorney, Nina Daly, and prosecutors were at a standstill for more than a year until the latest report from psychologist Anna Kafka deemed O'Neal was not competent to face his felony charges.
On Monday, Deputy District Attorney Christine Kee submitted Kafka's August 19 report, and Commissioner Stremer ruled O'Neal should be placed under the custody of the state Department of Mental Health.
Article continues below advertisement
Not only will O'Neal receive psychiatric care at the facility, an order also was placed to administer medication to stabilize his behavior.
O'Neal, who has publicly battled drug and alcohol abuse, was diagnosed with schizophrenia, bipolar disorder and antisocial personality disorder, court records indicate.
Dr. Annette Ermshar, a forensic neuropsychologist who conducted interviews with O'Neal, said the troubled man scored in the "impaired" rage on verbal intelligence, which means he ranked in the very bottom of general neurocognitive functioning.
After undergoing treatment and restored to mental competency, O'Neal will return to a Los Angeles courtroom where he will face his criminal charges.
O'Neal's godmother, Mela Murphy, walked out of the courtroom on Monday with defense attorney Daly, looking relieved.
Murphy has spoken to RadarOnline.com about her godson's long struggle with depression, mental illness and drug addiction.
"It's a huge relief for Redmond and those who care have been devoted to him and have been fighting for him," Daly said after the hearing. "It's the beginning of a chance."
Article continues below advertisement
During Monday's hearing, Daly also told the commissioner she planned to file a conservatorship so they could obtain important medical documents.
Commissioner Stremer, however, said, "It does not make sense to do that at this time," since O'Neal already will be in treatment at the state facility.
O'Neal will spend up to two years in treatment at the mental state hospital, or until psychiatrists deem him competent.
The commissioner's medication order will expire on Sept. 16, 2020.