Redmond O'Neal Ranks In Lowest Intelligence Level After Years Of Drug Abuse, Expert Says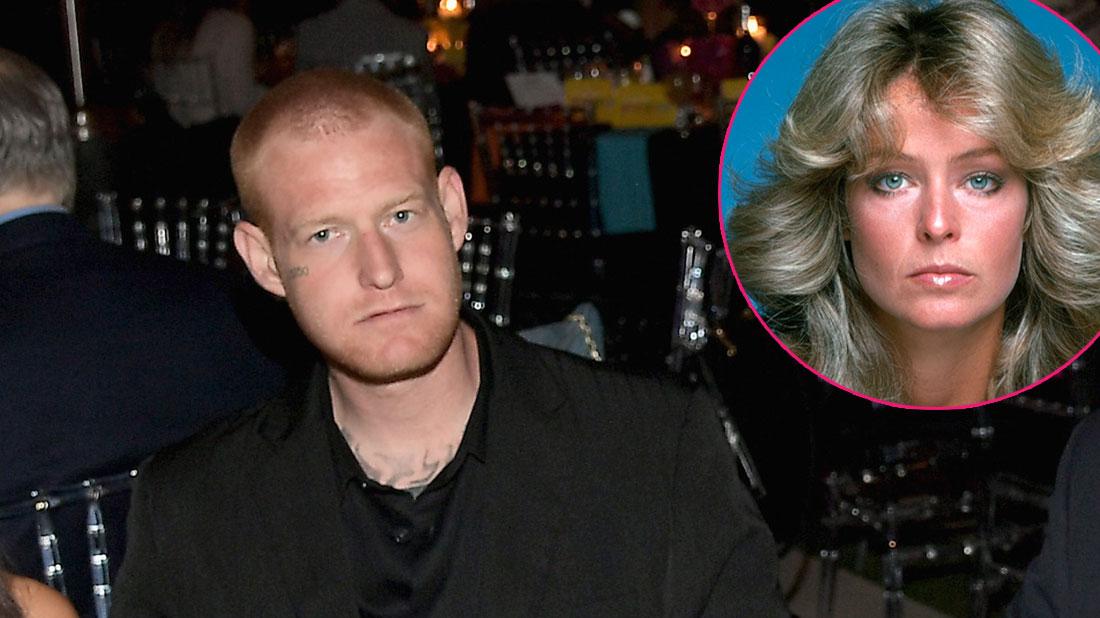 The troubled son of Farrah Fawcett and Ryan O'Neal ranked in the lowest percentile of brain functioning even when compared to others who also suffer from schizophrenia, according to a bombshell report obtained exclusively by RadarOnline.
Dr. Annette Ermshar, a forensic neuropsychologist who conducted the face-to-face tests in jail, said Redmond O'Neal scored in the "impaired" range on verbal, intelligence and learning tests, which meant the 34-year old scored in the very bottom range in visuospatial abilities, delayed memory and general neurocognitive functioning.
Article continues below advertisement
O'Neal, who is facing attempted murder charges stemming from a week-long alleged crime spree in May 2018, underwent the battery of tests and has seen three other psychologists and psychiatrists who have opined whether or not the celebrity son is mentally competent to stand trial.
So far, one expert said the 34-year-old is able to understand the seriousness of his alleged crimes and could assist his defense attorney in his case. Two other experts, however, said he is incompetent to stand trial.
Ermshar, who observed O'Neal in jail on Jan. 24 and Feb. 13, wrote O'Neal's cognitive abilities were "significantly lower" compared to others who also suffer from schizophrenia. Ermshar said when she met with O'Neal, he often laughed inappropriately, which could be part of his auditory hallucinations.
Ermshar also said O'Neal has social detachment and discomfort, and he "endorsed paranoid thinking with psychotic features."
Article continues below advertisement
"Results of neurocognitive testing indicate Mr. O'Neal has diminished functioning and areas of impairment across all domains," Ermshar wrote in her report.
The report could be vital, as O'Neal may learn this week if he will be sent to a state hospital for treatment, or deemed competent to start his criminal trial.
O'Neal has been charged with attempted murder, two counts of assault with a deadly weapon, one count of brandishing a knife and one count of battery, all related to the May 2018 alleged crime spree.
Prosecutors said O'Neal randomly attacked five men during that week-long crime spree, seriously injuring at least two of the alleged victims. One man was found in a pool of blood with stab wounds to his head and upper body.
In her report, Ermshar wrote O'Neal's long-term physician indicated the star said he heard voices that told him to kill someone, which could have triggered his violent outburst.
Ermshar explained that O'Neal might have used the drugs to cope with his various mental health problems, but this then "created the pattern of substance abuse, the legal issues, and concurrent mental health problems."
Article continues below advertisement
The long-term drug abuse started at a very young age when O'Neal's brain was still developing, "which ultimately led to compounding problems with inattention, focus, behavioral outbursts, and legal problems," Ermshar wrote.
O'Neal, who has had more than a dozen stints in jail and rehab for his drug problems, only went as far as the 8th grade, according to the report.
For years, his late mother Fawcett tried to find a place where her son could "fit in" and get the help for his behavioral issues, said family friend Mela Murphy, who spoke exclusively to Radar.
Murphy, O'Neal's godmother, said the Charlie's Angels actress doted on her son and was desperate to understand why O'Neal acted out in school and just couldn't sit still enough to learn his lessons.
"They just didn't know what was wrong with him," Murphy said. "Back then, they thought it was ADHD. His issues went undiagnosed, and it was really hard to find a place for Redmond. He was either kicked out of school, or Farrah pulled him out of school before there he could get into more trouble. He never finished 8th grade. Unfortunately, he had all of those issue at a young age, especially depression. As sweet of a boy he was, he was a loner. The voices in his head that started when he was a little kid escalated. The totality of his illness became off the charts once he started prison."
Article continues below advertisement
Nancy Kaser-Boyd, a forensic psychologist who referenced Ermshar's report and opined O'Neal was incompetent to stand trial, said he just wants to start his criminal trial, and is willing to testify and admit to his guilt.
"He did not appear to understand that his lawyers would permit him to do this," Kaser-Boyd wrote in her report.
Kaser-Boyd, who also observed O'Neal for four hours in jail, said when asked what he understood about the case, O'Neal said he was told by one of his attorneys that he would probably spend 10 to 12 years in prison, which "he was okay with."
Kaser-Boyd said O'Neal didn't understand that he could spend much more time in prison given the serious charges.
The doctor also said he stated, "I don't want to have a trial. I just want to plead guilty. I know what I did was violent and wrong and I deserve to go to prison."
O'Neal also allegedly told Kaser-Boyd he is aware his case has garnered publicity because of his famous parents, which is is "embarrassing" to his family.