Kevin Hart's Sex Tape Partner's Budding Acting Career Was 'Destroyed' By Extortion Scandal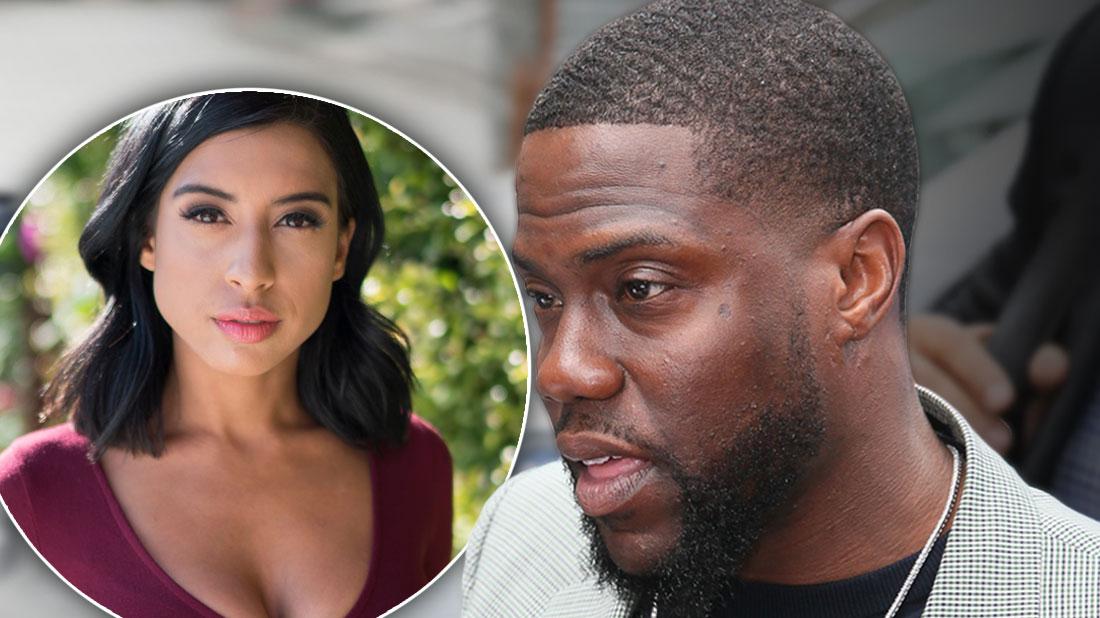 Kevin Hart's sex tape partner has had difficulty pursuing her dream of acting after the extortion scandal occurred in 2017, RadarOnline.com.
RadarOnline.com readers recall that the comedian, 40, was caught on camera engaging in sexual activities with Montia Sabbag, now 28, in a Las Vegas hotel room. Hart tried to stop the X-rated film from surfacing by admitting to cheating on his then-pregnant wife, Eniko Parrish, at the time.
Article continues below advertisement
Now, a source close to Sabbag, who moved from Massachusetts to Los Angeles years ago, dished to RadarOnline.com that the 28-year-old's acting dreams have apparently been "destroyed."
"Tia has been trying to get into modeling and acting. She recently lost a movie role because someone made a call and mentioned the sex tape," the source alleged.
The rejection caused Sabbag to realize that her acting career may never take off, said the insider, who confirmed the role was for a "legitimate movie and not X-rated."
"It would have been good for her to get her foot in the door," the source continued, adding Hart's former lover has been "humiliated" for years.
"She's been blackballed a lot lately. It hurts her feelings," said the source.
A source close to Hart's mistress previously told RadarOnline.com that Sabbag cried daily for months after the scandal broke. She was painted as an "extortionist," and has suffered from depression since, an insider said.
Article continues below advertisement
Two years since the scandal, Sabbag has decided to fight back. This week the 28-year-old filed a lawsuit against Hart for alleged intentional infliction of emotional distress, negligence and invasion of privacy. She is seeking $60 million in damages.
As RadarOnline.com readers know, Hart's former friend Jonathan Todd Jackson was arrested and charged with extortion. Sabbag also named Jackson in her suit, claiming he caused her to be "secretly videotaped without her knowledge or consent, while she was engaged in private, consensual sexual relationships with Hart in Hart's private bedroom suite at the Cosmopolitan."
The lawsuit likely added more stress for Hart, who is currently recovering from a car crash that left him with serious back injuries. He has yet to comment on Sabbag's lawsuit.