Lover Fights Back! Kevin Hart Sued For $60M By Woman At Center Of Sex Extortion Drama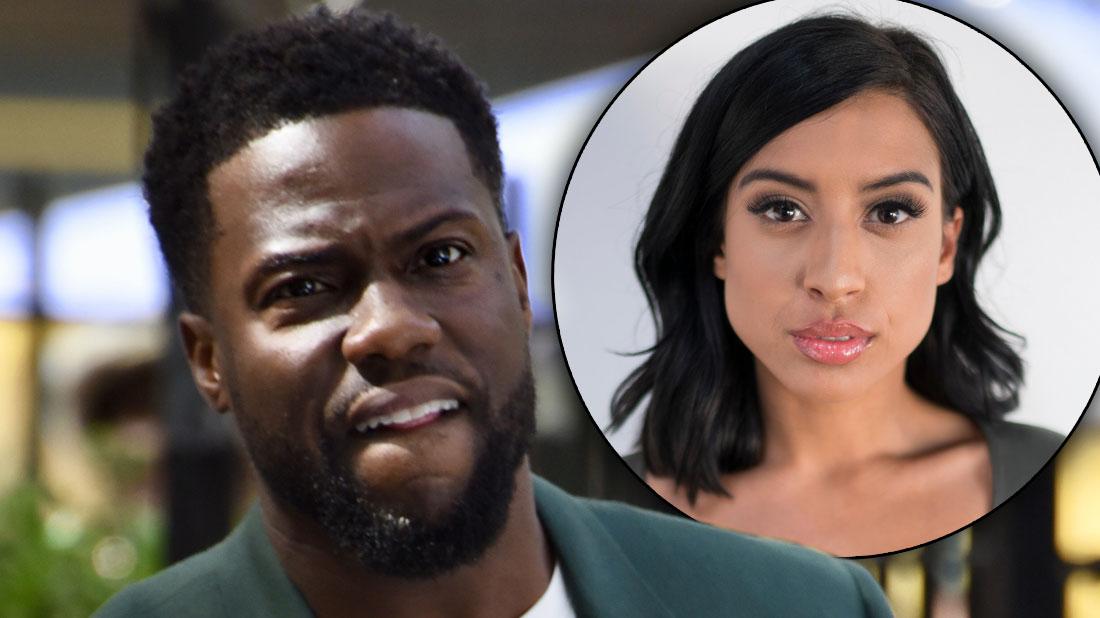 Kevin Hart is being sued by the woman at the center of his sex extortion scandal. In court papers obtained by RadarOnline.com, Montia Sabbag is asking for $60 million in damages.
Readers recall that in 2017 the comedian, 40, shared an emotional Instagram video saying someone was trying to extort him over a video of him engaging in sexual acts with Sabbag in a Las Vegas hotel room.
Hart's former friend Jonathan Todd Jackson was arrested and charged with extortion, but denied ever extorting Hart. Sabbag was also thought to be the extortionist, but she too denied any involvement, saying she was simply the victim.
Article continues below advertisement
Now, the woman who admitted to hooking up with Hart is suing him for alleged intentional infliction of emotional distress, negligence and invasion of privacy.
In the documents obtained from District Court, Central District of California, she claimed Hart "negligently or intentionally authorized, allowed and otherwise permitted Jackson access to Hart's hotel room suite at Cosmopolitan of Las Vegas and breached their duty of care to M Sabbag."
She continued that Jackson caused her to be "secretly videotaped without her knowledge or consent, while she was engaged in private, consensual sexual relationships with Hart in Hart's private bedroom suite at the Cosmopolitan."
Defendants posted to the Internet the two-minute and forty-eight second "highlight reel" to obtain "tremendous financial benefit."
She said the incident was all a setup on Hart's part to "promote Hart's Irresponsible Tour, which was a record-breaking comedy and to increase his overall pop culture status."
Article continues below advertisement
"As a natural and foreseeable consequence of the Defendants' actions, Ms. Sabbag has suffered, and continues to suffer, tremendous emotional distress," the court papers read, as she claimed her life was "turned upside down" and she "continues to suffer from substantial emotional distress on a daily basis as a result."
"The release of the video, placed Plaintiff in a false light and exposed her to hate, ridicule, and/or contempt as many in the public believed Plaintiff created the video herself because she was fame seeking and money hungry, or worse a 'whore' and 'gold-digger,'" the papers continued.
RadarOnline.com readers recall that in his apology video to wife Eniko Parrish — who was pregnant at the time of the cheating scandal — Hart said "I'm guilty of infidelity, regardless of how it happened and what was involved, the s**t that I can't talk about, I'm guilty. I'm wrong,"
"It's beyond irresponsible. There's no way around it. That's Kevin Hart in his dumbest moment. That's not the finest hour of my life. With that being said, you make your bed you lay in it," he said it.
The funnyman later spoke of the cheating in his Irresponsible Tour, admitting again, that he was wrong.
As of now, Hart is still recovering from his brutal car crash. He has yet to comment on Sabbag's lawsuit.