Kevin Hart's Sex Tape Partner Suffered Bullying, Major 'Depression' After Extortion Scandal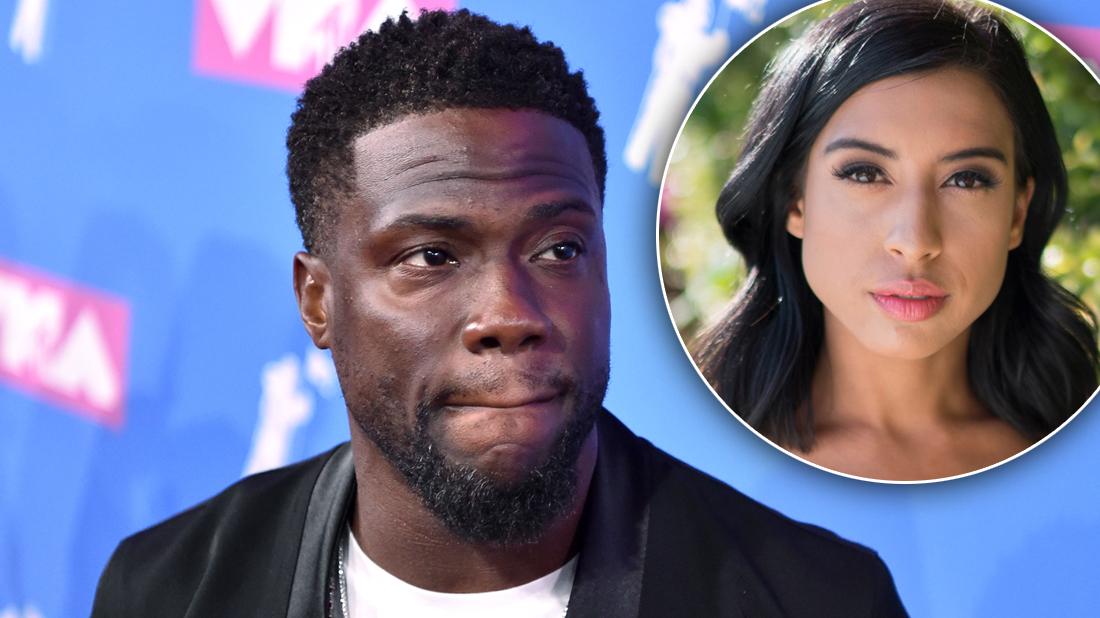 The woman at the center of Kevin Hart's sex tape suffered from bullying and major depression following the humiliating 2017 scandal, a source exclusively revealed to RadarOnline.com.
Montia Sabbag, now 28, is suing the comedian, 40, for intentional infliction of emotional distress, negligence and invasion, after she was caught on video engaging in sex acts with the funnyman in a Las Vegas hotel room two years ago.
Article continues below advertisement
Hart's former friend Jonathan Todd Jackson was arrested and charged with extortion, but denied ever extorting Hart. Now, a source close to Sabbag revealed to RadarOnline.com just how damaged the scandal left her.
"This has been beating up Montia for years," said the source. "She was definitely depressed after."
As RadarOnline.com readers know, Hart shared an emotional Instagram video at the time of the scandal claiming that someone was trying to extort him with a sex tape. The comedian's wife, Eniko Parrish, was pregnant at the time.
According to the insider, Sabbag was so "embarrassed" after the X-rated video went viral that she completely "shut down."
"Tia used to cry every night after all of this came out," said the source, adding she felt bullied by online trolls labeling her an "extortionist and a w***e."
"Everyone thought she was behind the video tape. She wants people to know now she was never behind the tape,"the source continued.
Article continues below advertisement
RadarOnline.com obtained Sabbag's recent court filing in California, where she claimed Hart "negligently or intentionally authorized, allowed and otherwise permitted Jackson access to Hart's hotel room suite at Cosmopolitan of Las Vegas and breached their duty of care to M Sabbag."
She alleged that Jackson caused her to be "secretly videotaped without her knowledge or consent, while she was engaged in private, consensual sexual relationships with Hart in Hart's private bedroom suite at the Cosmopolitan."
The "highlight reel," which lasted two-minutes and forty-eight seconds, was released by the defendants to obtain "tremendous financial benefit," Sabbag further claimed.
Two years later, the Sabbag insider told RadarOnline.com that the 28-year-old is still living in Los Angeles. She has turned to working out in the gym daily as a way to "cope" with the humiliation.
"The gym is helping her," said the source.
Meanwhile, the lawsuit adds another layer of stress for Hart, who is currently recovering from a horrific car crash. He suffered serious back injuries and underwent surgery.