Prison Nightmare! Felicity Huffman Should Get 1 Month Behind Bars & $20k Fine In College Cheating Case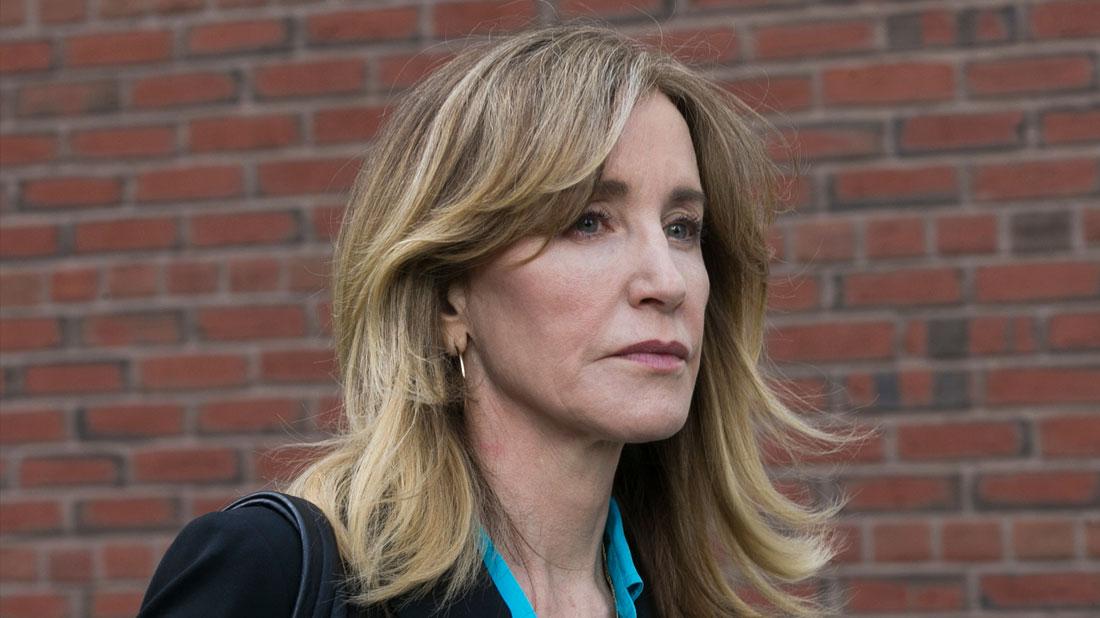 Jail time?
Shamed actress Felicity Huffman should get one month in prison, pay a $20,000 fine and be on probation for 12 months in the college admissions cheating scandal, according to the prosecution's sentencing recommendation court documents obtained by RadarOnline.com.
The filing made in the United States District Court of Massachusetts on Sep. 6, 2019 explained why Huffman should be sentenced to time behind bars for the crime for which she pleaded guilty.
Article continues below advertisement
"For the reasons set forth below and in the government's Consolidated Sentencing Memorandum, the Court should sentence Huffman to a term of one month of incarceration, followed by 12 months of supervised release and a fine of $20,000," the documents obtained by RadarOnline.com stated.
"Huffman's conduct was deliberate and manifestly criminal: it was wrong, she knew it was wrong, and she actively participated in manipulating her daughter's guidance counselor, the testing services and the schools to which her daughter applied," the documents stated.
Actress Lori Loughlin was also charged in the case but pleaded not guilty, vowing to fight the charges that she and her husband spent $150,000 to cheat and gained admission to the University of Southern California for their daughters.
"Her efforts weren't driven by need or desperation, but by a sense of entitlement, or at least moral cluelessness, facilitated by wealth and insularity. Millions of parents send their kids to college every year. All of them care as much as she does about their children's fortunes. But they don't buy fake SAT scores and joke about it ("Ruh Ro!") along the way. "
Article continues below advertisement
The prosecutors ripped into Huffman for the brazen arrogance of the crime.
"She could buy her daughter every conceivable legitimate advantage, introduce her to any number of useful personal connections, and give her a profound leg up on the competition simply because she would be applying to college as the daughter of a movie star. But Huffman opted instead to use her daughter's legitimate learning differences in service of a fraud on the system, one that Huffman knew, by definition, would harm some other student who would be denied admission because Huffman's daughter was admitted in his or her place, under false pretenses," the sentencing recommendation stated.
Huffman admitted to paying Rick Singer $15,000 to alter her daughter's SAT scores in order to cheat her way into college. She also plotted to do the same with her younger daughter, according to court records.
"In doing so, Huffman not only fueled skepticism over such diagnoses, potentially making it more difficult for students with legitimate disabilities to obtain the accommodations they need, but also undermined confidence in the college admissions process generally."
Article continues below advertisement
The sentencing recommendation noted why Huffman should be sentenced to time behind bars, calling out her privileged lifestyle.
"Finally, other considerations also support the government's proposed sentence of one month of incarceration. In the context of this case, neither probation nor home confinement (in a large home in the Hollywood Hills with an infinity pool) would constitute meaningful punishment or deter others from committing similar crimes. Nor is a fine alone sufficient to reflect the seriousness of the offense or to promote respect for the law. Even a fine at the high end of the applicable Guidelines range would amount to little more than a rounding error for a defendant with a net worth measured in the tens of millions of dollars."
Huffman is scheduled to appear in court on Friday, September 13 to be sentenced by a judge in the case.