Elizabeth Smart Shares Sweet First Photo With Dad Ed After His Gay Confession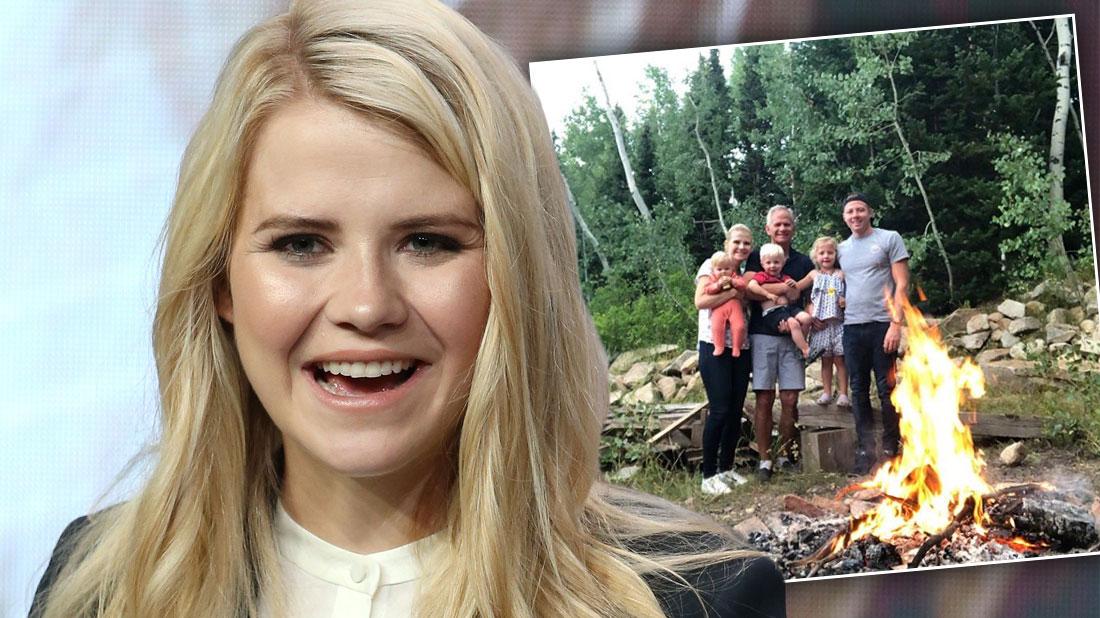 Elizabeth Smart is standing by her father's side amid his surprising reveal.
This week, the kidnapping survivor shared a photo of her with her dad, Ed Smart, her husband, and their three kids enjoying a day in nature.
"Nothing like spending time around a bonfire! #familiesareforever" Elizabeth, 31, wrote in the caption.
The snap is the first shot she's posted of her dad since he came out as gay.
Shortly after sharing his news in an emotional Facebook statement and revealing he's leaving Elizabeth's mom, Lois Smart, to live fully as a gay man, Ed, 62, spoke to RadarOnline.com. During the talk, he said he realized he was gay at age 12 but felt the need to keep his sexuality a secret in his conservative salt Lake City community.
Article continues below advertisement
Ed also explained that embracing his homosexuality made him stray from his longtime devotion to the Mormon religion.
"My whole life I have believed in what was taught to me through the church and that was that the feelings that I had were bad," Ed said. "I suppressed that so deeply that I never ever wanted to identify as being gay. I know there are so many people out there that are in my same situation."
Following Ed's reveal, Elizabeth shared a statement promising to support him no matter what.
"My parents taught me as a young child that they would love me unconditionally no matter what happened," Elizabeth said. "While I am deeply saddened by their separation, nothing could change my love and admiration for them both. Their decisions are very personal. As such, I will not pass judgment and rather am focusing on loving and supporting them and the other members of my family."
As RadarOnline.com readers know, Elizabeth, was abducted from the family's Salt Lake City home in 2002. She was raped and tortured for nine months before she was rescued by police at a local grocery store.
Ed told RadarOnline.com that after coming out as gay, his brave daughter sent him a message that lifted his spirits.
"Elizabeth's comment was, 'Dad, I didn't come home to lose you, and I want you in my life,'" Ed said.