Executive Producer Franco Porporino Credits George Lopez With Hollywood Success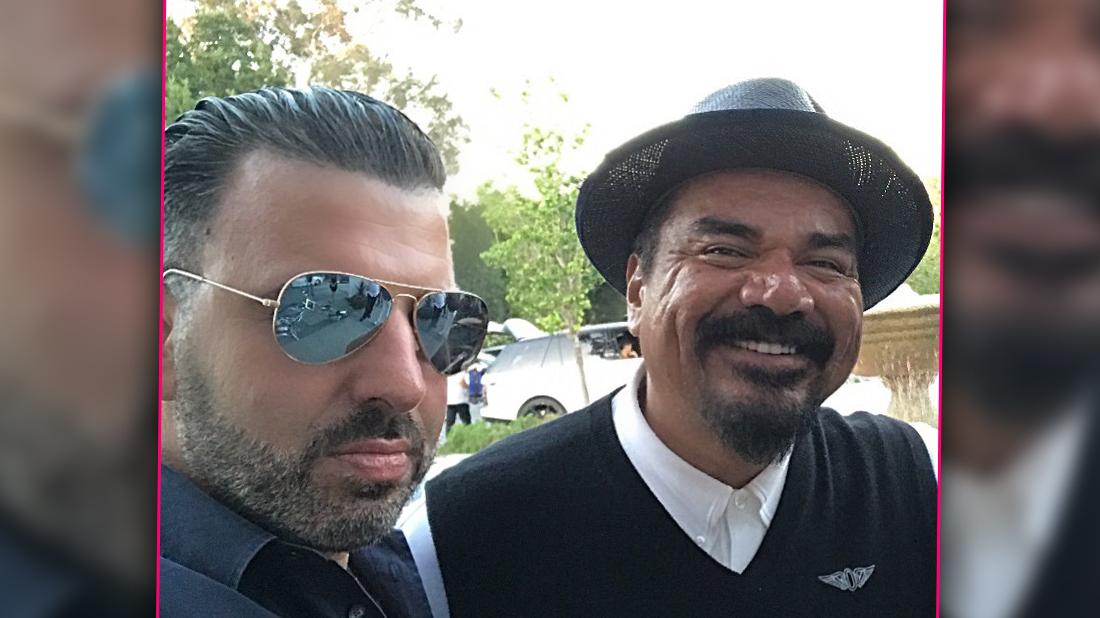 Executive Producer Franco Porporino continues to close deals as a Hollywood heavy weight and he credits George Lopez with his career accession, he told RadarOnline.com exclusively.
In just under three years, Porporino has forged himself as a serious contender in the movie and television business, with an extensive rolodex giving him the ability to bring talent together and sell shows.
From A-listers to hip hop legends to music legends, the American Choppers producer has worked on huge projects in entertainment.
Article continues below advertisement
An insider revealed Porporino signed with a powerful manager and was in negotiations with one of the biggest talent agencies in Hollywood and told RadarOnline.com who helped him get his foot in the door.
"I would never be where I am today without George Lopez," Porporino said.
"I don't think I can ever express how grateful I am to George, he allowed me to fulfill my dream. I will forever be indebted to him. He's such a remarkable human being, not only to me but to others as well," he told RadarOnline.com.
As RadarOnline.com previously reported, Porporino signed an overall deal with Emmy Award winning producers Thom Beers and Jeff Conroy at BoBCat Partners.
"Thom Beers and Jeff Conroy are legendary Emmy Award winning producers," Porporino said about joining the BoBCat team that includes Sarah Bernard.
"They have created over 50 television series across 15 different networks and I am honored to be part of their team."
Article continues below advertisement
Beers and Conroy created the hit show Deadliest Catch. Beers praised the deal, telling Deadline https://deadline.com/2019/06/american-chopper-ep-franco-porporino-overall-deal-thom-beers-bobcat-1202637473/: "We're delighted to add Franco Porporino to the BoBCat family.
"The energy that he brings to projects https://radaronline.com/videos/american-chopper-producer-franco-porporino-jr-mafia-tv-show-deal/ is unmatched, and we're looking forward to it having a home here with us."
Porporino was currently in development on multiple scripted and unscripted projects as he joined the BoBCat team.
"We're embarking on an exciting collaboration, supercharging a variety of projects already in development https://radaronline.com/exclusives/2019/02/nypd-commissioner-bernie-kerik-life-story-project-franco-porporino-american-chopper-executive-producer/. I've been a huge fan of Thom Beers and Jeff Conroy for years," Porporino told Deadline.
"Now to be working closely with them is truly an honor. I'm most passionate about championing emerging talent, compelling storytelling, and exploring innovative formats, a thru line of all my projects."
Beers and Conroy are also known for creating and producing Storage Wars, Ice Road Truckers and Bering Sea Gold. Their company BoBCat's latest series is The American Farm.