Medical Emergency! Todd & Julie Chrisley's Son Kyle Rushed To ER Amid Tax Evasion Scandal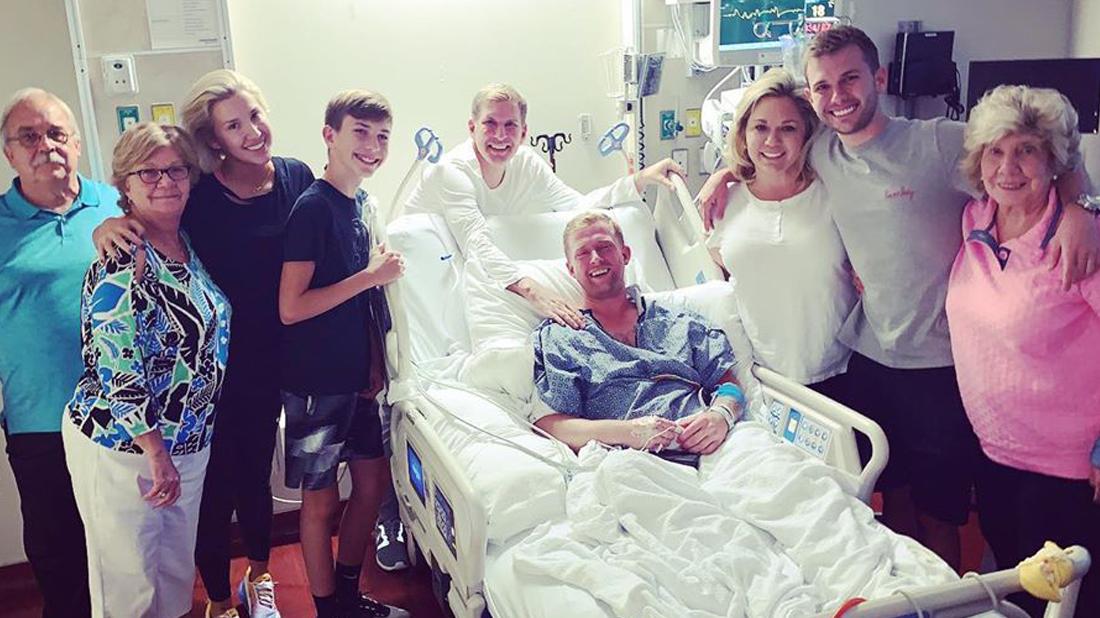 As they continue to plan their defense in a massive tax evasion case, Todd and Julie Chrisley find themselves dealing with a whole new problem – a mystery issue that has hospitalized eldest son Kyle!
In a picture posted on Instagram on Wednesday, August 28, Todd and Julie are flanked by mother Faye, and children Savannah, Chase and Grayson as they all surround Kyle, who is confined to a hospital bed. All are smiling.
Article continues below advertisement
"NOT TODAY SATAN, NOT TODAY... God shows up and shows out , now won't he do it?" Todd captioned the Instagram story. "Kyle is great and we are back to the grind."
While the family would not reveal exactly what sent Kyle to the hospital, a spokesperson told The Blast the 27-year-old had an "adverse reaction to his medication."
It's not clear what the medication was or why he was taking it.
Notably absent from the family reunion was estranged daughter Lindsie. As RadarOnline.com readers know, the 29-year-old has accused Todd and Chase of extortion, claiming her famous father and brother "wanted her to lie about an incident and if she refused to do so, they were going to release a sex tape involving her."
In an exclusive interview with RadarOnline.com, Lindsie said that she is unaware if an alleged sex tape involving her actually exists.
"I've been told how it was obtained, if it exists," she said. "It could be a complete threat. But I can't give too much information because right now all correspondence is with the U.S. Attorney's Office."
As RadarOnline.com reported, Lindsie and her attorney are cooperating with authorities into the reality star couple's investigation.
Article continues below advertisement
The Chrisley Knows Best stars were charged with conspiracy to commit bank fraud, wire fraud conspiracy, wire fraud, conspiracy to defraud the United States and tax evasion on Tuesday, August 13.
A hearing originally scheduled for September 5 has just been postponed, to give their Defense team extra time to review "hundreds of thousands of pages of financial information and email correspondence" that have just been released.