Todd's Nightmare: Government's Shocking Evidence Against Chrisleys Exposed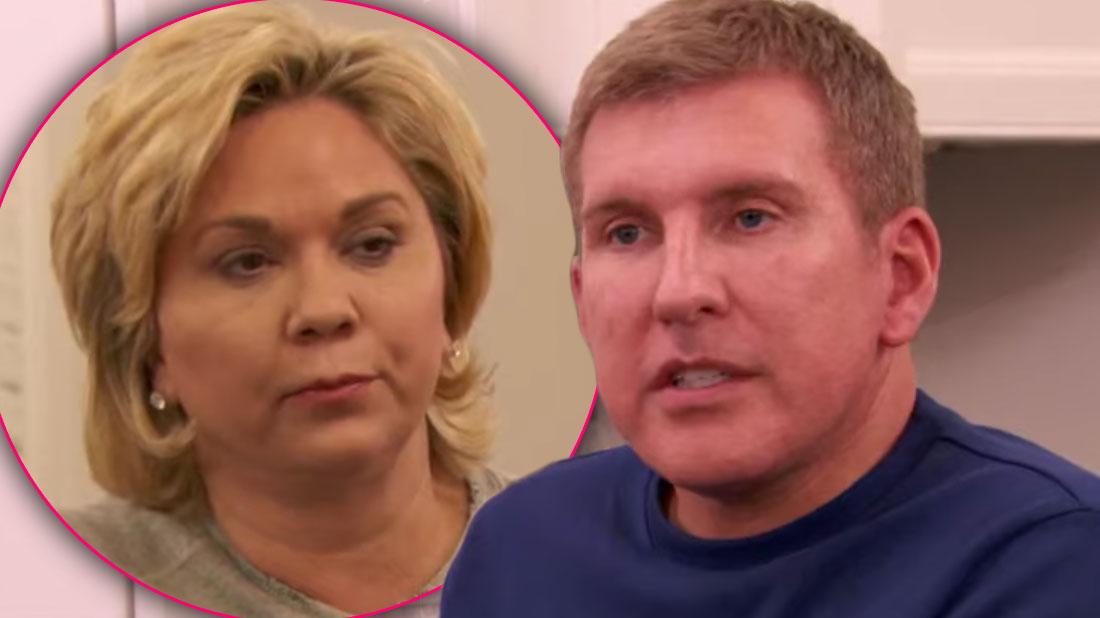 Todd and Julie Chrisley may be convinced they'll walk away from the 12 charges against them scot-free, but the Government isn't letting them off the hook that easy! RadarOnline.com can reveal exclusive details on the evidence prosecutors have against the disgraced Chrisley Knows Best stars – and how a judge has agreed to give Todd and Julie's counsel more time to review the discovery.
As RadarOnline.com reported, Todd, 50, and Julie, 46, were charged with 12 counts of conspiracy to commit bank fraud, wire fraud conspiracy, wire fraud, conspiracy to defraud the United States and tax evasion on Tuesday, August 13.
Article continues below advertisement
In court papers obtained from District Court for the Northern Division of Georgia, Atlanta Division, Todd and Julie filed an Unopposed Motion To Continue the Pretrial Conference, which is currently scheduled for September 5, 2019.
"The Government has informed the Defendants that discovery consists of a voluminous number of documents, including the results of the search of several locations, seizure of hard documents as well as electronic media from at least three email accounts," the August 27 filing read.
In order to obtain copies of the discovery from the Government, Defendants' counsel must provide the Government with four hard drives.
The Government has provided its first CD containing search warrant applications and affidavits, recorded statements, IRS information and the Defendants' Criminal History Reports.
Because the Defense counsel believes reviewing the evidence could take months, as it is "hundreds of thousands of pages of financial information and email correspondence," they are not fighting the Government's motion to postpone the hearing.
Article continues below advertisement
A judge signed off on the Government's motion to remove the pretrial conference from the calendar. A Garcia hearing, which will determine joint or separate representation, has been scheduled for September 6, 2019.
In the shocking indictment, the Government provided emails that helped charge the reality stars and their accountant Peter Tarantino.
In one example, "co-conspirator A" allegedly sent an email to a bank that had an attachment that falsely claimed Todd had $4,000,000 at Merrill Lynch. When the employee requested account statements, co-conspirator A sent Todd a fabricated bank statement showing they had $776,509.52. In response, Todd allegedly told Co-conspirator A, "You are a f**king genius!!!! Just make it show 4 mill."
The indictment alleged Todd and Julie did not have a Merrill Lynch bank account at the time. As a result, banks issued them millions of dollars in loans, which they used for their own personal benefit.
A source previously told RadarOnline.com, "Todd truly believes that he is going to get out of all of these charges and walk away with a slap on the wrist. He has convinced his children that this is the case, and his wife too."
But the evidence isn't Todd and Julie's only obstacle, as court papers revealed Todd and Julie's children Chase, 23, and Savannah, 22, were "subpoenaed to testify before the grand jury in connection with the investigation.
The two "ultimately testified before the grand jury while attorneys Morris and Friedberg represented them."