Fractured Family! 'Chrisley Knows Best' Kids At War Amid Todd & Julie's Federal Indictment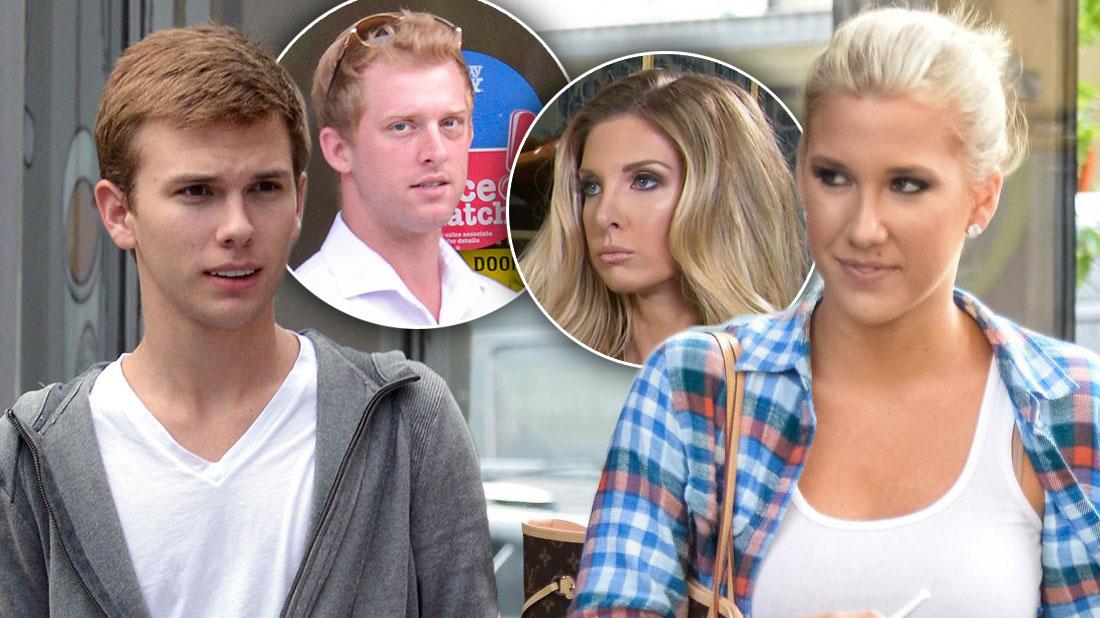 Chrisley Knows Best stars Todd and Julie Chrisley's kids are at war with each other amid the family's federal indictment nightmare, RadarOnline.com exclusively learned.
The reality star couple surrendered to authorities on the morning of Wednesday, August 14 after a federal grand jury indicted them on 12 counts, including bank fraud, wire fraud and tax evasion on Tuesday, July 1.
And now, as Todd, 50, and longtime wife Julie, 46, get set to battle in out in court, a source reveals the four kids Savannah, Chase, Lindsie and Kyle are at war with each other — and it is all playing out on social media!
Article continues below advertisement
"Savannah and Chase are at each other's throats right now because Savannah is losing it and just freaking out," said the informant.
"She's been yelling at everyone and her and Chase still cannot believe this is happening. They just refuse to accept it and are taking it out on each other!"
But it is not just Savannah, 22, and Chase, 23, that have been at war, as the Growing Up Chrisley stars have also lashed out at their older estranged siblings, Lindsie 29, and Kyle, 27!
As fans know, Lindsie has not been on the show for several seasons, but that did not stop Chase from taking a jab at his older half-sister on Twitter in a newly pinned post.
"Blood is deadly. Don't be jealous because you don't have s**t going on and never will," Chase sniped. "A wise man once said 'the one with the gold rules,' well you have nothing and have started a war that is un winnable for you."
Article continues below advertisement
Lindsie was quick to fire back at Chase in a post that read, "Don't be afraid for being outnumbered. Eagles fly alone. Pigeons flock together."
And it seems Kyle, who recently made amends with his father Todd after suffering a relapse, jumped on the bashing bandwagon and slammed his sister Lindsie and biological mother on Facebook!
"A year and a half ago my biological mom and sister were responsible for turning my father into the Georgia department of revenue for tax evasion," Kyle wrote in the post.
"My hope is that my sister Lindsie will seek the same forgiveness from my daddy that I have, that he is able to forgive her and that my family will one day be whole again."
Following Kyle's accusations, Lindsie released a statement of her own, via her attorney.
"It was reported that Lindsie was the source of information that led to her father's arrest. This is untrue, Lindsie was not the source of this information," the statement read.
Article continues below advertisement
"Lindsie has been the constant target of lies, harassment and threats from her family. As a result, she has distanced herself from the Chrisley family since 2017."
"She would like to thank all of her fans and supporters. The circumstances that Todd and Julie find themselves in, is quite unfortunate," the statement concluded.
Todd and Julie will appeared in front of a judge today to face charges for conspiracy to commit bank fraud, bank fraud, wire fraud conspiracy, wire fraud, conspiracy to defraud the United States and tax evasion.
As RadarOnline.com reported, Todd and Julie are attempting to unload their Tennessee mansion for quick cash, and their reality show contracts have not been renewed.
Despite the damning indictment, Todd claims his family is innocent.
"Not only do we know we've done nothing wrong, but we've got a ton of hard evidence and a bunch of corroborating witnesses that proves it," he said on Instagram.