Todd Chrisley's Kids Savannah & Chase Ripped By Fans After Parents' Indictment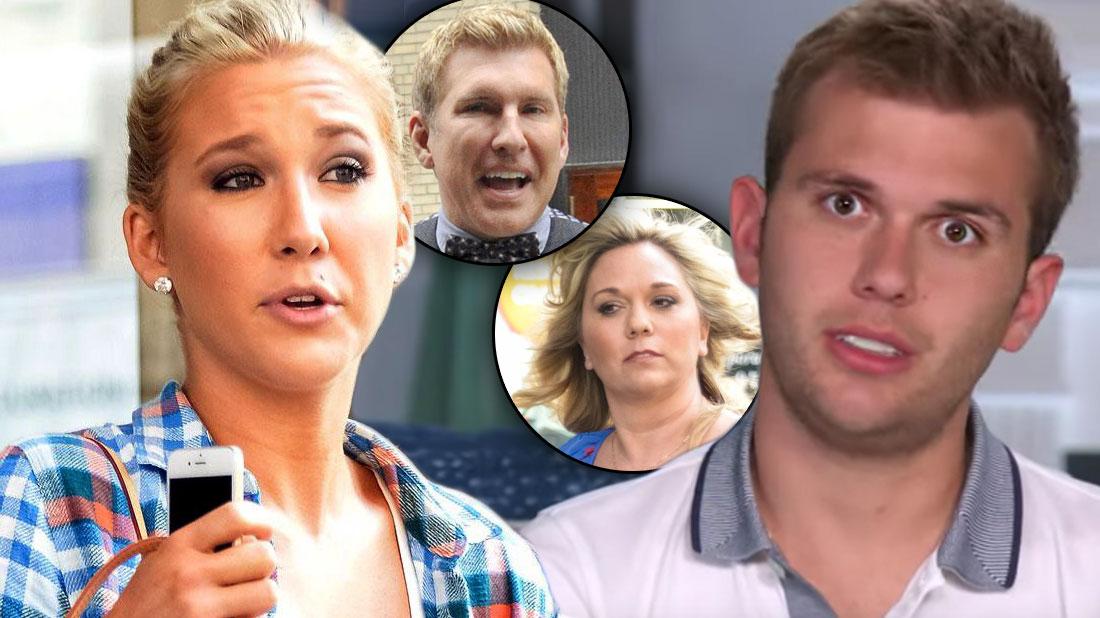 Todd Chrisley's kids are being ripped by fans following their famous parents' indictment of tax evasion and other financial charges, RadarOnline.com can report.
Savannah and Chase were both forced to deactivate the comments on their latest Instagram posts due to internet trolls' constant bullying.
On a Chrisley Knows Best teaser, Chase, 23, posted this Tuesday, August 13, a hater commented: "I'm even more excited knowing the family is going down for tax evasion and fraud. Haha."
Article continues below advertisement
As RadarOnline.com readers know, Todd, 50, his wife Julie and their accountant Peter Tarantino were charged with conspiracy to commit bank fraud, bank fraud, wire fraud conspiracy, wire fraud, conspiracy to defraud the United States and tax evasion on Tuesday, August 13.
Now, they are so strapped for cash they are even trying to sell off their Tennessee mansion.
Before Savannah, 22, deactivated the comments on her feed, a string of trolls shamelessly bashed her over her parents' legal drama.
"Elites can go f**k themselves. We all need to stop looking at their lives like they are something worth learning from. They are not! #EatTheRich," commented a user.
"Maybe don't promote your show when your parents are likely going to prison?!!!! Just a thought," wrote another.
As RadarOnline.com exclusively reported, after Todd and Julie, 46, were indicted by a federal jury, network execs "decided to distance themselves as much as possible" a source told RadarOnline.com.
Apart from Chrisley Knows Best — which aired the season 7 finale on July 30 — being on the chopping block, the show's spinoff, Growing Up Chrisley is also getting cut due to the stars' tax scandal.
"At this point, it is just a liability to film with them and, to be honest, Todd and Julie can't film anything if they will be in prison," an insider said.