Family Knows Best! Todd Chrisley's Son Kyle Being Pushed Into Rehab After Meth Arrest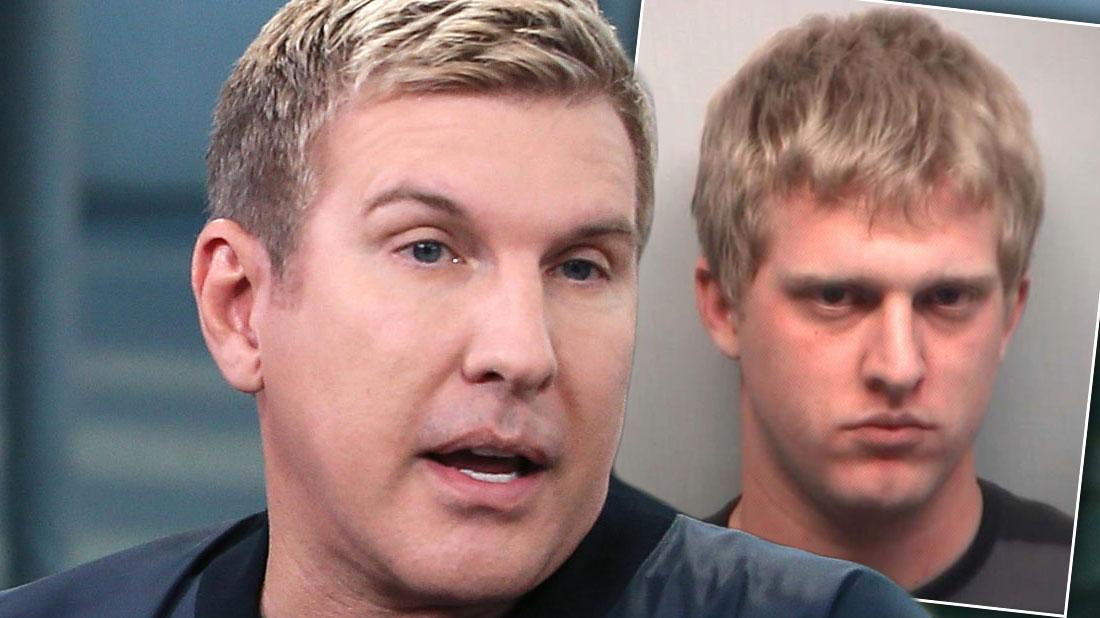 Chrisley Knows Best star Todd Chrisley's troubled son Kyle is being urged to check into rehab by concerned family and friends, RadarOnline.com has exclusively learned.
And although Todd, 50, has clearly washed his hands of Kyle, 27, a source close to the family told RadarOnline.com, "Everyone fears that if Kyle does not get help that he will end up dead."
"Kyle is a loose cannon and he has burned all of his bridges," said the source. "He is being urged by his mom and other family members to go and get help because, if he doesn't, he will go to jail."
Article continues below advertisement
The source noted Kyle is holding on to "such huge resentment" for his dad. However, "Todd wishes that there was something that he could do, but he gave up trying years ago."
As RadarOnline.com previously reported, Kyle — who suffers from bi-polar disorder — relapsed on meth recently after several years of sobriety. To make matters worse, he was apparently lying about his drug issues to everyone!
During his arrest for possession of the dangerous controlled substance last week in Oklahoma, police discovered that Kyle also had a warrant out for his arrest after he allegedly made threats to his estranged wife, Alexus Chrisley.
MORE ON:
Chrisley Knows Best
According to the source, "Kyle has ruined his marriage to Lexi beyond repair and he does not seem to care about the consequences to his actions."
"At this point it is not about Kyle getting custody of Chloe," added the source, explaining, "That went out the window a long time ago. It is up to Kyle now to fix his life and it can really just go one of two ways at this point."