Todd Chrisley's Son Kyle Arrested For Alleged Possession Of Meth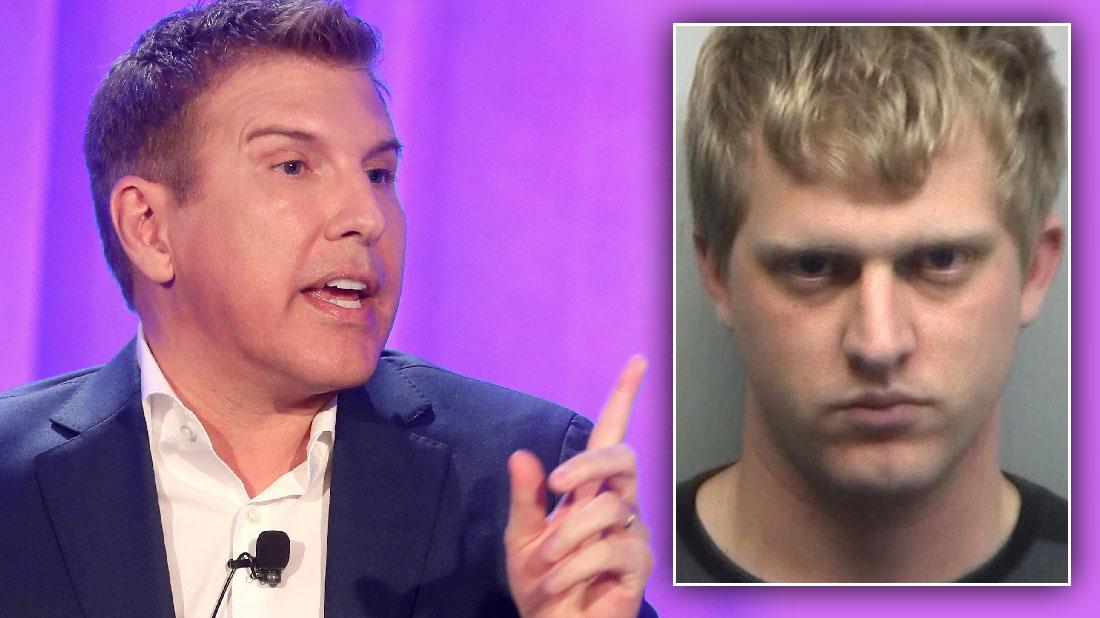 Todd Chrisley's troubled son Kyle was reportedly arrested for alleged possession of methamphetamine — and is wanted for allegedly threatening his wife.
The Daily Mail and other outlets have reported that the alleged drug possession arrest occurred last week in Oklahoma.
The former Chrisley Knows Best kid was reportedly booked in Okmulgee County Jail.
During Kyle's bust, police apparently discovered that there was also an open warrant for his arrest in Dekalb County, Georgia, which appeared to be tied to threats that Kyle's estranged wife, Alexus, claimed he made against her in January 2019.
Article continues below advertisement
Alexus has reportedly accused Kyle, 27, of sending her threatening text messages, including the following: "Im going to the streets I will get my s—t and take care of this problem with you because if I'm not with you nobody will be sic. Bye Alexus."
Alexus allegedly replied, "thats sic a threat to my life" to which Kyle is accused of responding, "yes :Lexi it was. Goodbye."
As RadarOnline.com reported, Kyle has had past legal issues.
In 2014, Kyle's famous dad Todd claimed that his son suffers from bipolar disorder and "will struggle for life."
Kyle was fired from the family TV show after just one season.
Todd went public about his son allegedly being bipolar with a past history of drug abuse. At the time, Kyle said he was sober and on the mend mentally.
Kyle, Todd's son from his first marriage, told RadarOnline.com in June 2015, "I was not cut from the show. I was not fired from the show. I quit the show last season when I told Todd that I wanted nothing to do with a fake family that continues to lie to everyone."
Article continues below advertisement
The Chrisleys haven't yet commented on Kyle's reported arrest.