Todd Knows Best! Chrisley Still Estranged From Son Kyle Amid Meth Arrest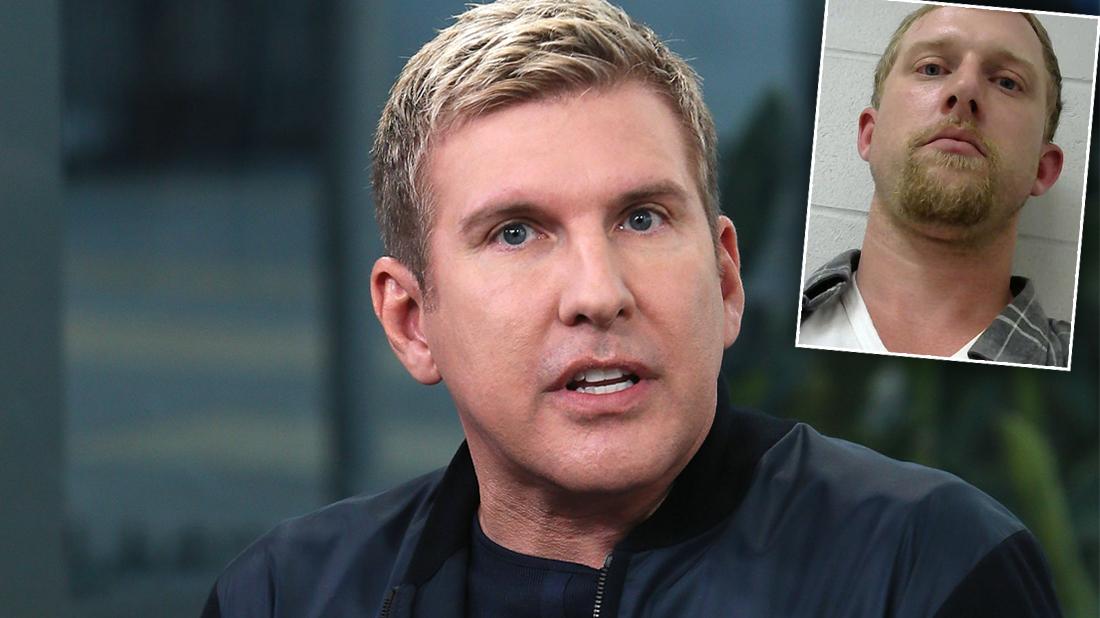 Todd Chrisley definitely knows best when it comes to his adopted daughter, Chloe!
Last week, the 50-year-old Chrisley Knows Best patriarch's eldest son, Kyle, was arrested for possession of methamphetamine in Oklahoma, and RadarOnline.com has exclusively learned that "Todd still wants nothing to do with his son!"
Prior to Kyle's recent arrest, the 27-year-old, who married wife Alexus Chrisley after being ousted from his family's hit USA Network show during Season 1, had been sober for several years.
Article continues below advertisement
But according to a Chrisley family insider, that changed "several months ago" when he suffered a relapse — and has been using ever since!
"He went off the edge, fast. He tried to hide his issues from everyone and he lied to family members, but it got to the point where Kyle could not lie about it anymore," the source said.
As fans of Chrisley Knows Best, Todd and wife Julie, 26, have had full custody of Kyle's biological daughter, Chloe — who is a fan-favorite on the show.
"Kyle knows that he is never going to get custody of Chloe and, to be honest, she is much better off in Todd and Julie's care," the source told Radar.
The Daily Mail and other outlets reported that Kyle's drug possession arrest occurred last week in Oklahoma.
Prior to booking Kyle in Okmulgee County Jail, they discovered that there was also an open warrant for his arrest in DeKalb County, Georgia, which was tied to threats he allegedly made against his now-estranged wife, Alexus, in January 2019.