Scarred! Taylor Swift Opens Up About Scooter Braun, Sexism And Sexual Assault Case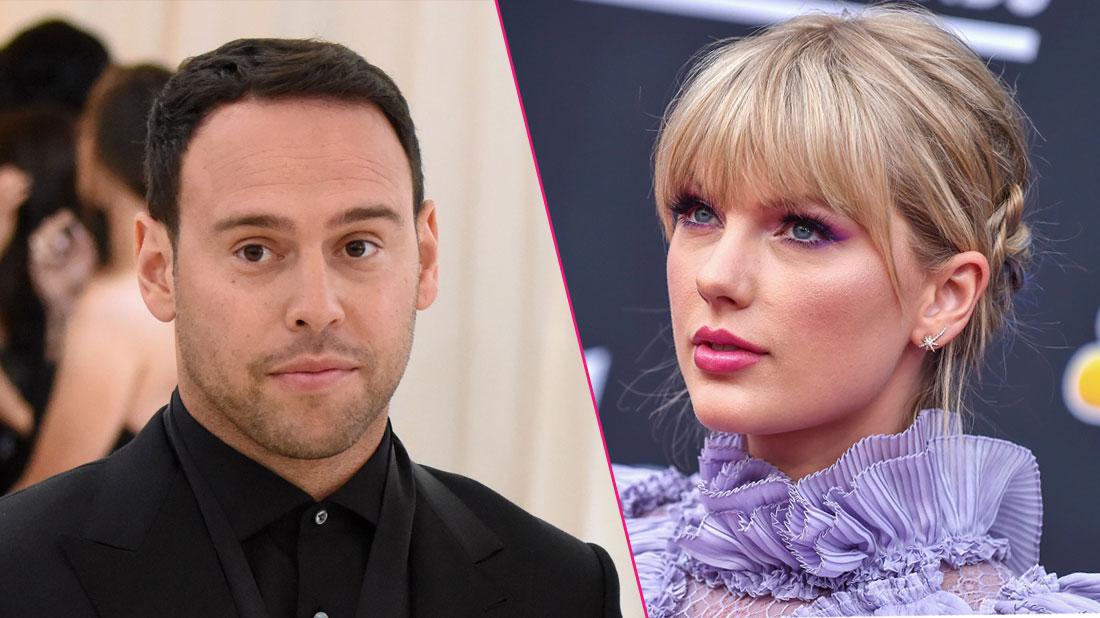 Between the highs of selling out tours and winning awards and the lows of getting her masters purchased by Scooter Braun and witnessing sexual assault, Taylor Swift has had quite the singing career.
The "Shake It Off" singer recently opened up about some of the hard times that weren't so easy for her to shake off.
In a sit down with CBS This Morning, she discussed her feelings on Scott Borchetta of Big Machine Records selling the masters to her first six albums..
Article continues below advertisement
"I knew he would sell my music. I knew he would do that," Swift said. "I couldn't believe who he sold it to because we had endless conversations about Scooter Braun. And he has 300 million reasons to conveniently forget those conversations."
As readers know, the 29 year old took to her Tumblr page to express her candid thoughts following the news that Braun had acquired ownership of her music.
In long post, she accused the man of "incessant bullying" over the years, which included Kim Kardashian's "illegal" phone recording and the promotion of Kanye West's "Famous" video, which featured a barely nude wax figure that resembled her.
The pop star shared that she also learned of the deal along with the rest of the world, and stuck to those claims during her interview.
"I found out when it was online. Like, when it hit the news," Swift said. "Nobody in her circle knew."
Despite the setback, the Grammy award winner, who released a new album Lover on Friday, was congratulated by Braun for her latest body of work. She also confirmed her decision to re-record her first six albums.
Article continues below advertisement
During the interview, she questioned the role sexism may have played in Borchetta's decision to sell her masters and detailed some of the other ways it has affected her career.
"You're always gonna have people going, 'Did she write all her own songs?' and talking about your personal life, talking about your dating life," Swift said. She noted the "different vocabulary," used to describe the same actions employed by the different sexes. Women for example, "overreact," while men just "react."
Unfortunately for Swift, sexism might have been the root cause of the sexul assault she experienced at the hands of DJ David Mueller, 59 when he groped her "bare ass cheek" under her skirt back in 2013.Though she attempted to keep things quiet, she was forced to speak her truth via a counter lawsuit against the DJ, who sued for defamation after he got laid off.
Swift eventually won the lawsuit, but according to The Sun, now has security cameras aimed at her bum at meet-and-greets so that "if something happens again, we can prove it with video footage from every angle."
The singer's advice on getting through betrayal, wrongdoings, and any other dark times in life: "People go on and on about how you have to forgive and forget to move past something. No, you don't," she said on CBS This Morning. "You don't have to forgive and you don't have to forget to move on. You just become indifferent and then you move on. If something's toxic and it's only ever really been that, what else can you do? You just move on."