Taylor Swift Slams Kim Kardashian For 'Mass Public Shaming' 3 Years After Feud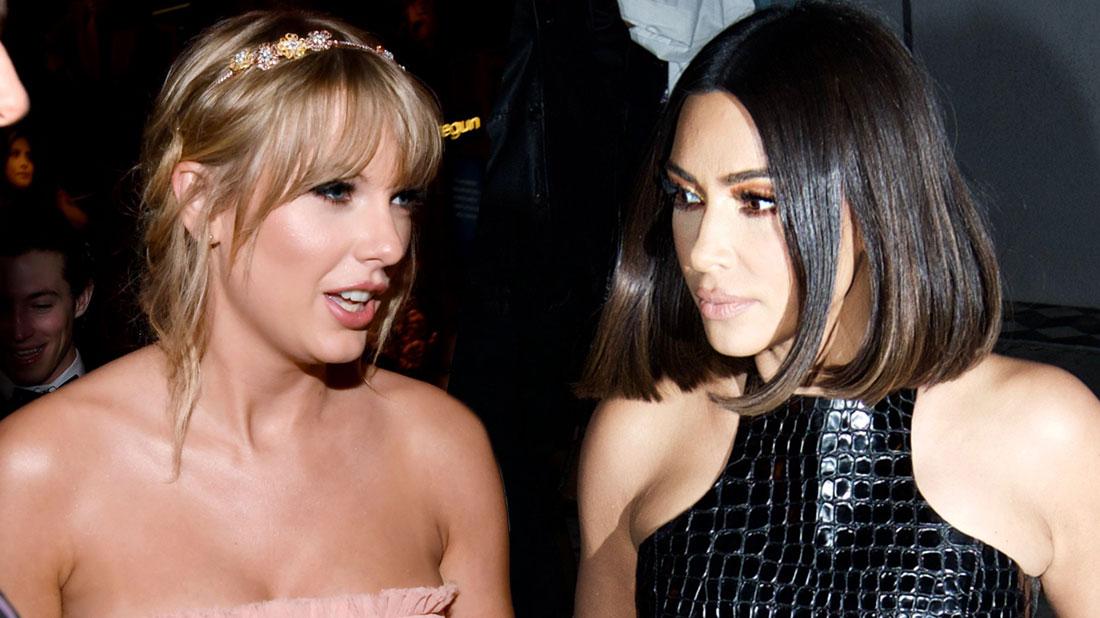 It's been three years since Taylor Swift and Kim Kardashian were locked in a nasty feud over Kanye West's "Famous" lyrics — but the pop star still isn't over it!
Vogue's new cover story features Swift, 29, discussing the highs and lows of her career, and the "Me!" singer made it clear she hasn't forgiven the Keeping Up With the Kardashians star for her epic social media takedown in 2016.
"A mass public shaming, with millions of people saying you are quote-unquote canceled, is a very isolating experience," Swift told the magazine. "I don't think there are many people who can actually understand what it's like to have millions of people hate you very loudly."
Article continues below advertisement
As RadarOnline.com readers know, Swift slammed West for referring to her as "that b***h" in one of his songs.
Kardashian, 37, then called Swift a "snake" on Twitter, and exposed videos of the star apparently secretly signing off on West's lyrics.
The reality queen's fans attacked the superstar, and sparked the trending hashtags #TaylorSwiftIsASnake and #TaylorSwiftIsCanceled.
Fast-forward to today, and actor Joe Alwyn's girlfriend called the feud a "very isolating experience."
It prompted Swift to drop the diss track "Look What You Made Me Do" in 2017.
"When you say someone is canceled, it's not a TV show," Swift said of the backlash. "It's a human being. You're sending mass amounts of messaging to this person to either shut up, disappear, or it could also be perceived as, 'Kill yourself.'"
The nasty online drama led Swift to "restructure" her life, she told Vogue.
"I knew I needed to make music about it because it was the only way I could survive it," the pop star added. "It was the only way I could preserve my mental health and also tell the story of what it's like to go through something so humiliating."
As RadarOnline.com readers know, less than one month after Swift released the diss track, Kardashian reignited the fight by posting a throwback photo from West's "Famous" music video.
Swift has recently put out positive new music with her songs "Me" and "You Need To Calm Down."
Still, Swift admitted to feeling insecure in recent years since the scandal.
"When you're going through loss or embarrassment or shame, it's a grieving process with so many micro emotions in a day," she said, adding, "That was horrible. Why did that have to happen? What am I supposed to take from this other than mass amounts of humiliation?"