No More Bad Blood! Katy Invites New BFF Taylor To Wedding Amid Collaboration Plans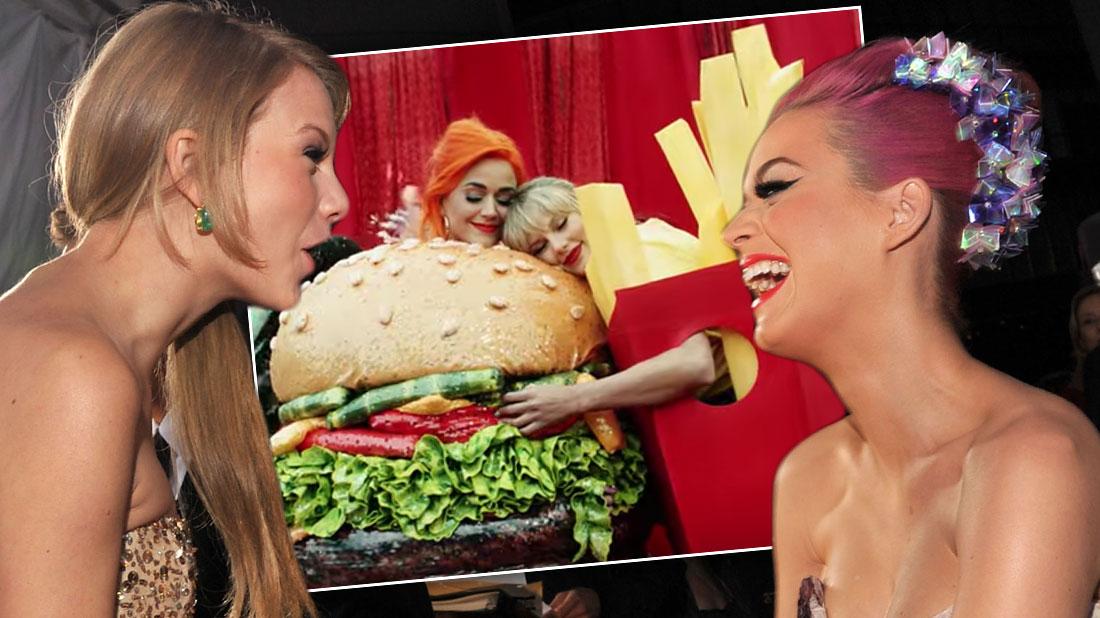 Katy Perry and Taylor Swift put all bad blood behind them this week when the superstar singers hugged it out in Swift's latest video, "You Need To Calm Down."
Now, RadarOnline.com exclusively learned their reconciliation has spilled over into real life, and Perry, 34, has already invited Swift, 29, to her upcoming wedding to Orlando Bloom!
"Katy invited both Taylor and her boyfriend to the wedding but there was one condition — she cannot wear white," a source close to Perry said.
Article continues below advertisement
And for fans, it gets even better.
According to the insider, "A collaboration between the two is already in the works and has been since they reunited. They are so much alike and they know how lucrative their friendship can be."
"Neither one of them really have anyone who can relate to them, and Katy is really giddy about this!"
As fans know, their longstanding feud started in 2014 when Swift accused Perry of stealing her dancers after Perry started dating Swift's ex John Mayer.
"They are both with other men now and they're not going to let all of that continue to come in between them. They laugh about it now because of how immature they both were," the source told Radar.
"They are going to use their newfound friendship to help people instead of to create headlines."