Too Swift! Conor Kennedy & Taylor Split After She Bought House To Be Near Him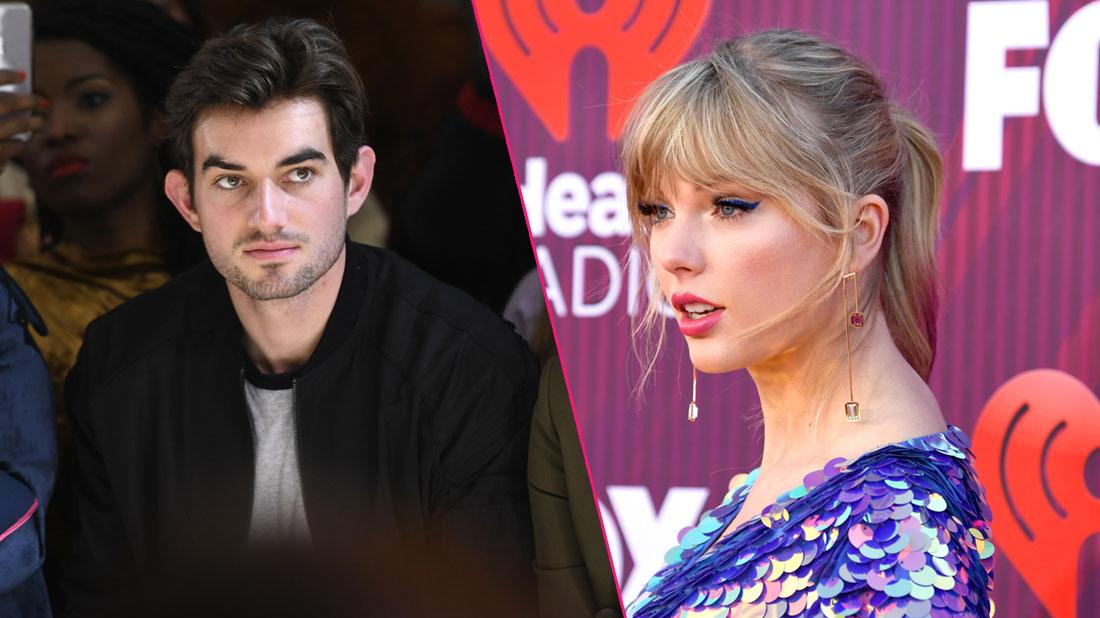 Taylor Swift's brief 2012 romance with Conor Kennedy ended after she moved too quickly, according to a new book about the famed political family.
The Kennedy Heirs by J. Randy Taraborrelli, reveals new details about the singer's hot summer fling with RFK Jr.'s handsome young son.
According to author Taraborrelli - who has written three previous Kennedy bios - Swift is a huge fan of the iconic family.
Article continues below advertisement
And she got to know the Camelot clan after writing a song called, "Starlight" in honor of Conor's grandfather, Bobby Kennedy, and his wife, Ethel.
"When Ethel heard about it, she invited Taylor to the Kennedy compound in the summer of 2012," Taraborrelli wrote.
While in Hyannis Port, Taylor first became infatuated with actor Patrick, the son of Maria Shriver and Arnold Schwarzenegger.
However, according to Taraborrelli, when Patrick left the compound to make a movie in Los Angeles, Taylor traded him in for the hunkier Conor, who was just 18, four years younger than Taylor at the time.
The author said Taylor helped Conor through his grief after he had recently lost his mother Mary Richardson from suicide by hanging.
"Taylor was saddened when she heard the details of how Mary Kennedy had died," the author noted. "She was close to her own mother and couldn't imagine how Conor was able to go on after facing such tragedy. She admired his strength, his resolve."
The romance took off and Taylor began doodling "Taylor Swift Kennedy" on notepads, the book claims.
Article continues below advertisement
Did Swift move too fast? After just six weeks together, Taylor bought a five million dollar house near the Kennedy compound to be close to him, Taraborrelli wrote.
"Conor liked Taylor, don't get me wrong," one friend of his told the author, "but this business of her buying the house on the Cape made him nervous. It seemed as if she was getting a little too attached, spending five million bucks on a house just to be near the guy."
During the fling, RadarOnline.com reported that a source said also Taylor had arranged for a private plane to fly Conor to see her in Nashville.
But the romance hit rough waters when Conor lied to Taylor and told her they were both invited to his cousin Kyle's wedding on the Cape. In fact, Conor was specifically told by the bride's mother - Vicki Kennedy - not to bring the pop star because she was afraid Taylor would pull focus from the bride - "which is exactly what happened when Taylor showed up," says the author.
Article continues below advertisement
Vicki asked Taylor to please leave, but the star looked right past her. "It was like talking to a ghost," Vicki said.
"Finally, one of Conor's cousins came up to him and warned him, 'Dude, you'd better check yourself. Aunt Vicki is pissed. I think she's gonna drag Taylor Swift out of here by her ponytail!' That's when the couple left the party," the book says.
Taraborrelli wrote that Taylor was outraged that Conor had lied to her and made her a wedding crasher.
"How could you do that to me?" she asked through her tears.
The romance ended but Taylor said in the new book, "It was one of the best times of my life," while Conor said of Taylor, "She's a good person. I appreciate her."
As for the house Taylor bought near the Kennedy compound, the author has written that the star sold it a couple months later and made a million dollar profit.
She's currently dating actor Joe Alwyn.