Jealous Much? Katy Perry & Orlando Bloom Pack On The P.D.A. As Taylor Swift's New Video Drops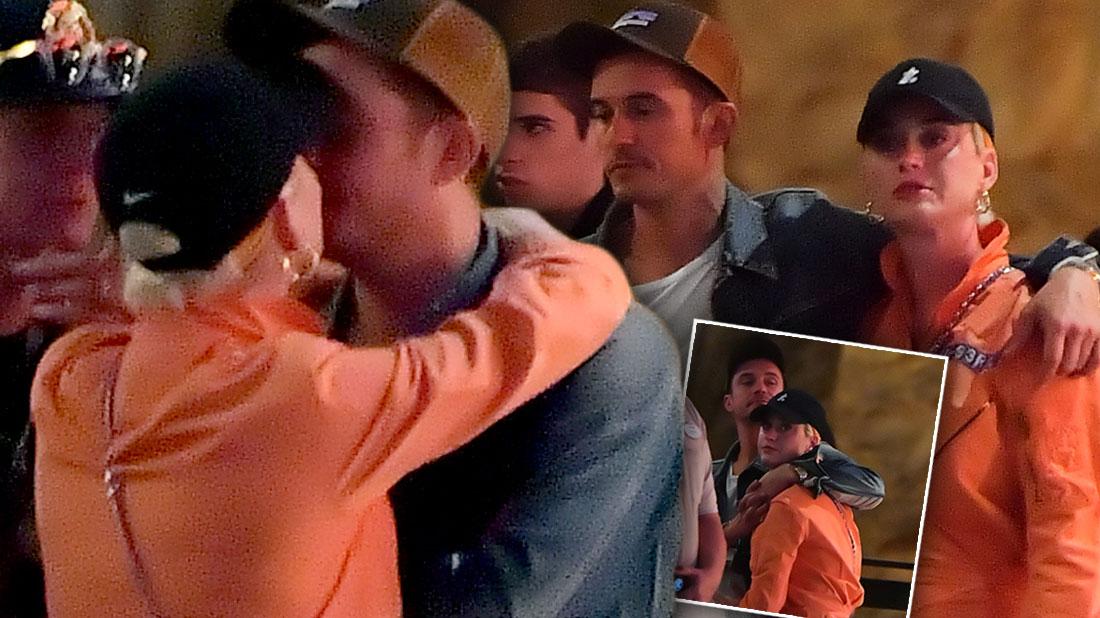 Move over Taylor! Katy Perry is swiftly trying to steal the spotlight back, sharing some highly visible P.D.A. with fiancé Orlando Bloom at Disneyland.
On Monday, June 17, Taylor Swift's cameo-filled music video for her new song "You Need to Calm Down" premiered to much fanfare. And among her celebrity pals dropping by was former frenemy Katy herself, dressed as a giant hamburger to compliment Taylor's costume of a giant box of french fries.
Article continues below advertisement
The duo walk toward each other and hug, swaying to the music. Boom: feud over!
Or is it? Just hours after the video dropped, RadarOnline.com obtained photos of Katy and Orlando swapping spit at Disneyland's new Star Wars: Galaxy Edge attraction.
The "I Kissed a Girl" singer was seen cuddling and making out with the Pirates of the Caribbean star before watching some fireworks.
As Radar readers know, there have been years of fireworks between Katy and Taylor, after the two had a falling out over some dancers that left Taylor's tour to work for Katy.
Taylor escalated the feud when she released her diss song "Bad Blood," while Katy hit back with her own diss track "Swish Swish."
That seems to all be in the past now, according to Taylor's new video. But the battle for the spotlight might be raging on, as these photos reveal.
Take a look back at the Taylor/Katy feud, its supposed truce and more of Katy and Orlando at the "Happiest Place on Earth" in this Radar gallery.
Family Affair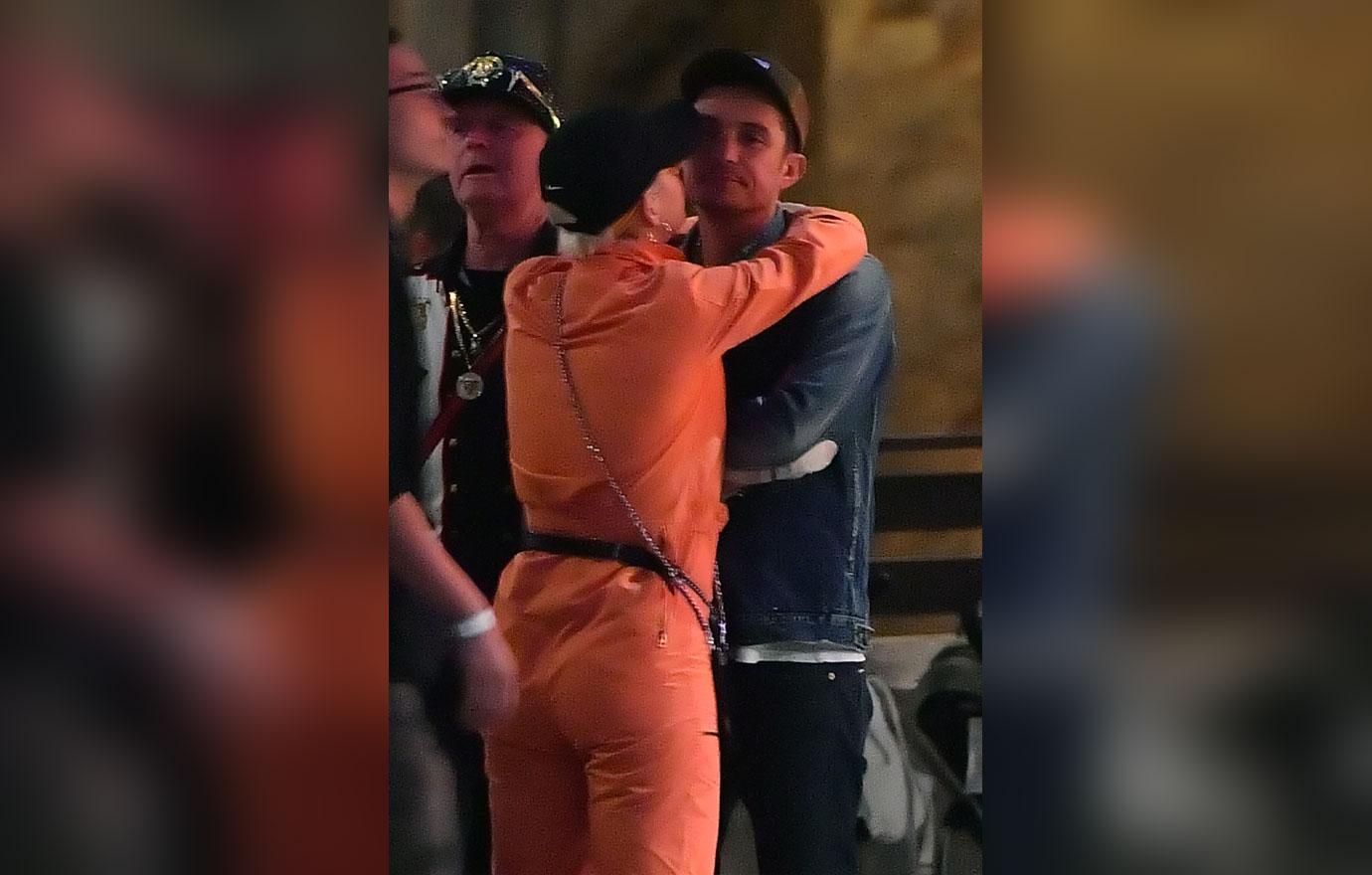 Katy and Orlando were joined by her parents and a couple of friends at Disneyland.
Article continues below advertisement
Dad's Day Alone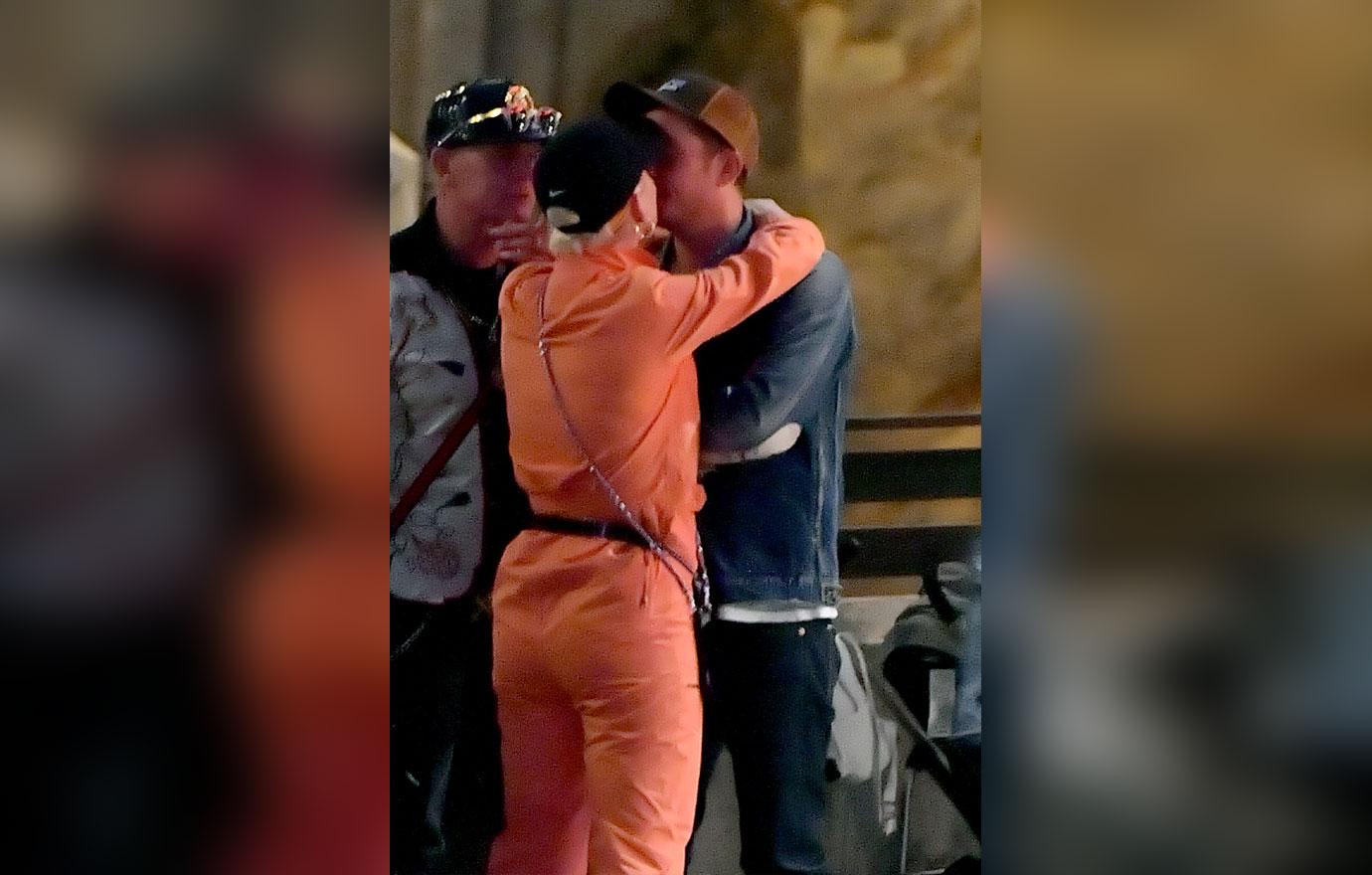 The group spent Father's Day evening without Orlando's son as they partook in some theme park fun.
Article continues below advertisement
Forcing Some Fun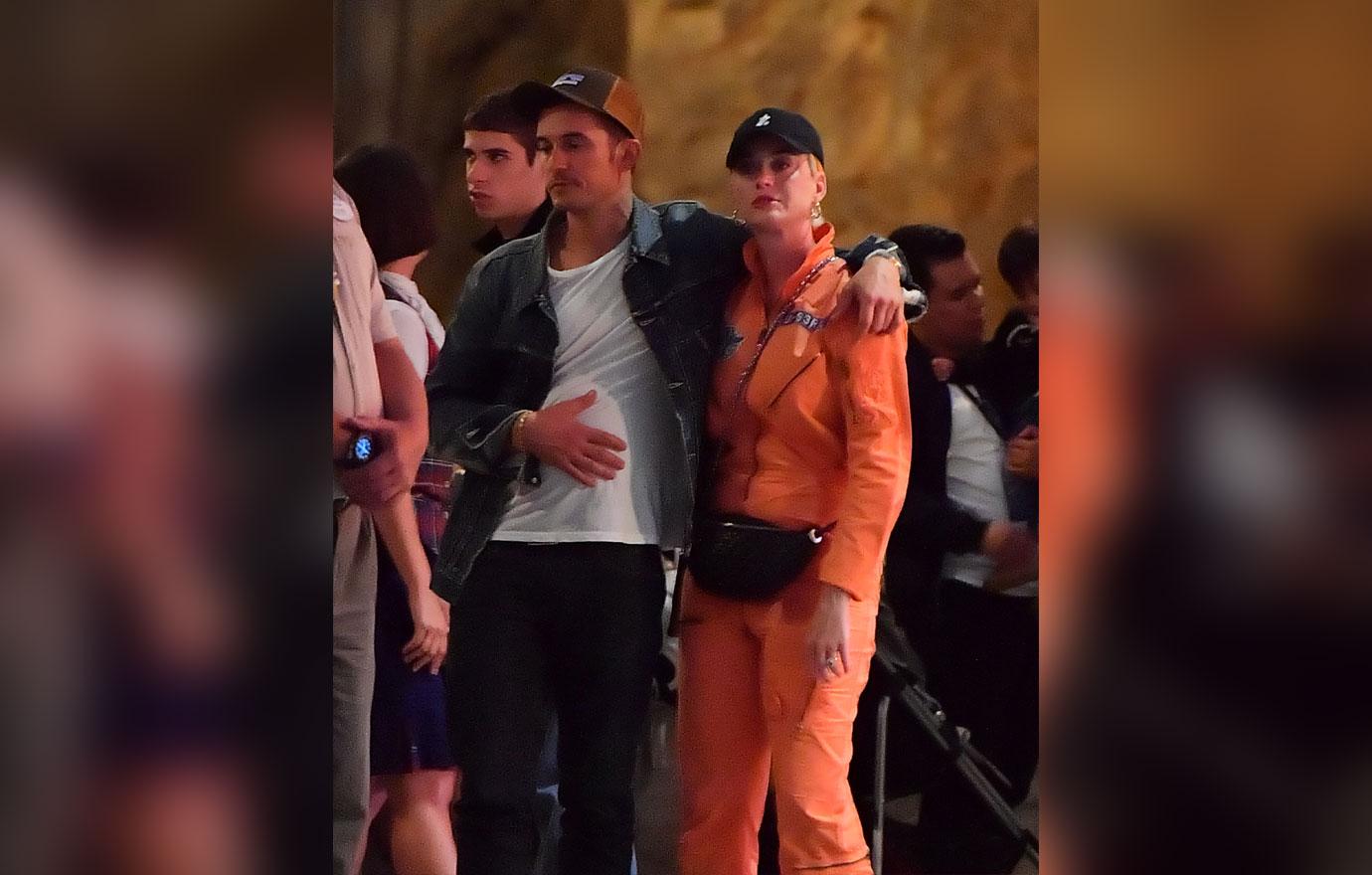 They were seen enjoying themselves in the new Star Wars land, where they rode the Millennium Falcon ride, and made lightsabers – at a pricey $200 each!
Article continues below advertisement
Bury The Hatchet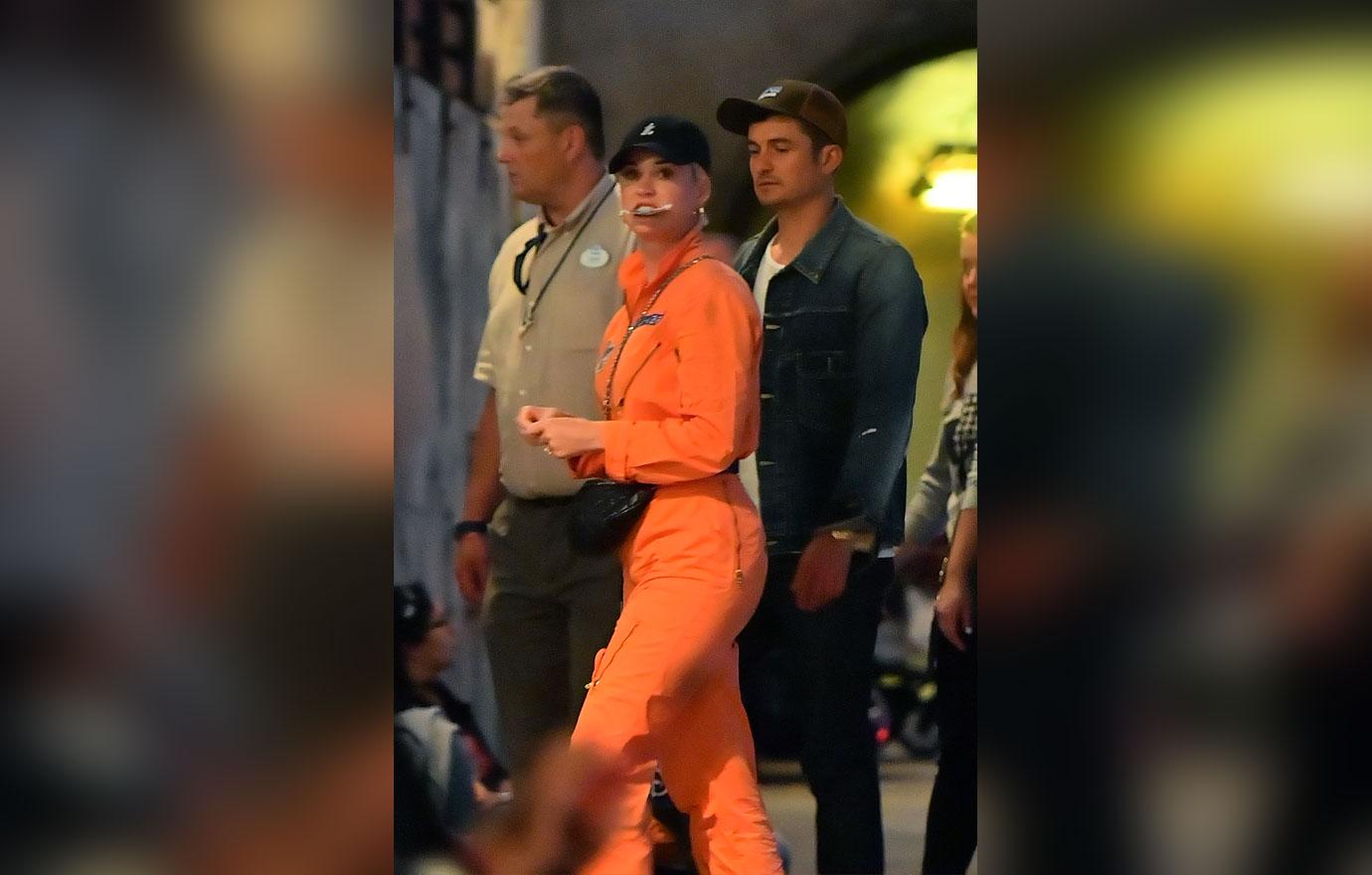 Katy and longtime frenemy Taylor began to bury the hatchet in May 2018, after years of feuding.
Article continues below advertisement
Olive Branch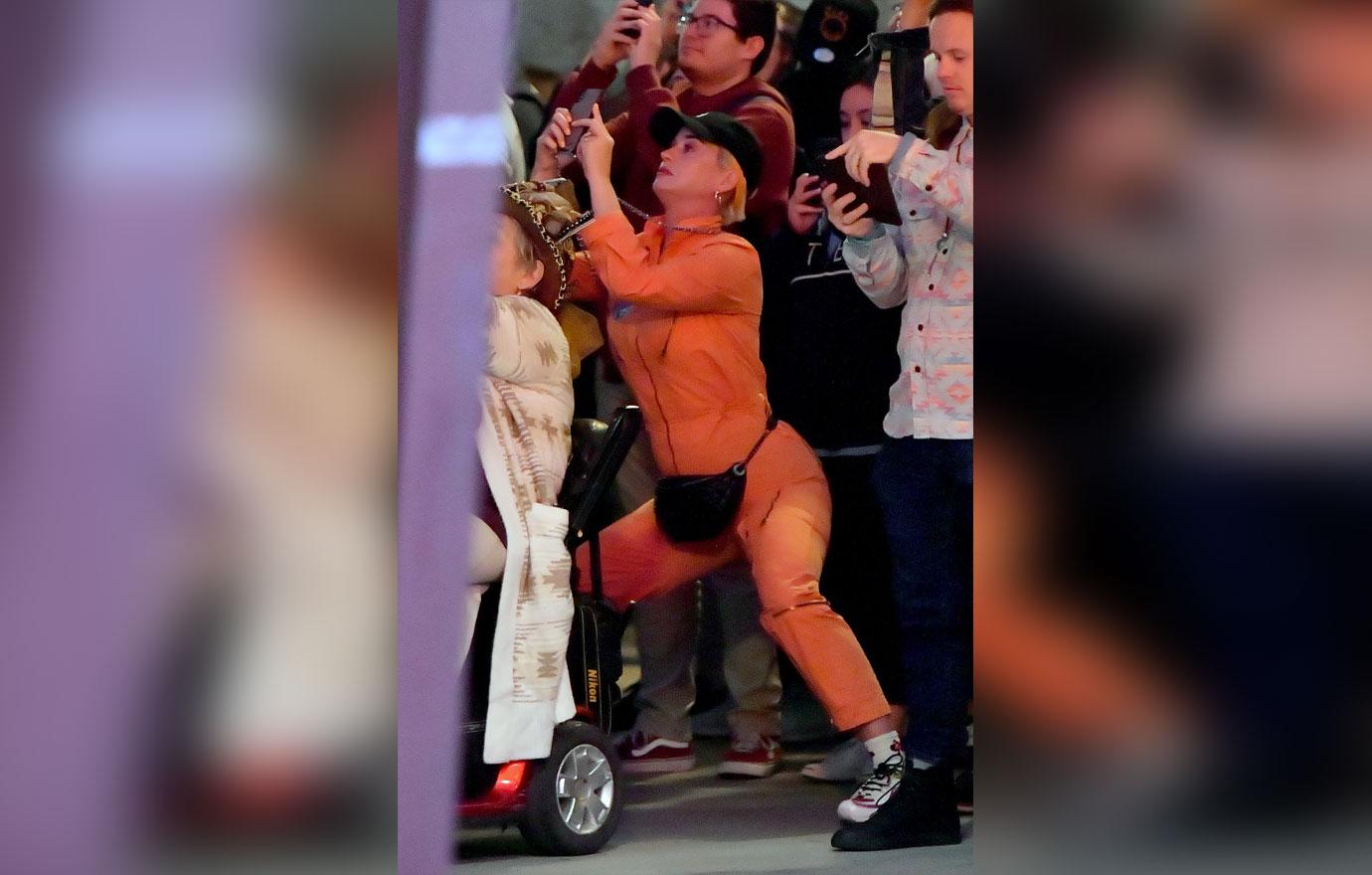 At the time, Katy sent Taylor an actual olive branch with a touching note on the opening night of Tay's Reputation Stadium Tour.
Article continues below advertisement
Please Note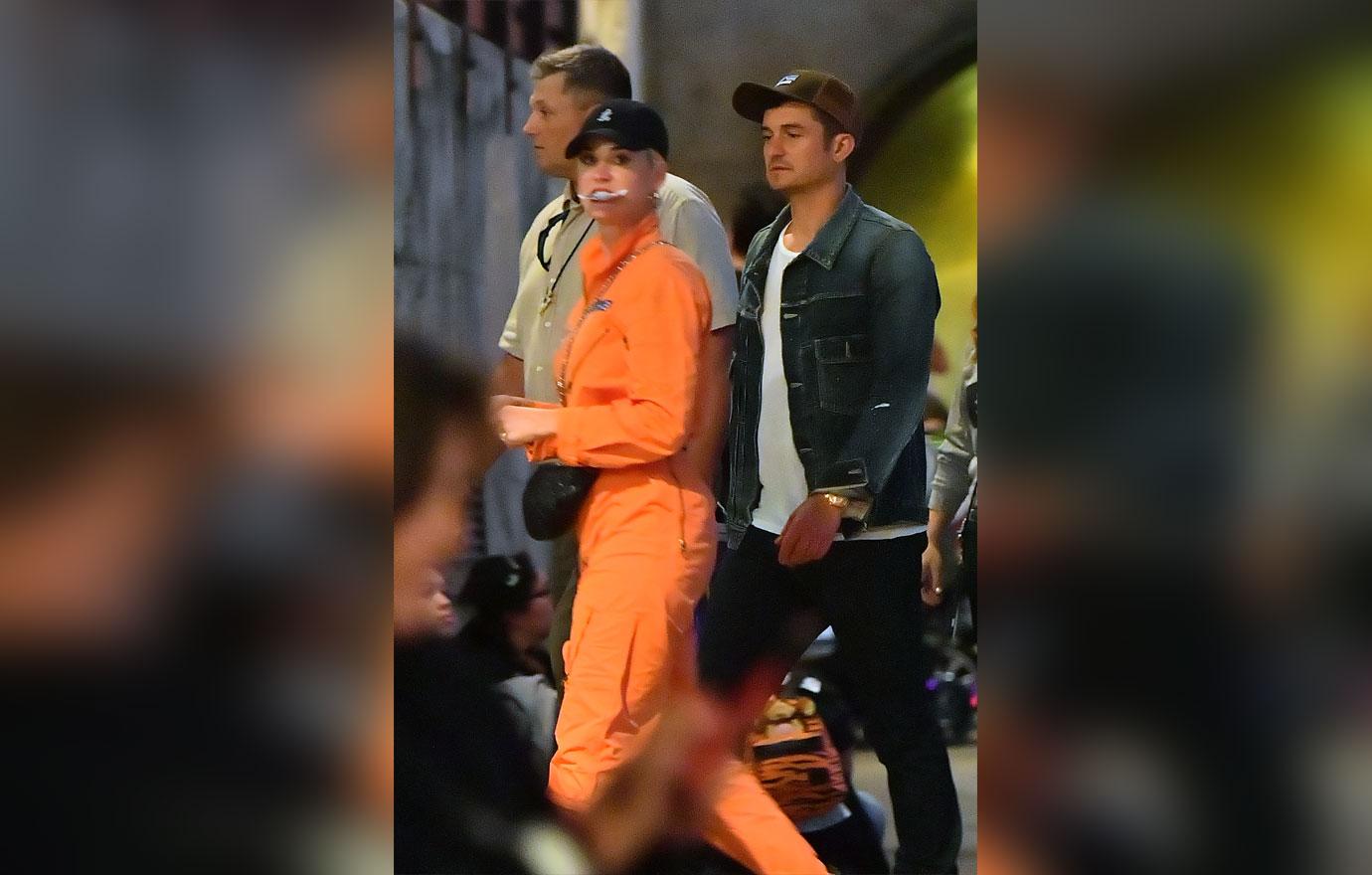 "Hey old friend I've been doing some reflecting on a past miscommunication…feelings between us I wanted to clear the air…," read Perry's note.
Article continues below advertisement
Taylor's Response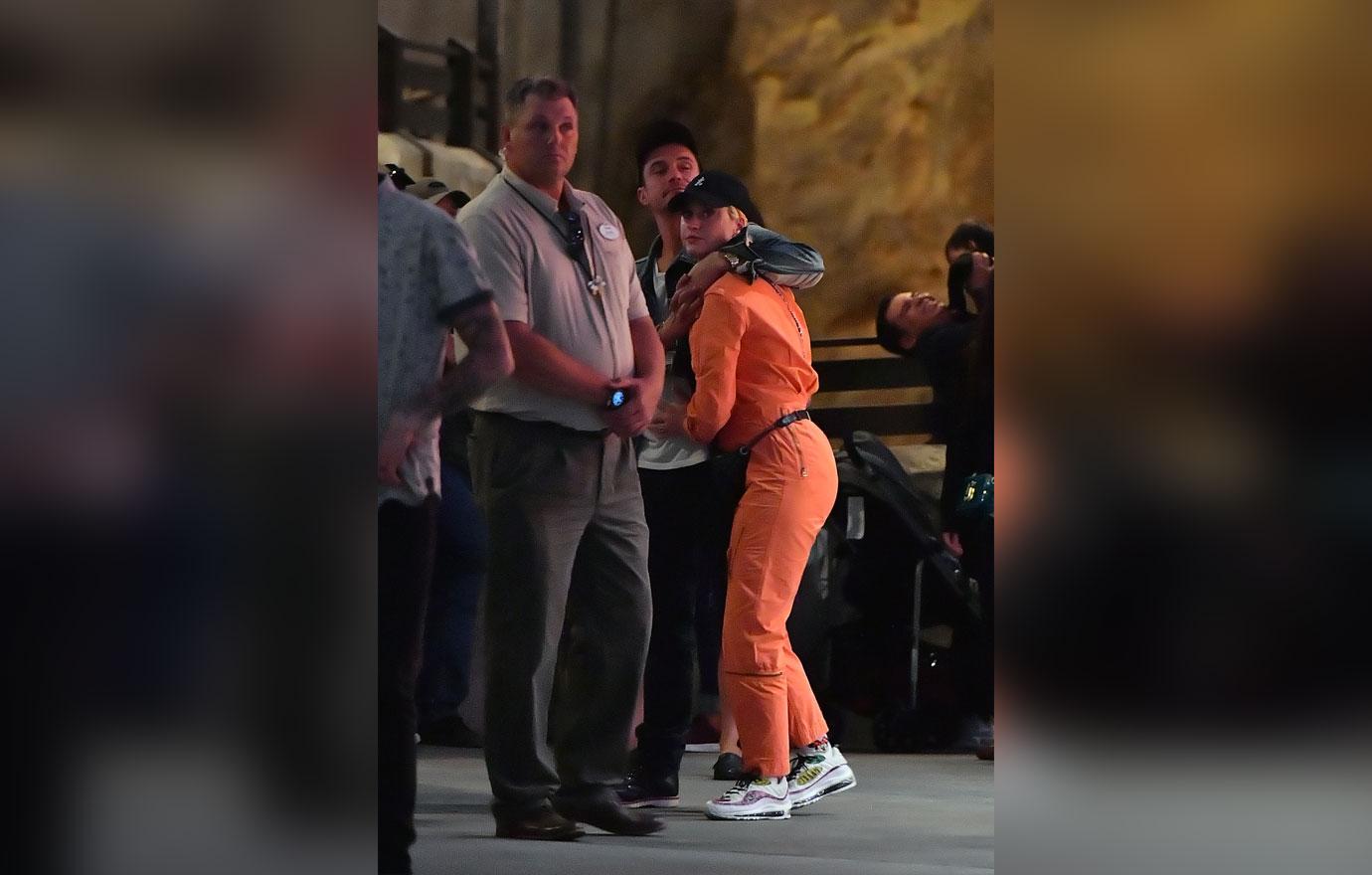 "Thank you Katy," Taylor responded on social media.
Article continues below advertisement
Cookie Love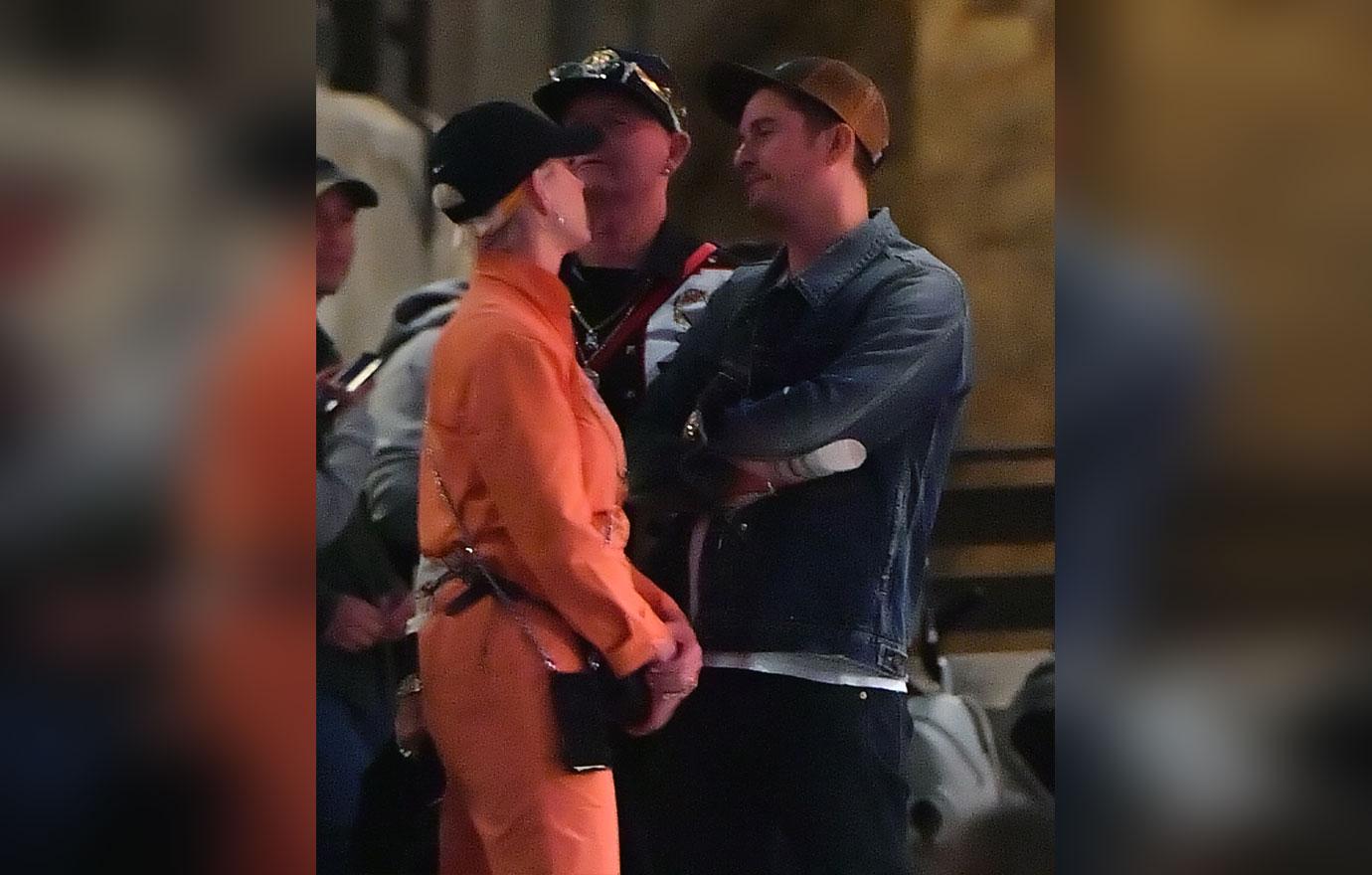 Earlier this month, Taylor sent chocolate chip cookies to the American Idol judge with "Peace at Last" spelled out in red frosting on the plate.
Article continues below advertisement
Costume Non-Competition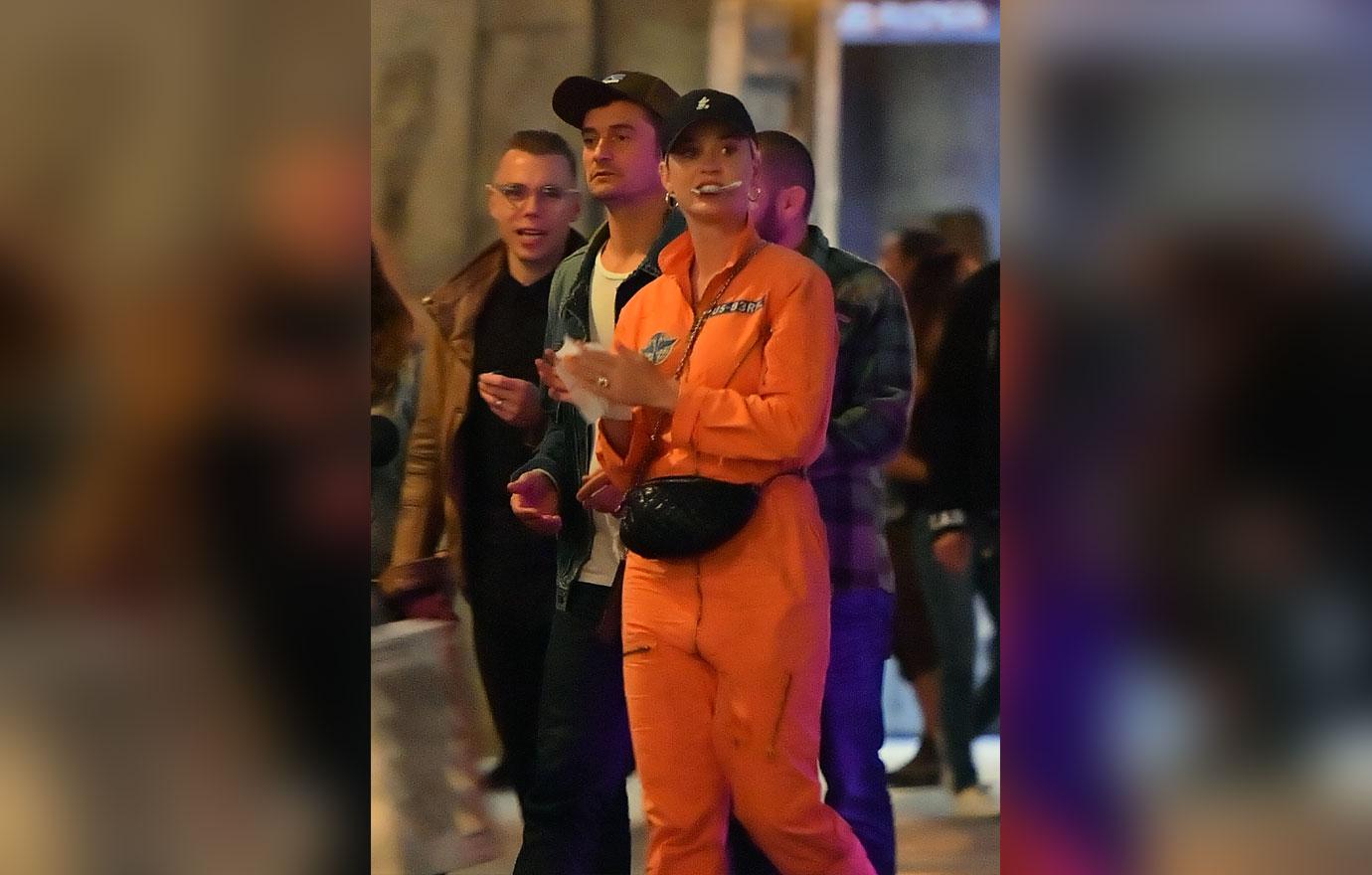 The appearance in Taylor's new music video, wearing complimentary costumes (Katy even wore the very same hamburger costume at this year's Met Gala) was supposed to be seen as an end to the petty rivalry.
Article continues below advertisement
Suspicious Timing?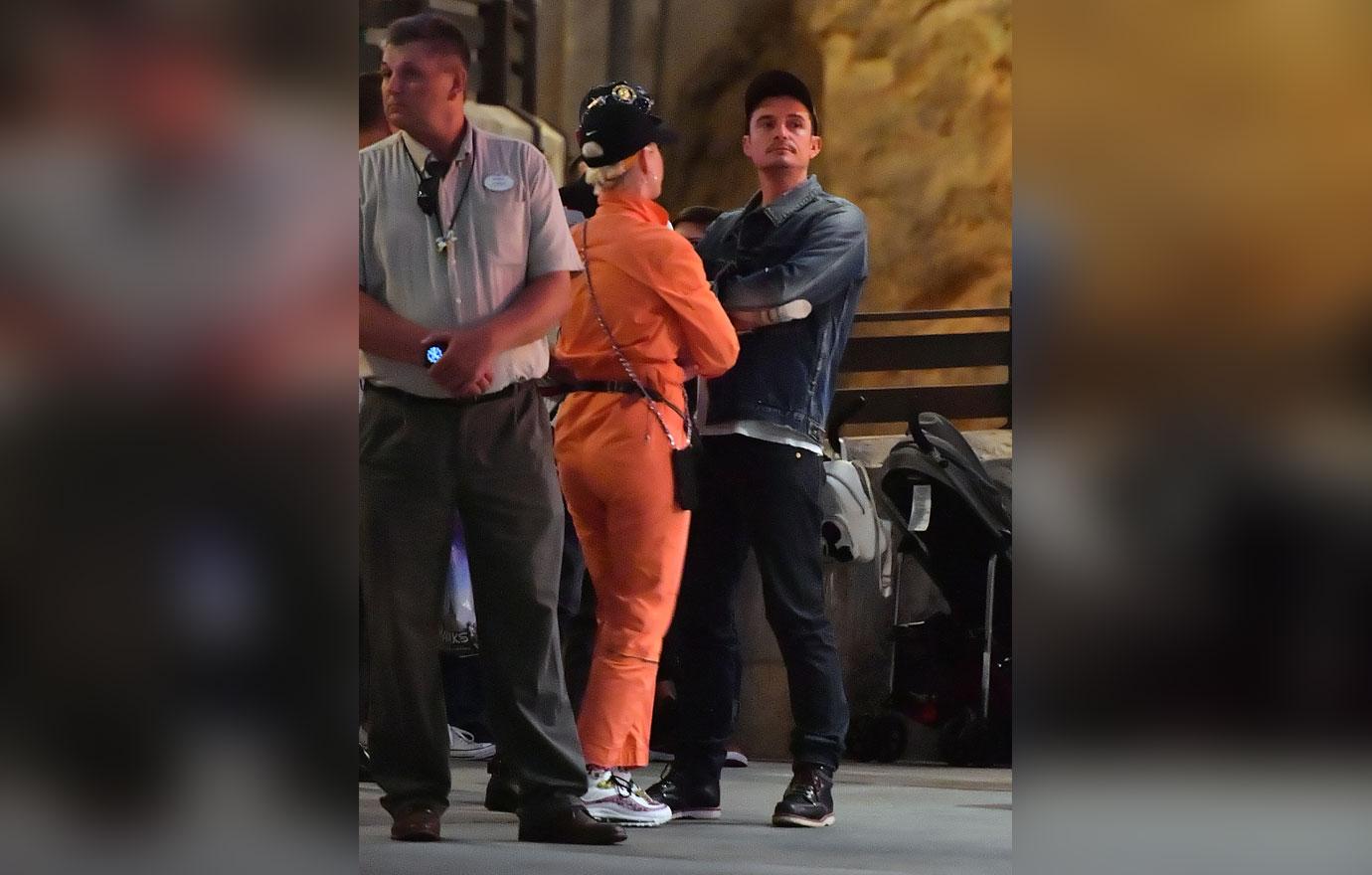 But as the two superstars battle for fans and the spotlight, could the suspicious timing of the racy Orlando-Katy pics destroy their newfound friendship?