Michael Jackson's Son Blanket In Cousin TJ's Care After Grandma Katherine Becomes 'Too Weak' To Parent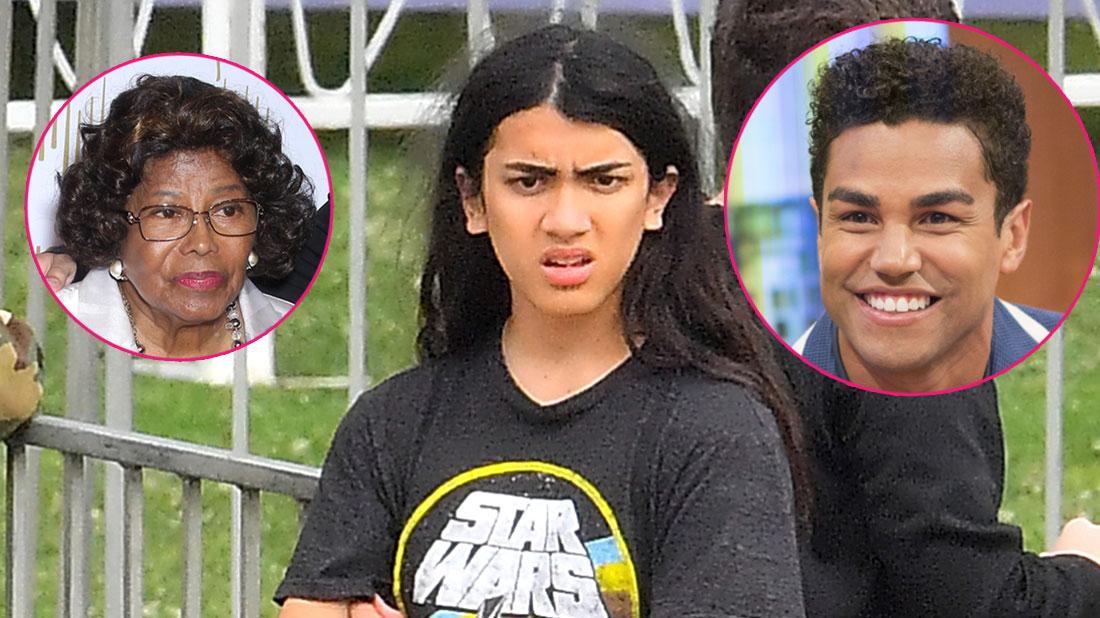 Michael Jackson's cousin TJ won extended guardianship over the late King of Pop's youngest son Blanket in court this week, and now RadarOnline can exclusively reveal the 17-year-old "can't wait" to get out of his current situation under the care of his grandmother Katherine.
Following MJ's tragic 2009 overdose death, the court appointed grandma as guardian of Prince, 22, Paris, 21, and Blanket, 17. TJ was appointed co-guardian at the time.
Article continues below advertisement
But in recent years, the 89-year-old ailing family matriarch has largely surrendered the guardianship to TJ.
"TJ has been a father figure to those kids since Michael's death and he always puts their needs before his own," a source told RadarOnline.com exclusively. "The current situation that Blanket has been in is not working for anyone, and they needed to get a different situation going stat."
Blanket was eager to get out of his current living situation, as he's been "put in the position to care for Katherine," who the source says was "too weak" and "has no energy."
"It was not at all fair," revealed the informant of the teen.
"Prince and Paris are not around much, and she relies on him to help her. But Blanket was not equipped to handle that role, and he shouldn't have to."
And it was the siblings Prince and Paris that pushed for the change. "They wanted him out of that environment."
As RadarOnline.com reported, Katherine has been in poor health for years. In January, sources told RadarOnline.com the elderly grandmother is in the care of private doctors after suffering a stroke.
An insider said she also has high blood pressure, a heart rhythm disorder and breathing issues.