Michael Jackson's Son Prince Graduates From College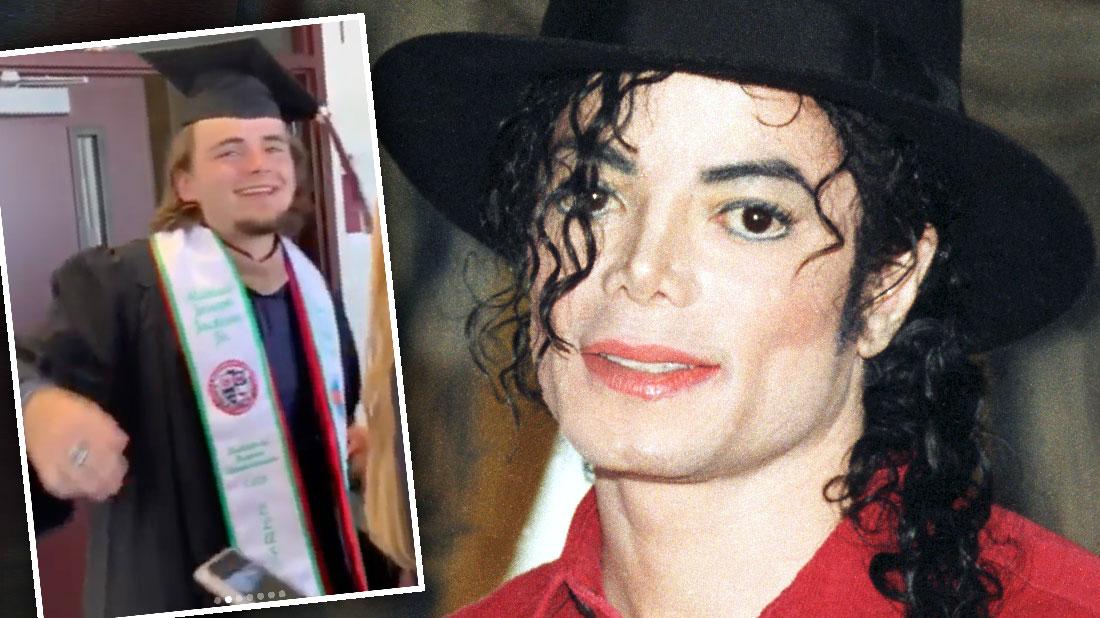 Michael Jackson's oldest child, son Prince, has graduated from college after the explosive HBO documentary Leaving Neverland rocked the famed family.
The late King of Pop's boy, now 22, received a Bachelor's degree in Business Administration from Loyola Marymount College in Los Angeles, family social media accounts revealed on Saturday, May 11, 2019.
Prince's cousin, TJ Jackson, tweeted a photo of himself and the graduate on Saturday, writing, "Prince, it's been a long road but you did it. Keep learning, keep growing and keep giving back! So so proud of you. I love you. #graduation #congrats #proudcousin."
Article continues below advertisement
Prince proudly wore his graduate clothes for photos, including for two on his own Instagram account with grandma Katherine Jackson.
His graduation was a happy moment for the family after controversial claims about Michael's alleged child molestation were made in Leaving Neverland.
The "Bad" singer's relatives have vehemently denied the allegations by Wade Robson and James Safechuck, who contend that Michael had molested them when they were little boys.
Prince and brother Blanket, 17, now known as Bigi, have largely stayed out of the spotlight, unlike their singer/actress sister Paris, 21.
Prince hasn't made a public comment about Leaving Neverland, instead focusing on finishing college.
Michael, who died tragically at age 50 in 2009 from an overdose of propofol and benzodiazepine given to him by his doctor Conrad Murray, "would be so happy just knowing that Prince is happy!" a source previously told Radar.
Article continues below advertisement
Prince told his Instagram followers that he rode his motorcycle to his graduation ceremony.
Scroll through Radar's gallery for more on Prince's academic reign!
Article continues below advertisement
Devoted Grandson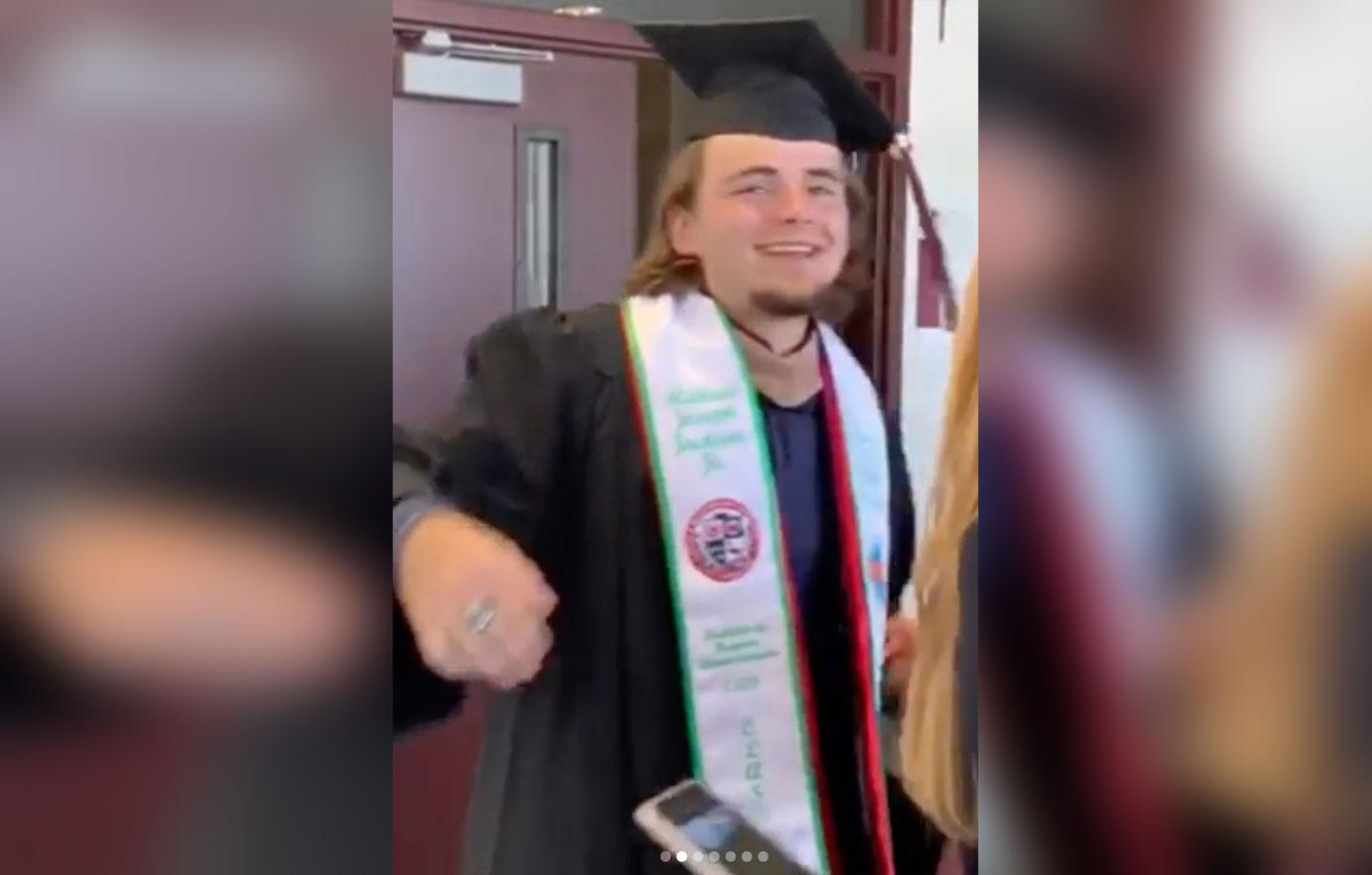 Prince posted an Instagram photo of himself wearing a cap and gown with his wheelchair-bound grandma Katherine. He wrote on Mother's Day, May 12, 2019, that he wanted to "celebrate some of the strongest women I have been fortunate to know and love so closely in my life and who deserve recognition on Mother's Day."
Article continues below advertisement
Family Pride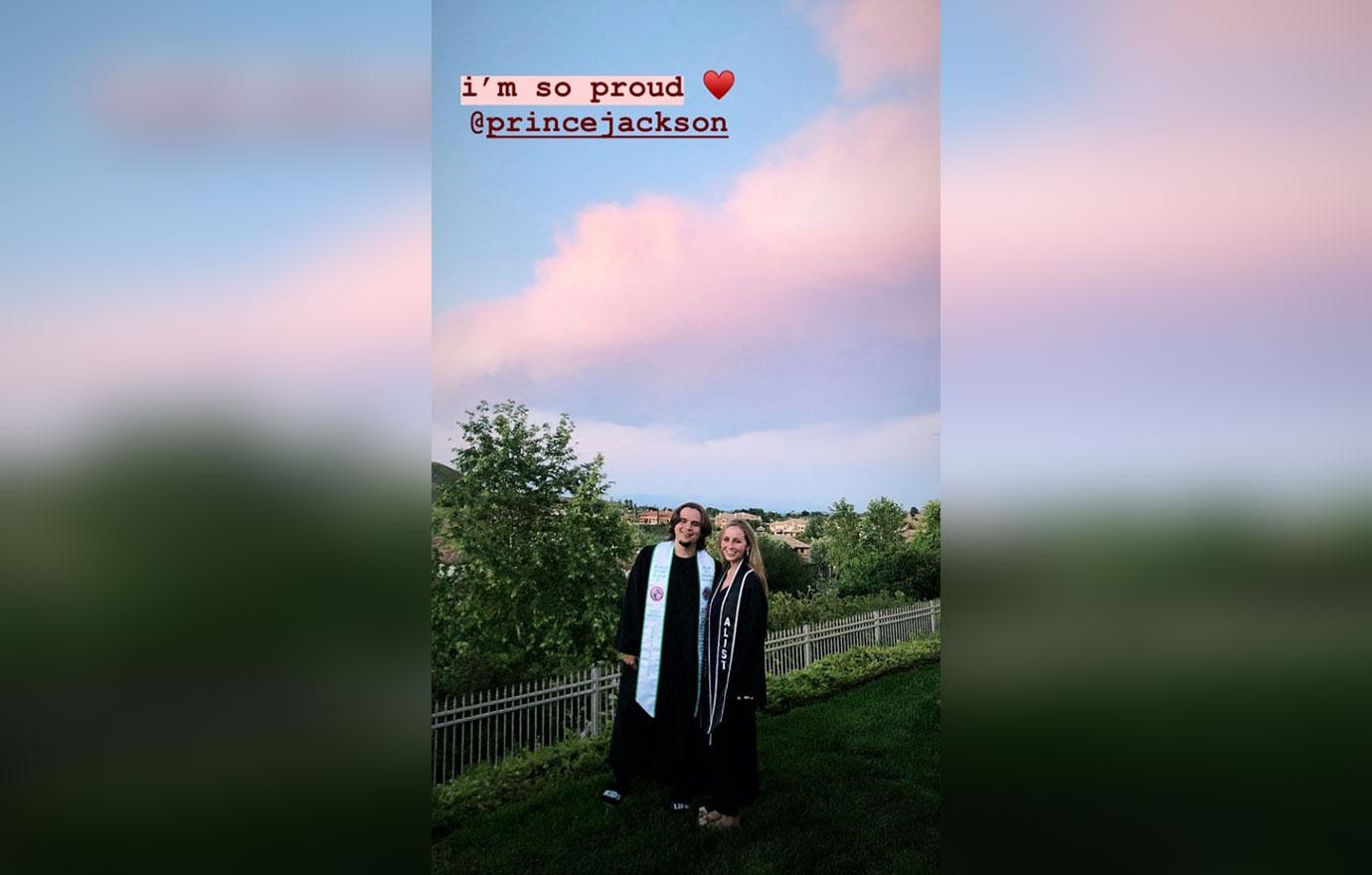 Michael's kids have gone through a lot and this weekend it was time to recognize Prince's achievement. While graduating, he stuck close to family matriarch Katherine, 88, who suffered a debilitating stroke, followed by a near heart attack in January 2019.
Article continues below advertisement
Action Jackson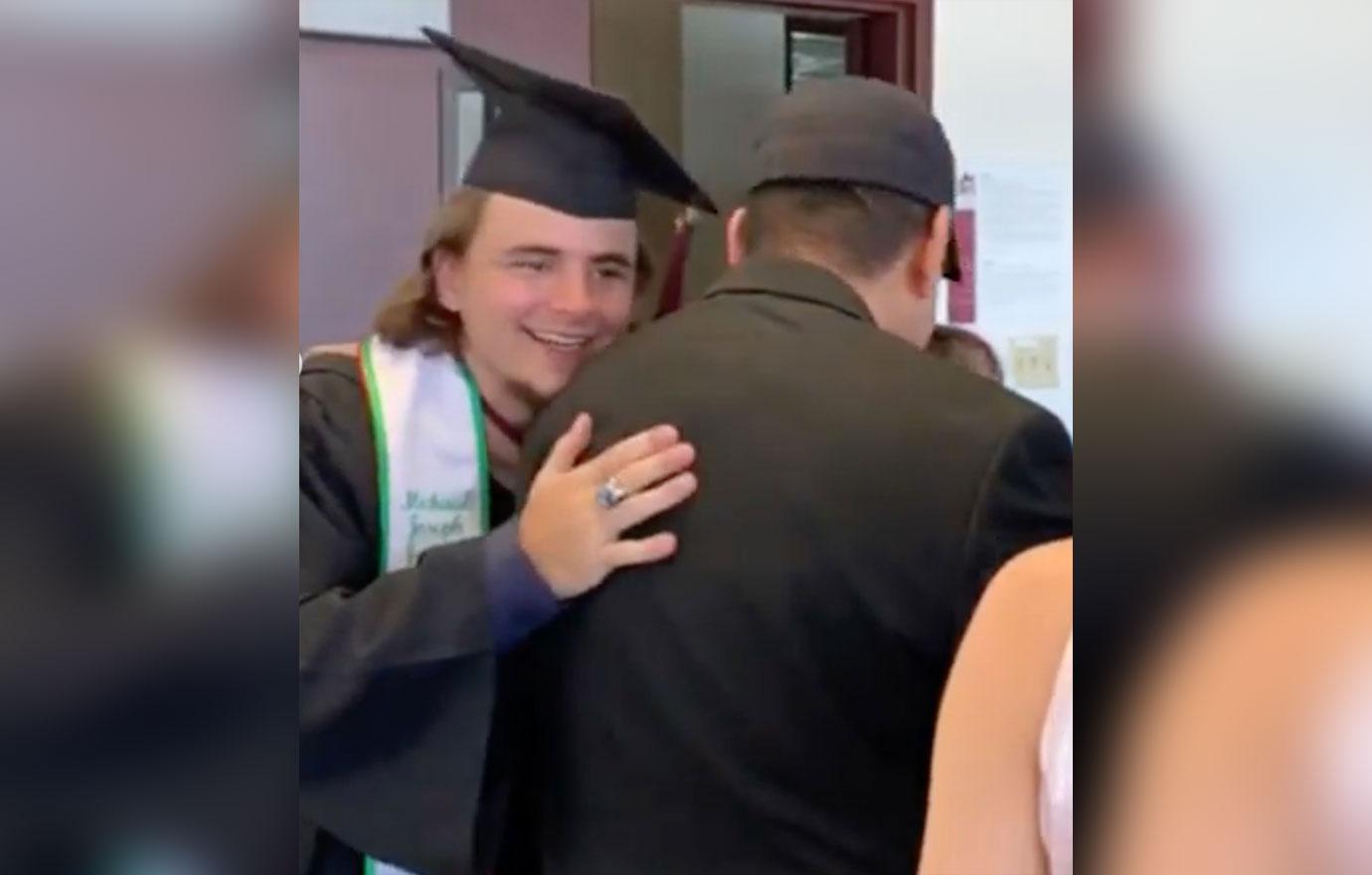 Prince, who was born in 1997 to Michael and his ex-wife Debbie Rowe, has so far concentrated on his studies instead of show biz. He wrote on social media that he'd graduated "Cum Laude" and "met so many people and learned so much" at college.
Article continues below advertisement
Long Road
Before going to Loyola Marymount University, Prince attended the Buckley School, known for its celebrity students. Upon becoming a college graduate, Prince wrote online, "I am proud of my degree as I believe it's a testament to my dedication and discipline."
Article continues below advertisement
Caring Brother
Article continues below advertisement
Hailing An Icon
Article continues below advertisement
He's Left Neverland
Prince and his siblings have ditched Michael's old home Neverland in Santa Barbara, California. The estate was abandoned by most of the family after the pop star's death and now it's been made notorious in the title for the HBO documentary. Prince is trying to move on with his life amid the controversy.