'Little Women' Star Christy's Ex Insists They Had Sex, Demands Spousal Support In Annulment Docs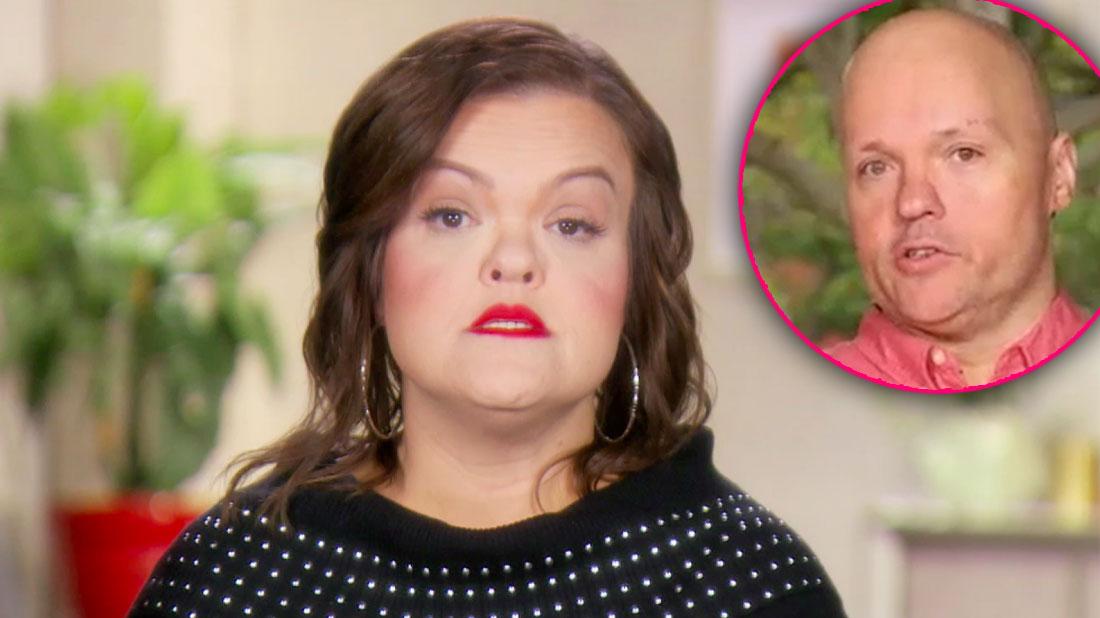 Little Women: LA star Christy McGinity filed for an annulment from her estranged husband, Todd Gibel, claiming they never consummated their marriage.
Now, Todd is fighting back by demanding a divorce, as he claims they did have sex throughout their 5-year marriage, RadarOnline.com can exclusively reveal.
In court papers obtained from Los Angeles Superior Court, Todd filed a response to her annulment on August 14, 2019.
Article continues below advertisement
In the response, he claimed the two separated on May 8, 2019, not April 17, 2019, which is the date Christy listed. He also claimed he moved to California in September 2013, not September 2014.
Todd claimed he took out a $22,000 loan against his 401K to pay for their first and last month's rent, and security deposit for their California apartment. He also used the money to buy furniture, kitchen appliances, televisions and more for their home.
After he moved out to California in September of 2013, he claimed to have helped Christy pay for attorney's fees for her two custody cases with another loan in the amount of $18,000.
He claimed Little Women: LA premiered shortly after they got married.
"Neither Petitioner or I 'knew the effect this show would have on the little people community' or any other community for that matter," the papers read, as Christy accused him of using her for fame. "We worked together as a team to make this happen and any success or 'celebrity status' that was obtained from this was as a result of the effort we both put into filming our parts of the first season of the Little Women: LA. I was in no way looking to defraud the Petitioner in any way."
Article continues below advertisement
He claimed his marriage proposal came long before any "celebrity status" was obtained by anyone.
"I proposed marriage to Petitioner because I truly loved her and wanted to spend the rest of my life with her," he wrote.
He then alleged her claim that they never had sexual intercourse is "just flat out false."
He explained how Christy, 42, struggles with computers and always had him do online processing for her, such as filing for her unemployment compensation. He claimed everything was done with her knowledge and consent.
He claimed tax information was thrown out by mistake, along with other mail that had been "sitting around forever." He also denied destroying utility bills.
He claimed he was a "very important piece" of Christy "gaining fame."
"The first three seasons of Little Women: LA followed not just Petitioner singularly, but also our relationship leading up tour wedding, our struggles to conceive a child naturally (which by the way can only be done by us having intercourse), our failed attempt to conceive a child through fertility treatments, and our exploration into trying to adopt a child. These struggles along with others also led us to appearing on Little Women: LA Couples Retreat, which could only have been done together."
Article continues below advertisement
He is asking for a divorce, citing irreconcilable differences. He is also asking for spousal support and is asking the court terminate her ability to be awarded support from him.
As RadarOnline.com reported, Christy filed for an annulment from Todd on June 21. She also filed for a Domestic Violence Prevention Order on May 9, 2019, which was granted.
She claimed when she told him the marriage wasn't working, he threw and broke household items, which he denied.
She also accused Todd off opening mail, medical bills and important tax information.
Christy alleged he became abusive during an incident that took place on Fourth of July weekend in 2015.
"Respondent took medication that was prescribed for me for pain in my neck," she said. "He then became violent. He started slapping me and holding me down, so I could not move."
Christy has since moved on and is now dating longtime friend Gonzo Carazo.