'Little Women: LA's Christy Claims Todd Beat Her, Popped Pills in Terrifying Brawl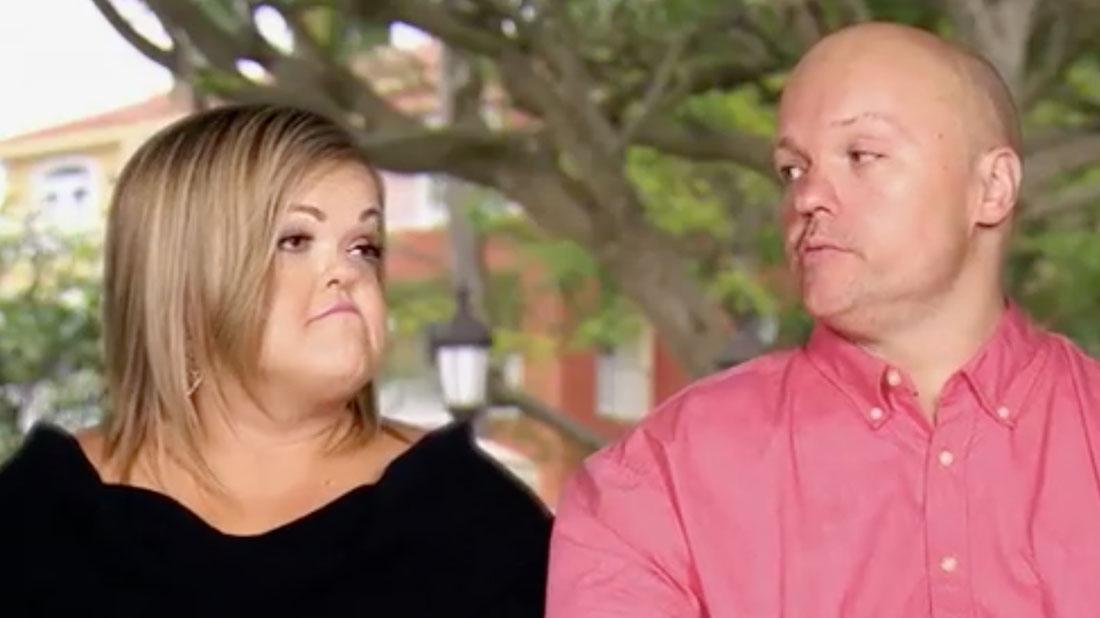 Christy Gibel has accused her husband Todd of domestic abuse, pill popping and more shocking behaviors in a bombshell restraining order. RadarOnline.com can reveal exclusive details on the Little Women: LA star's fight to protect her family.
In court papers obtained from Los Angeles Superior Court, Christy, 41, filed for a Domestic Violence Prevention Order on May 8, 2019. She asked that her daughter from a previous relationship, Autumn, 19, be protected in the order.
Article continues below advertisement
In Christy's declaration, she claimed Todd "has always had a volatile temper throughout the marriage." She said it came to an "all-time high" when she mentioned separation.
On or about April 18, 2019, I told respondent that our marriage was not working, and we should figure out our next steps," she claimed. "I mentioned that I was concerned for his wellbeing and asked him repeatedly to seek help – this was a common occurrence during our marriage. Respondent began to yell and threaten me. Even as far as to throw/break household items."
With her daughter present, the two left the home and visited her parents.
When they returned home days later, she saw Todd "opening all the mail addressed to me and the mail addressed to Autumn. From there, out of anger, he began ripping up the mail."
She claimed the ripped up mail included medical bills and important tax information.
"He has made derogatory remarks everyday about me, my makeup, cooking, weight and dyslexia," she alleged. "He has blackmailed me on numerous occasions to manipulate me into staying with him, he beats on my bedroom door late at night while I am sleeping, he has tried to barricade me out of our home several times."
Article continues below advertisement
As for her daughter, Todd has allegedly told her he is going to "put Christy in jail."
"He has harassed Autumn to the point where she has had multiple panic attacks a day," she wrote.
The reality star also accused him of stealing her medical prescriptions on numerous occasions.
She then revealed an alleged incident that took place Forth of July weekend in 2015 when the family was in San Diego.
"Respondent took medication that was prescribed for me for pain in my neck," she said. "He then became violent. He started slapping me and holding me down, so I could not move."
Her daughter contacted security.
"I am fearful of respondent and afraid what he will do if I am not granted protection," she wrote. "Respondent has mentioned that he is depressed and working with a therapist. His mental state makes him unpredictable."
She also claimed he hacked into her computer and posted private messages on his Instagram account.
She provided screen shots of Todd posting messages between her and another man. In the caption, he accused her of Facebook messaging his ex-wife, saying she was going to send her his daughter's ashes to her so they could "film a special."
Article continues below advertisement
"Who does that?? That's f**king sick," he wrote.
He also accused her of starting an online affair with another little person from New York.
The request has been temporarily granted with an upcoming court hearing scheduled for May 29, 2019.
Todd is ordered to stay at least 100 yards away from Christy and her daughter. He has also been ordered to refrain from making social media posts directly or indirectly referencing Christy.
The Blast was the first to report on the restraining order.