Briana Banned! Defendants Want Renee Testimony Excluded From Sexual Abuse Trial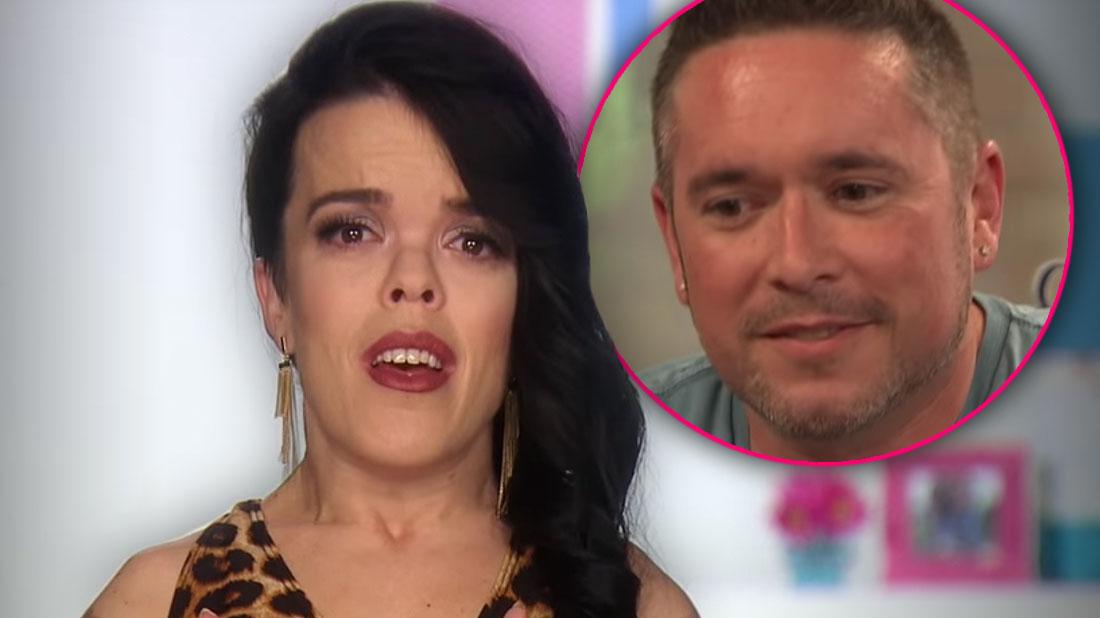 Ex Little Women: LA star Briana Renee has teamed up with the woman accusing her ex-husband Matt Grundhoffer of sexual abuse, as she is expected to testify at trial via video deposition. But now, RadarOnline.com can exclusively reveal Defendants in the case want her and his sick messages excluded from trial!
The Plaintiff, who RadarOnline.com has chosen to not name, sued State of Washington; Department of Social and Health Services; and Child Study and Treatment Center on June 4, 2018.
Article continues below advertisement
She claimed Grundhoffer, who worked as a counselor at the center, engaged in a sexual relationship with her when she was a minor patient at the facility in 2009. Grundhoffer was not individually named as a Defendant or criminally charged.
In the Defendants' Preliminary Motions To Exclude Certain Evidence filed on May 7, 2019, they are asking for the Court to approve the order prohibiting the Plaintiff from introducing or advancing certain evidence at the trial, which is scheduled for June 3, 2019, including testimony from witness Renee, whose real last name is Kealiher.
"Ms. Kealiher has no personal knowledge of any of the facts that she can speak to relevant to this case," the court papers read. "She didn't become involved with Mr. Grundhoffer until August 2014. Additionally, Ms. Kealiher's testimony is based entirely on hearsay from Matthew Grundhoffer, her husband, that occurred privately between the spouses during the course of their marriage."
They then argue that under "the marital privilege," Renee is "precluded from disclosing privileged communications between herself and her spouse without his consent."
Article continues below advertisement
The Defendants claim Grundhoffer has not consented to disclosure of information that he provided in confidence to Renee during the marriage.
The sexual messages Renee discovered between Grundhoffer and other adults were then mentioned.
"These messages, which Plaintiff has identified as Exhibit 2 to her deposition, were obtained by Ms. Kealiher from Mr. Grundhoff's phone during the course of the marriage," the papers read. "She first used these text messages in support of an application for a Domestic Violence Restraining Order and later provided them to Plaintiff in response to inquiries. She has no personal knowledge about the participants in those messages or the meaning or context of these messages."
The Defendants claim Renee, 36, had no authority to waive the rights of the individuals in the messages when she disclosed them to the Plaintiff. While the messages are "distasteful," they claim there are "no crimes committed in those messages."
"The only purpose for Ms. Kealiher to testify is to further punish her now ex-husband, attempt to introduce irrelevant, hearsay testimony about events, which she acknowledges she has no personal knowledge to taint the jury against Mr. Grundhoffer," the court papers read. "This evidence is inadmissible and should not be admitted."
Article continues below advertisement
The Defendants are asking for her testimony be excluded as well as any reference to their relationship.
In Renee's court deposition exclusively obtained by RadarOnline.com, she provided sick messages allegedly found on Grundhoffer's phone to multiple women.
While RadarOnline.com has chosen not to reveal the disturbing messages, he described his lust for incest, bestiality and pedophilia.
She explained how messages involving pedophilia included mention of his own son, then 12, from a previous relationship.
"Saying he's a sexual deviant, he's got an addiction, he can't help himself. You know and then this stuff… including bestiality and children," she said. "I only saw or knew anything that disturbing once he had been out of my house. It was a few days later that I saw this on Facebook."
Renee filed for divorce from Grundhoffer in November 2017. Then in December 2017, she filed a request for a domestic violence restraining order against him for her and their son Maverick.
In the restraining order, she claimed she found disturbing sexual messages between Grundhoffer and another woman that allegedly involved bestiality and the proposal of sex acts with minor children, including the proposal of involving sex acts with his minor child from a previous relationship. The restraining order was granted for five years.
In Grundhoffer's deposition, it was revealed he had sexted the Plaintiff during his relationship with Renee.