'Little Women's Christy Gibel Slaps Todd With Restraining Order Request Amid Marital Issues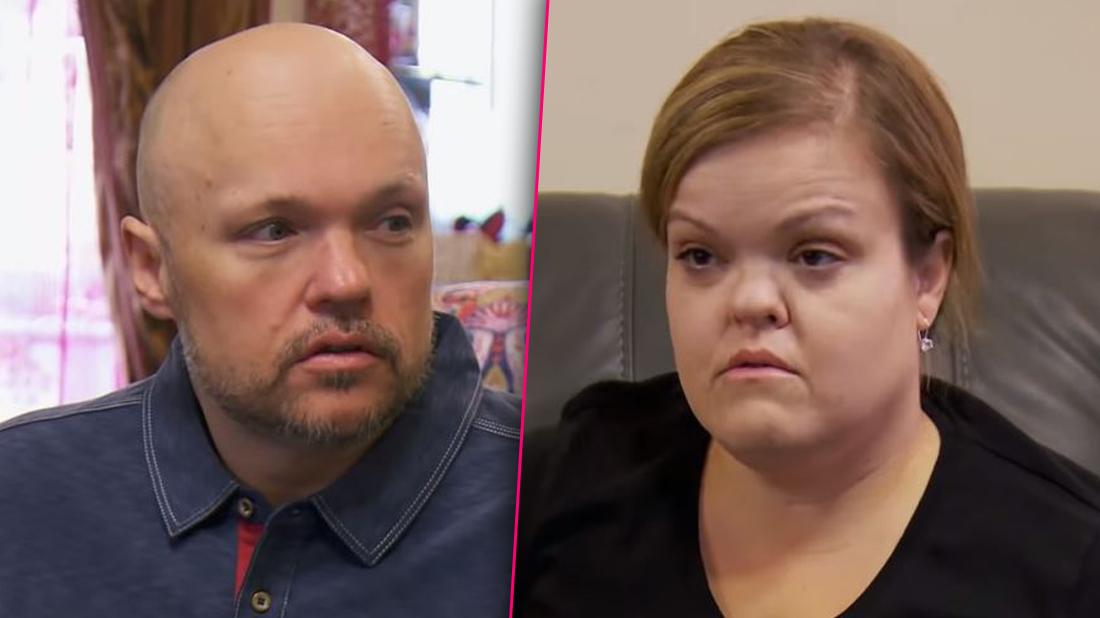 After years of marital issues, Little Women: LA star Christy Gibel has filed a request for a restraining order against her husband Todd. RadarOnline.com can reveal exclusive details on the shocking court filing.
Christy, 41, filed a motion for a domestic violence prevention without minor child on Wednesday, May 7 in Chatsworth Courthouse in Los Angeles.
A restraining order hearing for the request has been set for Tuesday, May 28.
Article continues below advertisement
A source close to the reality star told Radar that she's "worried about his temperament."
"Their marriage is dissolving," the insider said. "She wants him out of the house. She wants her house back since he's never contributed anything!"
Their marriage breakdown has been filmed for Little Women: LA. On a recent episode, Christy revealed her frustration over her husband being unable to get skin removal surgery because he refuses to get knee surgery first.
"If only he listened to me years ago about this, he could get the skin surgery with me, but instead he has to get his knee done, and then his skin surgery, and that's just a pain in the a**," Christy yelled. "I can't do this anymore. And I want to participate in things and I feel like I can't because he can't."
On a June 2018 episode, Christy revealed she is ready to divorce her husband.
"It's gotten bad between Todd and I, I'm going to be honest with you," she told friend Tonya Banks. "The other day I was talking to him, and he wasn't even paying attention to me. He doesn't love me as much as I love him."
She added, "We're at a really low point. I'm ready to call it quits!"
In 2017, a source told Radar their marriage is in "limbo."
Todd isn't the first Little Women: LA husband to be hit with a restraining order request.
Ex co-star Briana Renee filed one against estranged husband Matt Grundhoffer after filing for divorce.
In the restraining order, which was granted for five years, she claimed she found graphic sexual messages between Grundhoffer and another woman that allegedly involved bestiality and the proposal of sex acts with minor children, including the proposal of involving sex acts with his minor child from a previous relationship.