'Home Town' Star Ben Napier Told To Lose Weight Or Risk Death, Father Says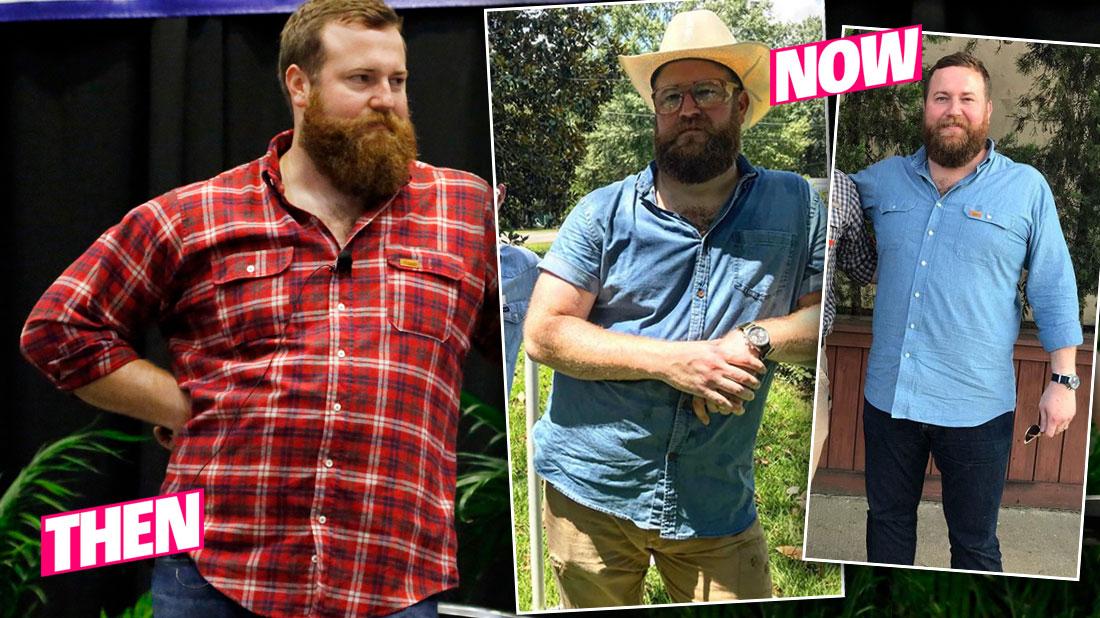 Ben Napier needs a new nickname!
The host of HGTV's Home Town is known as "Big" to his friends and family, but that moniker isn't quite as appropriate anymore, since the 6' 6" star shed over 60 lbs. during the past year.
Napier, 36, now weighs 285 lbs.
In an exclusive interview with RadarOnline.com, his father, Pastor Wayne Napier, said he is delighted at his son's new slimmer physique, revealing Ben was told by doctor he needed to lose weight or risk death.
Article continues below advertisement
"I was really worried about Ben because we have heart disease in my family, it is a genetic thing," Wayne revealed, admitting that he had a triple by-pass surgery in 2014, at the age of 60.
Pastor Wayne and his wife Bennie had four sons: Sam, Ben, Tom and Jessie, and they are all large men.
Wayne says his son's drastic weight loss wasn't just a personal decision.
Ben's weight has always fluctuated, and at one point he tipped the scales at over 370 lbs. But he says that he got serious about his health in 2018, following the birth of his daughter Helen.
"Ben is a huge man and his doctors told him he had to lose weight or he might not see his little girl Helen grow up," Wayne said. "He loves his little daughter and her mom Erin and he wants to be around a long time for both of them."
His doctors had long warned him that his body and heart would struggle to cope with that excess weight being he was also so tall.
Even wife Erin confessed that she feared she might lose the love of her life because of his bulk.
Article continues below advertisement
"I used to have this recurring dream that we go to the doctor and he tells us that Ben's heart is failing and he doesn't have much time left," she revealed.
"In one dream, I threw a 'going away' party for him where everyone he'd ever known came to send him off, say their goodbyes, and I kept my arms around him, my ear to his chest so I could hear the steady beat of his heart. I would wake up in a cold sweat with tears in my eyes."
Since changing his eating habits and increasing workouts, the proud papa pastor has praised Ben's new look.
"I had my warning and I'm delighted that Ben and my other sons have been paying attention to their blood pressure and weight because it is very important," Wayne admitted.
"I love all my sons and I am proud of what Ben has achieved – we just want to make sure that he is around a long time for his family."