Another Sports Star Dies Young! Ex-NY Giants QB Jared Lorenzen Gone At Age 38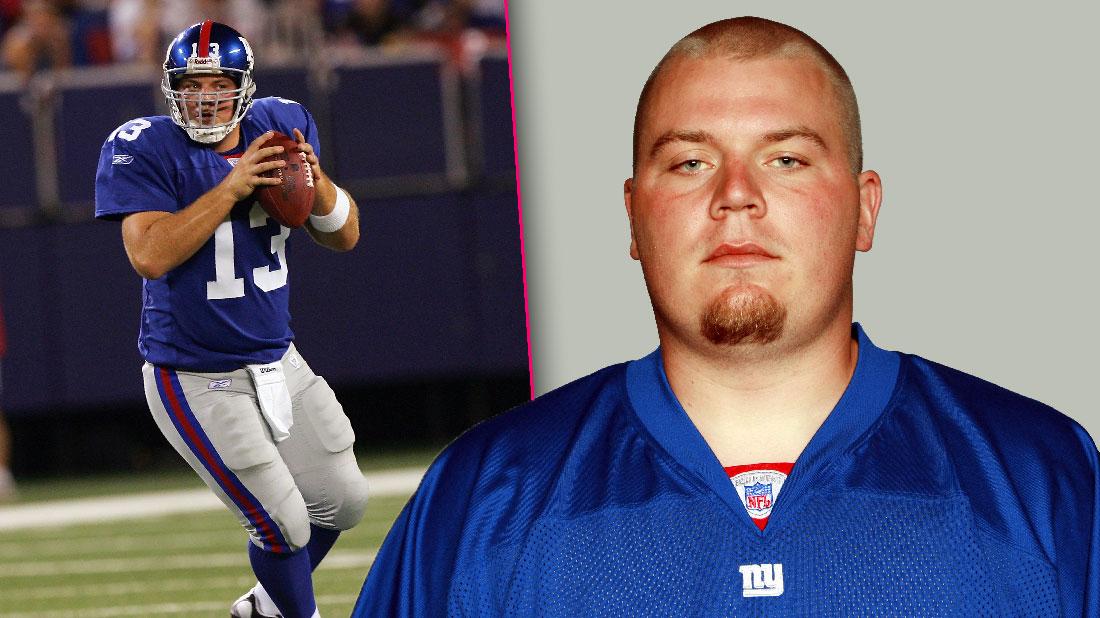 Former New York Giants quarterback Jared Lorenzen died Wednesday, July 3, of multiple health issues at age 38.
Lorenzen had been in the hospital since last Friday, when he was admitted to a hospital ICU for an infection, kidney and heart issues, said his mother, Janet Hermes.
She told KentuckySportsRadio.com reporter Matt Jones in a statement: "It is with heavy hearts that the family of Jared Lorenzen would like to extend our sincere thanks and appreciation for all of your support and prayers over the past six days."
Article continues below advertisement
Lorenzen's death has sports fans reeling after the shocking news this week that Los Angeles Angels of Anaheim baseball pitcher Tyler Skaggs had died at age 27.
As RadarOnline.com reported, Skaggs' autopsy has been completed and the toxicology report is pending.
Now Lorenzen has passed away.
The big beefy football star had a cannon arm and was known as "the Hefty Lefty."
But by 2008, Lorenzen had left the NFL and scraped for work.
In 2014, he played for the Continental Indoor Football League's Northern Kentucky River Monsters at 320 pounds.
But after he broke his tibia while competing, his football days were over.
In 2017, Lorenzen reached 500 pounds and embarked on a weight loss program.
A year later, the ex-athlete said he'd lost almost 100 pounds.
Lorenzen played for Kentucky before signing with the New York Giants in 2004. "We lost a great one too soon today. Our hearts are with the Lorenzen family," the University of Kentucky Football team tweeted.
Famed quarterback Eli Manning mourned the former fellow Giant, writing on social media.
"Jared was a great teammate and friend," Manning said. "We competed against each other in college and came to the Giants together. My thoughts and prayers go out to his family. I will always remember his competitive spirit and his good nature. Jared has left us all way too soon."