Simon Cowell Ruining 'Handsome' Face With 'Poorly Placed Fillers' & Botox, Docs Claims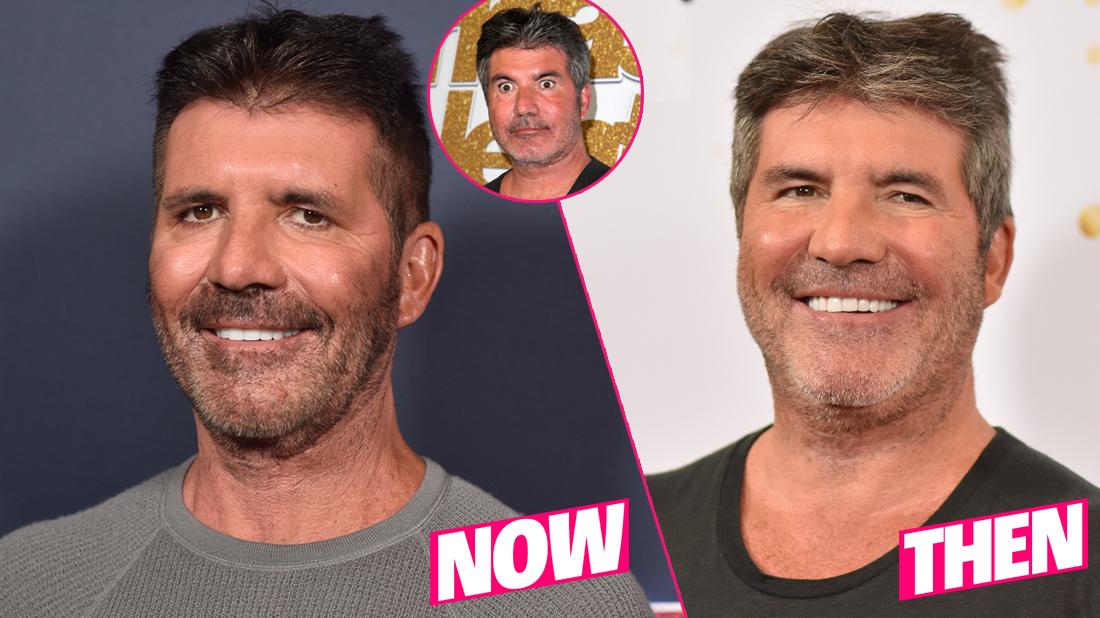 Simon Cowell looked dramatically different when he appeared on a recent red carpet during the America's Got Talent live shows.
Though the 59-year-old music producer attributed his altered appearance to a "20 pound weight loss after going vegan," several of the nation's leading plastic surgeons told RadarOnline.com exclusively that dieting has nothing to do with his freaky new face!
America's Holistic Plastic surgeon Dr. Anthony Youn has not treated Cowell, but he knows bad work when he sees it!"I think he's had some bad Botox. If Botox is injected too far out on the side of the forehead, it can cause the forehead and eyebrows to droop," Dr. Youn said.
Article continues below advertisement
Dr. Youn is not the only expert that believes Cowell's new look is the result of bad Botox. Aesthetic Injector Kristina Kitsos, RN, MBA has worked on A-list celebrities in Hollywood, Calif. for 15 years. Although she has not treated Cowell, she gave her expert opinion after viewing a series of photos of the past several years.
Seeing the differences, she agreed that Cowell has gotten some bad work done.
"Simon Cowell has had too much Botox in the lateral forehead, causing the sides of his eyebrows to droop down like that. I strongly advise my clients to do a little and add to it if necessary, therefore they look rested and natural. This is definitely a case where less would have been more," Kitsos told Radar.
Click through 7 shocking photos of Cowell to find out what else he's likely done wrong in the plastic surgery department.
Nice Try!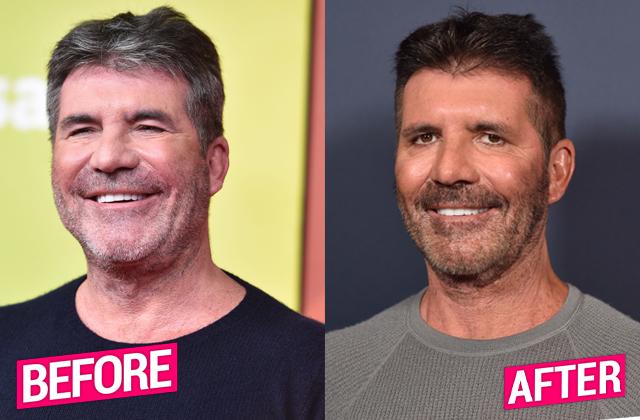 "First, let me say I admire all that Simon has done and appreciate his need to stay fresh, healthy and handsome for the cameras," Kitsos said.
Article continues below advertisement
Filler Faux Pas!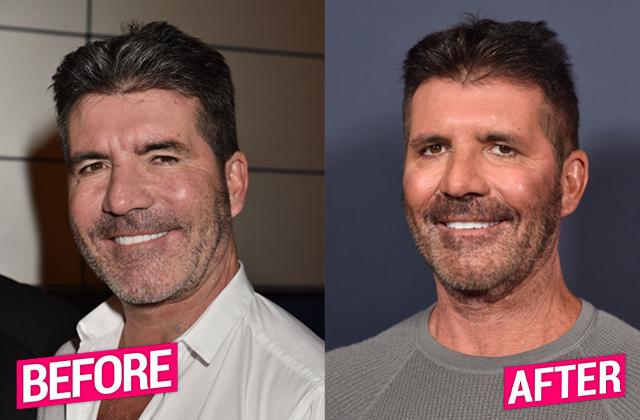 "But after seeing these photos, it is apparent that Simon has poorly placed filler in his mid face," Kitsos claimed. "It is making his under eyes appear even more hollow and it needs to be balanced out."
Article continues below advertisement
Help Him!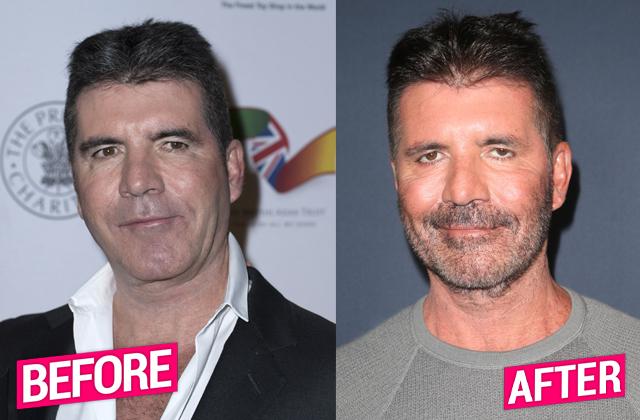 Article continues below advertisement
More Botox!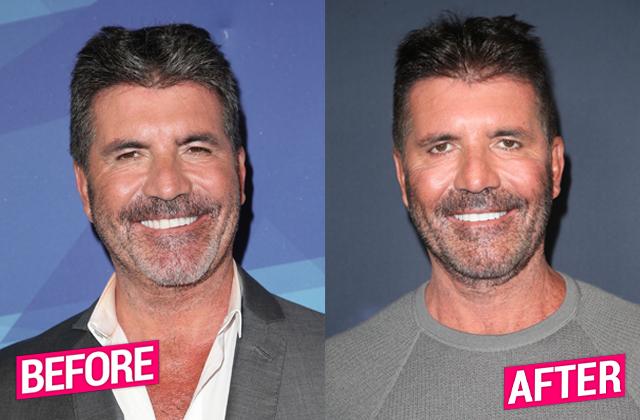 "If Simon were to come into my office, I would start by adding some Botox in the frown lines (the 11's between the eyebrows), which would help his eyes look more open. Then I would wait for the Botox to wear off in the lateral forehead to alleviate that eyebrow droop that he has," she told Radar.
Article continues below advertisement
Never Say Never!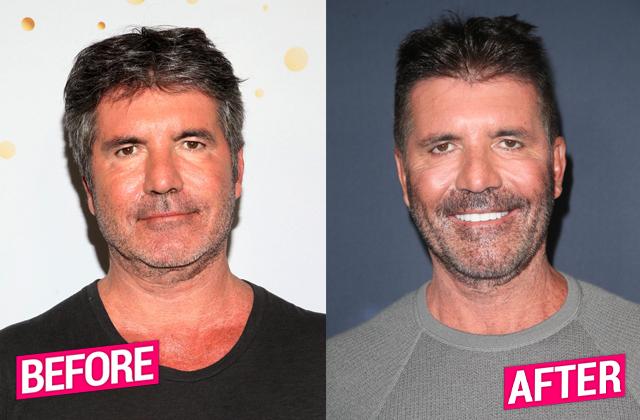 "I would never put any more Botox in his horizontal forehead lines. It causes too much of a droop in his brow," added Kitsos.
Article continues below advertisement
Balance Is Beauty!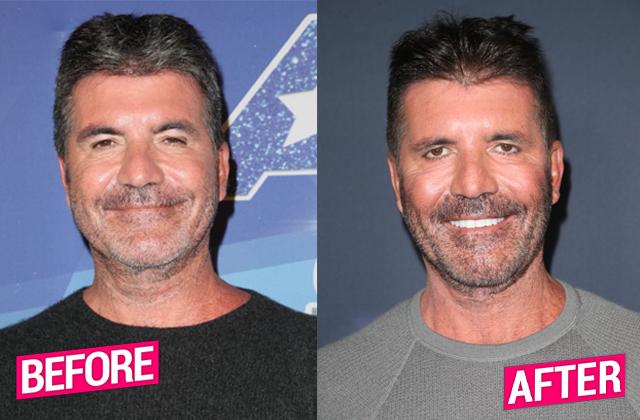 "Most importantly, I would balance out the filler in his cheeks and add meticulously placed filler in the hollows under his eyes," Kitsos said.
Article continues below advertisement
Laser Time!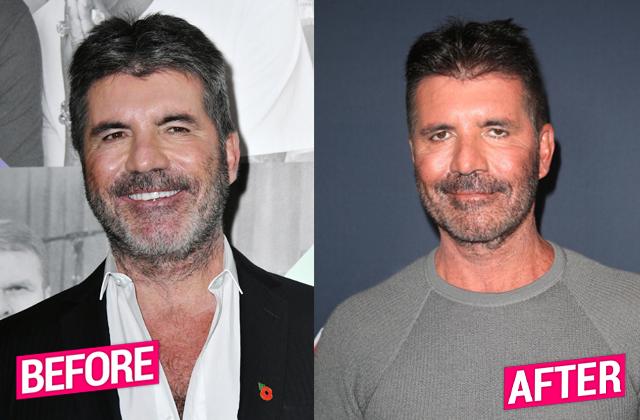 "Lastly, I would do fractional CO2 laser to his upper and lower eyelids to help shrink the extra skin and avoid having him go under the knife for eyelid surgery," Kitsos told Radar.