Cyntoia Brown's Prison Release To Be Kept 'Private' Despite Kim Kardashian's Support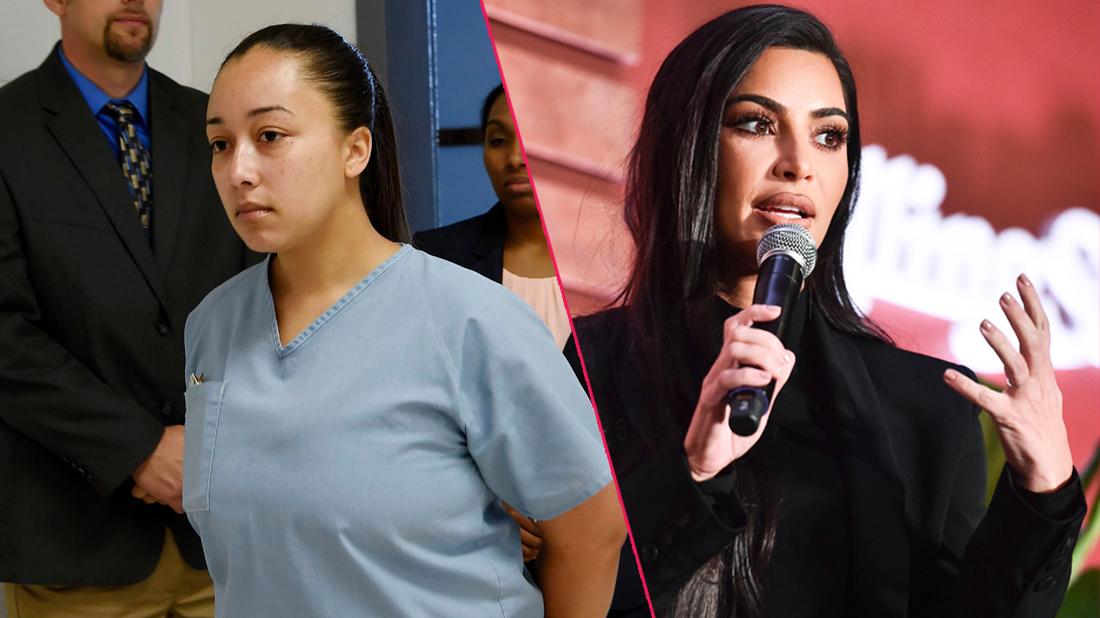 Another snub for Kim Kardashian! RadarOnline.com exclusively learned that Cyntoia Brown's much-anticipated prison release will be kept "private" despite the reality star's support to get her out.
In January, Brown, 30, was granted clemency after serving 15 years behind bars for killing a man who sold her for underage sex. As RadarOnline.com reported, Brown's case went viral and garnered the attention of numerous celebrities including the Keeping Up With The Kardashians star.
Article continues below advertisement
Kanye West's wife, who is now pursuing a law degree as she helps prisoners be granted clemency, thanked Tennessee Governor Bill Haslam for supporting the decision earlier this year.
But on Monday, August 5, an attorney for Brown insisted the 30-year-old's upcoming prison release would remain under wraps.
"The release is going to be private," attorney J. Houston Gordon told RadarOnline.com.
Brown's legal team declined to comment any further, as did Brown's adopted father, who was reached by RadarOnline.com.
Brown's story turned viral after Kardashian and other celebrities including Rihanna, Sophia Bush and Jada Pinkett Smith, pleaded for her release.
The 30-year-old convicted killer claimed to have live a life of addiction, mental illness and neglect since she was born. Brown's alcoholic mother gave her up for adoption and she was allegedly abused by her stepfather.
Brown claimed to have fell into a downward spiral of drugs, booze and prostitution. At age 16, she agreed to have sex with 43-year-old real estate agent Johnny Allen, who in turn said he would pay her $150.
Article continues below advertisement
Brown then claimed that when she met Allen at his house, he rolled her over on the bed and reached for a gun. She then shot him with her own.
Brown then fled Allen's home after running off with stolen guns from his room. She called 911 and confessed to murder the next day.
Prosecutors argued that because Brown admitted to stealing the firearms, she could not use the argument of self-defense.
Brown was sentenced to life in prison without the possibility of parole after 51 years served. In 2012, Nashville attorney Charles Bone took on her case after watching a documentary about her life.
During her sentence, Brown graduated from Lipscomb University's LIFE Program and earned an associate's degree.
Since being granted clemency in January, it was revealed that Brown is ready to complete her bachelor's degree with a 4.0 GPA ahead of her release.
As RadarOnline.com readers know, Kardashian was victorious in her pursuit to help former prisoner Alice Marie Johnson's release. Johnson released a memoir earlier this year in which she praised the reality star.
Kardashian will also soon cash in on her prison reform as the reality star scored an Oxygen docuseries titled Kim Kardashian: The Justice Project.