Barbra's Diva Demands Revealed: Streisand Made Ariana Grande Rehearse Before Big Duet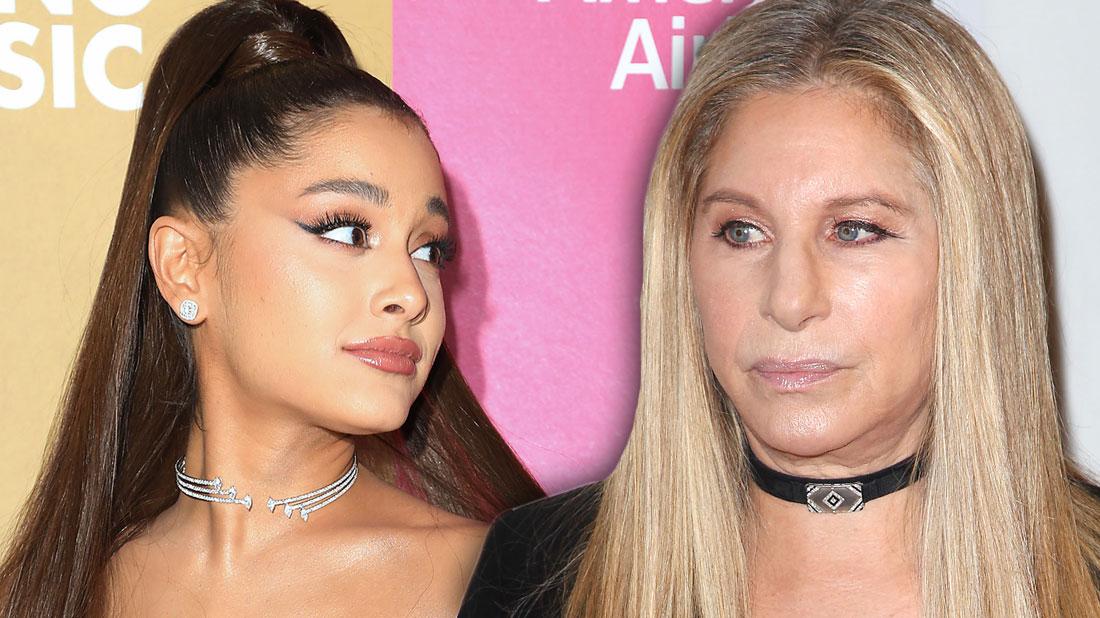 Ariana Grande gushed over Barbra Streisand after their surprise duet performance on Tuesday - but RadarOnline.com exclusively learned there was tension between the two stars before the big show!
A source close to Streisand, 77, dished to RadarOnline.com that she made Grande, 26, go out of her way to prepare for their "No More Tears (Enough Is Enough)" performance at the United Center in Chicago on Aug. 6.
"Barbra made Ariana come to rehearsal the day before her concert," said the source.
Article continues below advertisement
According to the insider, the show business legend didn't exactly give the "Thank U, Next" singer a choice.
"Barbra DEMANDED it," the insider claimed. "You don't just get handed a mic and jump onstage with Babs. Barbra needed to know exactly where Ariana would stand and exactly what she would say."
After the performance, Grande shared a photo of her alongside Streisand.
"Cherishing this moment forever @barbrastreisand," Pete Davidson's ex captioned the photo.
Meanwhile, Streisand simply reposted two Instagram stories from the young pop star with yellow emoji hearts in response.
As RadarOnline.com readers know, it's been a highly successful year for Grande's career. However, the 26-year-old broke down in tears on stage in June over Mac Miller's death.
Sources close to the pop star told RadarOnline.com her family was "worried" about her live performances because "she's an emotional mess right now."
Article continues below advertisement
"She really needs to slow down," a source close to Grande said.
The "7 Rings" singer has showed no signs of actually halting her career, however. Grande continues to fuel rumors that she is dating Mikey Foster of Social House, who she is currently touring with.
Grande and Social House recently released their hit single, "Boyfriend" and then performed together at the Lollapalooza Festival in Chicago over the weekend.
While Grande is still smiling from the milestone of sharing the stage with Streisand, a source told RadarOnline.com that the young diva was likely put in her place after singing with Streisand.
"No one surprises Streisand," said the source.