Amy Roloff Says Her Ailing Mom's 'Body Is Weak' As She Visits Folks With Beau Chris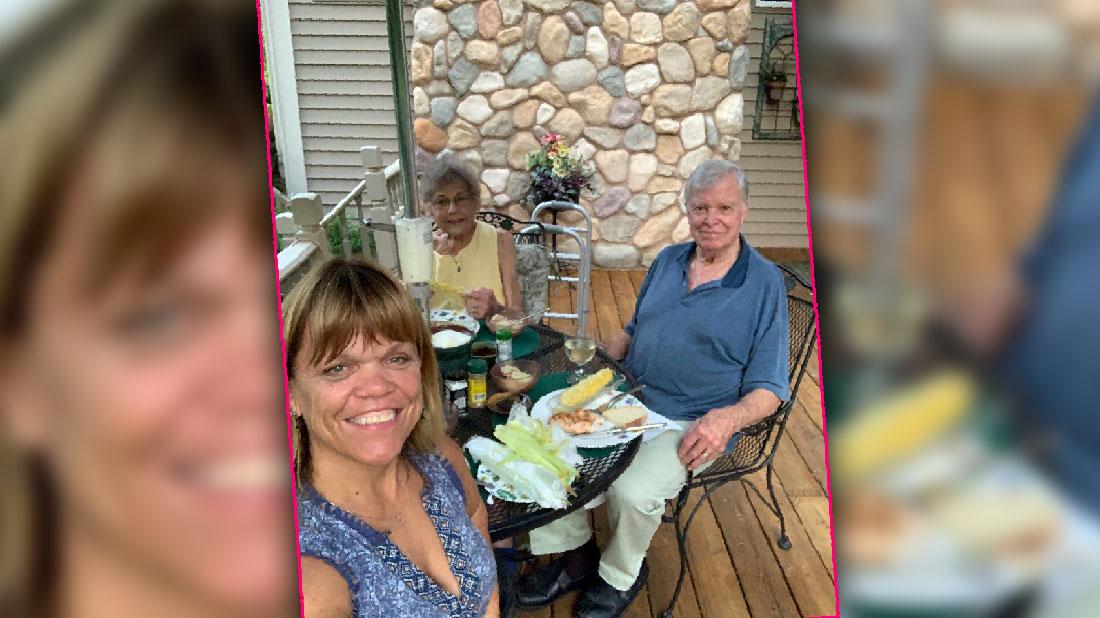 Amy Roloff and her boyfriend Chris Marek are in her Michigan hometown this week visiting her folks amid her mom's deteriorating health situation.
The Little People, Big World star, 54, updated fans on her mother Patricia Knight's condition via Instagram on Friday, August 9.
As RadarOnline.com reported, Amy revealed on social media in June that her mother, 86, had suffered a medical crisis that required hospitalization.
Article continues below advertisement
Patricia came back home to her husband, Amy's dad Gordon, from the hospital and now, the reality TV star has posted a selfie with her parents at their house.
In the shot, Amy's mother was eating a meal on an outdoor patio but looked frail, with a walker sitting behind her.
In a long caption, Amy discussed how precious the moments are with her aging parents.
She wrote, "My mom is hanging in there. She's still able to get around a little—she's determined and her mind is strong but her body is weak."
Amy also noted of her Michigan trip, "This time the moments meant so much more—maybe because I'm not so sure when the next time I'll get to share a day, a conversation, a meal…w/my Mom and Dad."
She emotionally advised followers, "Just try to take time to appreciate moments everyday before they slip away. Love to you all."
Amy also made it clear she had company on to see her parents: "I loved that Chris was by my side…."