'Kill Me!' Lacrosse Star Yeardley Love's Murderer Begs To Die During Police Interrogation Video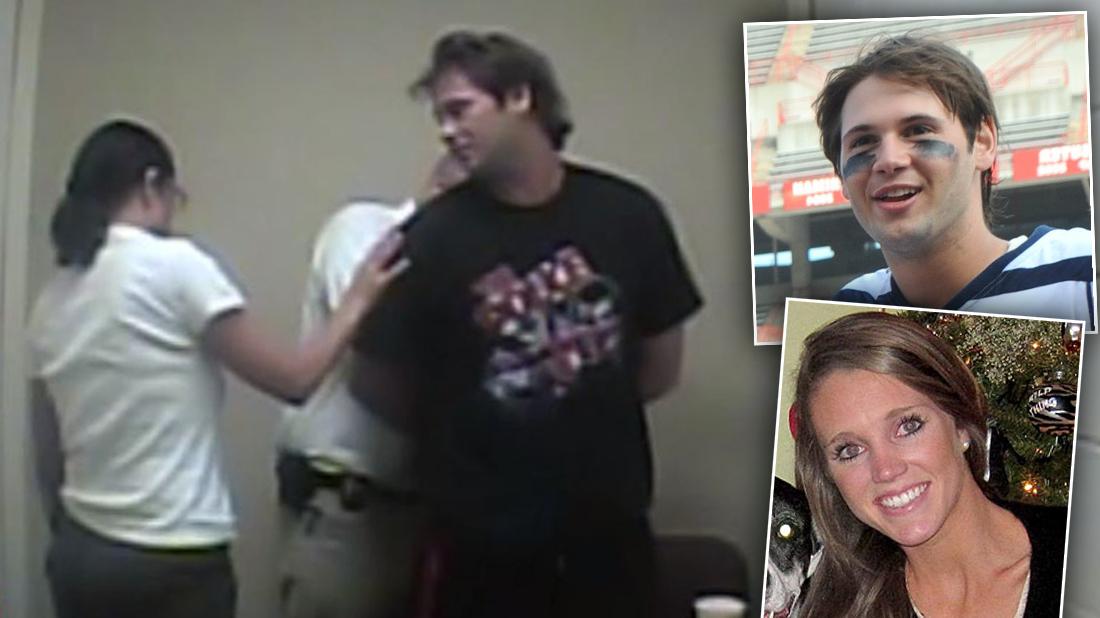 A former University of Virginia lacrosse player who killed his ex-girlfriend can be heard begging for his own death, moments after being arrested for the vicious crime, and RadarOnline.com has the exclusive footage.
Article continues below advertisement
But according to officials, days before her death, Huguely wrote a threatening e-mail stating: "I should have killed you," to Love after she slept with another man. He then broke down her apartment door and shook her until her head banged against a wall and left her bleeding.
She was later found by her roommate face down on her bed covered in scrapes and bruises and an autopsy revealed that she died of blunt force trauma to the head.
The shocking murder of the star athlete and fallout from the stunned community will be explored on July 27 at 8pm ET/PT on the HLN special "Killer at College," part of the eight-part series Lies, Crimes & Video, which gives viewers an intimate look into the terrifying 911 calls, police interrogations, jail house recordings, body camera and surveillance video captured as part of a criminal investigation.
Article continues below advertisement
"Tell me she's not dead….tell me she's not dead," a disbelieving Huguely can be seen saying over and over in the police interrogation room in the video obtained by RadarOnline.com. "Please tell me she's not dead."
"You know what I wish I could tell you that George, I wish I could," an officer replied. "Twenty-two-year-old. 22. And her life is gone."
"Oh my god, kill me," the crushed college senior cried out.
In Feb. 2012, after a three-week trial, Huguely was found guilty of second-degree murder, meaning the jury believed the crime was not premeditated, which the defense had argued, claiming their client was heavily drunk at the time.
He was sentenced to 26 years in prison.
The new HNL special will take a deep-dive into the rarely-seen interrogation of Huguely, who can be seen crying out in disbelief about the accusations.
On tape, he struggles to recall what happened the day before. He admits he spent much of it drinking – before, during and after a lacrosse team golf outing and well into the night, and also admits he went over to visit his ex-girlfriend Yeardley, but insists he left after she rebuffed his attempt to discuss their relationship.
"I could not do anything like that," he pleaded with police. "I couldn't kill her."
"Killer at College," part of the eight-part series Lies, Crimes & Video, airs July 27 at 8pm ET/PT on HLN.