'Don't Make Me Cry!' Wendy Williams Breaks Down Discussing Ex Husband Kevin Hunter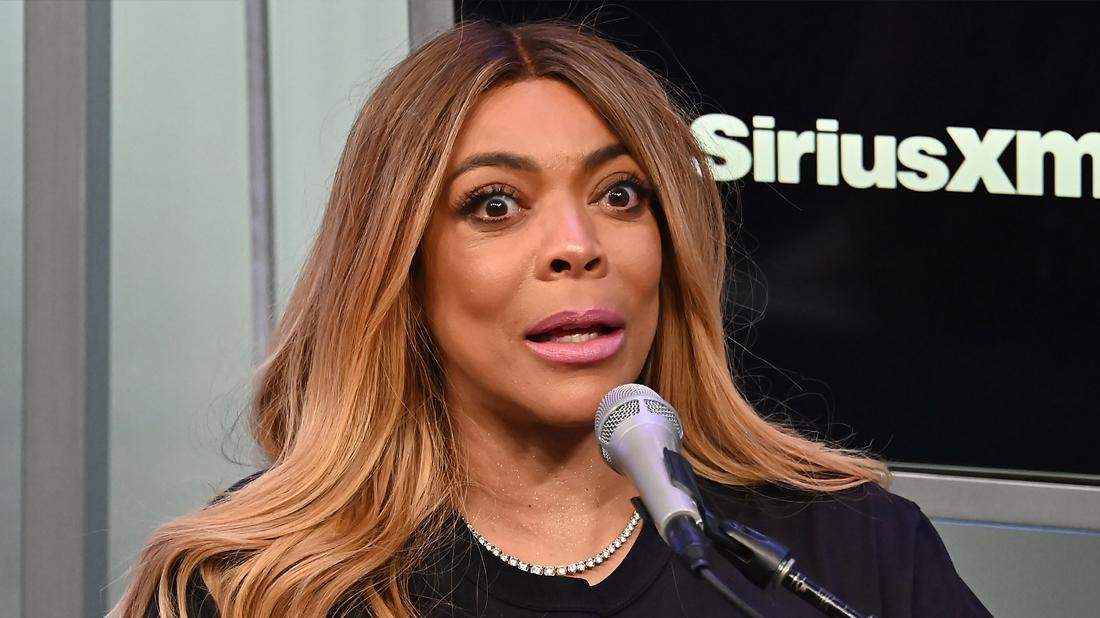 Wendy Williams broke down on Tuesday, July 23, becoming visibly emotional while talking to SiriusXM about her divorce, and RadarOnline.com has the video clip.
Williams, 55, got choked up when Urban View host Karen Hunter asked if she plans to change her name on her credit cards and bank accounts following her tumultuous split from Kevin Hunter.
"No my name is Wendy Hunter, that's my son's name and you can't take away….don't make me cry," she suffered to say, before pausing extendedly and then continuing, "next."
Article continues below advertisement
Williams, who insists she is "happy, healthy, and at peace with the world," became emotional again when asked if she might ever reconcile with Kevin.
"I am going through a situation in my family..." She started before getting emotional again. "No. Don't ask. No! Girl. No. Don't ask. I know what you're saying. But my family is good, and we'll always be family."
At the end, of the clip, however, a shaken Williams had a moment of introspection and an apparent realization.
"What am I doing?" she asked to no one in particular, before seemingly realizing her new single life. "Just 'Wendy'…eek."
Also in the interview, which will air on SiriusXM's The Karen Hunter Show Thursday at 5:00pm ET on Urban View, Williams talked about her time in the sober house, which she said she went to because "there were things in my life going on where I knew I had to sit and quiet everything, and not have knocks on the door….I just need to think," and that when she left she "came out swinging."
She also discussed her friendship with Blac Chyna describing their relationship as "big sister, slash motherly, and science project," while revealing that Chyna's son with Tyga calls her "Ms. Wendy."
SiriusXM's The Karen Hunter Show airs weekdays from 3:00-6:00 p.m. ET on SiriusXM Urban View channel 126. The full interview with Williams will air Thursday at 5:00pm ET on Urban View.